Helping Indonesia prepare for disasters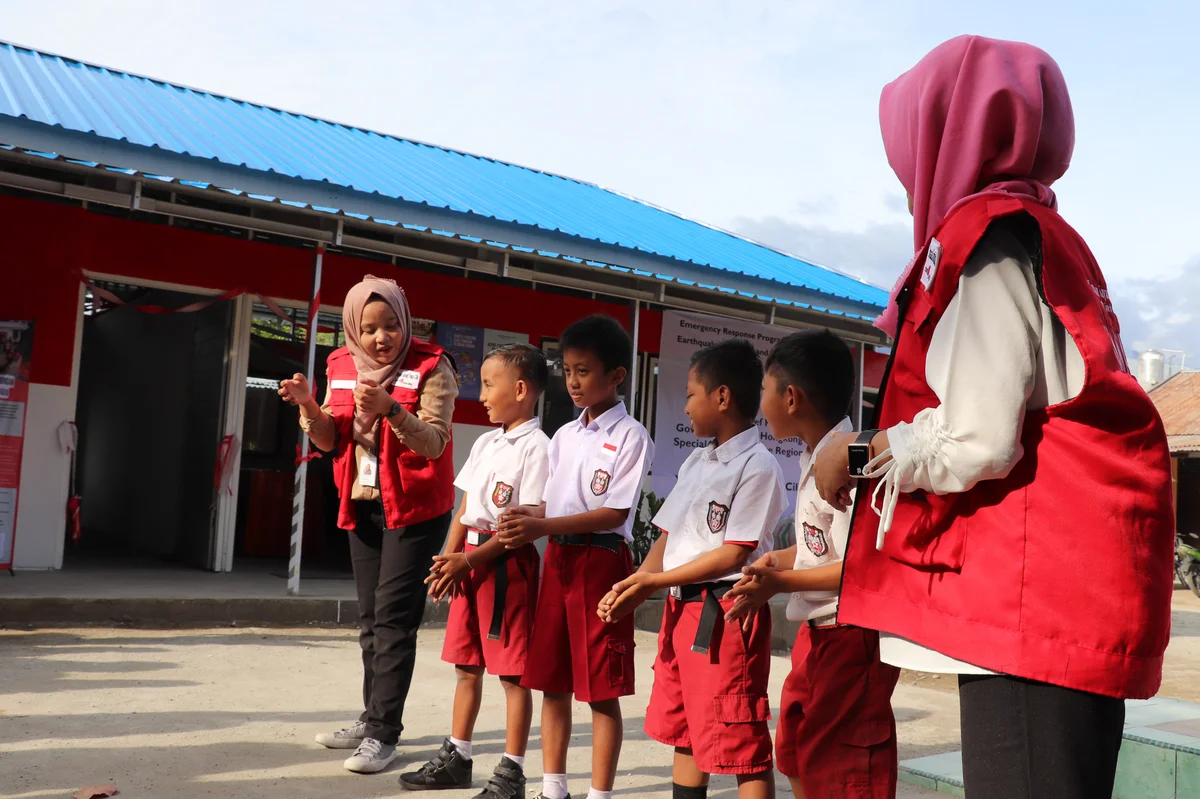 In September last year, a large earthquake struck the Indonesian island of Sulawesi. Within hours, a tsunami hit Palu, the provincial capital. Over two thousand lives were lost, making it the deadliest earthquake in 2018. Google.org and Googlers around the world responded by donating $1 million to support relief efforts led by Save the Children and the International Federation of Red Cross and Red Crescent Societies. We also rolled out our crisis response alerts and tools to provide emergency info those impacted.
This earthquake was only one of more than 2,000 disasters to strike Indonesia last year. Altogether, the government has estimated that these disasters affected some three million people, causing billions of dollars in damages and a tragic loss of life. Unfortunately, 2018 was not an anomaly and we know that Indonesia will continue to be challenged by natural disasters. At Google.org, we look to help nonprofits on the frontlines of global crisis through funding and volunteers. But we also believe in supporting solutions that could help mitigate the impact of future crises.
This is why we're now helping Save the Children's Indonesian partner, Yayasan Sayangi Tunas Cilik, with a $1 million grant. Through this grant, they'll implement a national awareness campaign using online and offline platforms to ensure that schools are safe and children are better prepared for emergencies. It's anticipated they'll reach over half a million people, a majority of whom are women and children, some of the most vulnerable people in a time of crisis. Yayasan Sayangi Tunas Cilik will also engage in capacity building with local government bodies in order to improve coordination, planning and response for the Provincial and District level.
Announcing a Google.org grant to Yayasan Sayangi Tunas Cilik in Jakarta. From left to right: Randy Jusuf (Google Indonesia), Rudiantara (Minister of Communication and Informatics of Indonesia); Jacquelline Fuller (Google.org), Selina Sumbung (Chairperson, Save the Children-Yayasan Sayangi Tunas Cilik), and Bambang Surya Putra (Directorate of Disaster Preparedness, National Disaster Management Agency) 
While disasters like the Sulawesi earthquake are unavoidable, I'm encouraged by the potential of what we can do together to ensure we're as prepared as we can be. We hope that the learnings from this project will provide a strong framework to scale this work and contribute to long term sustainable disaster preparedness and awareness.