How Southeast Asia's small businesses can go global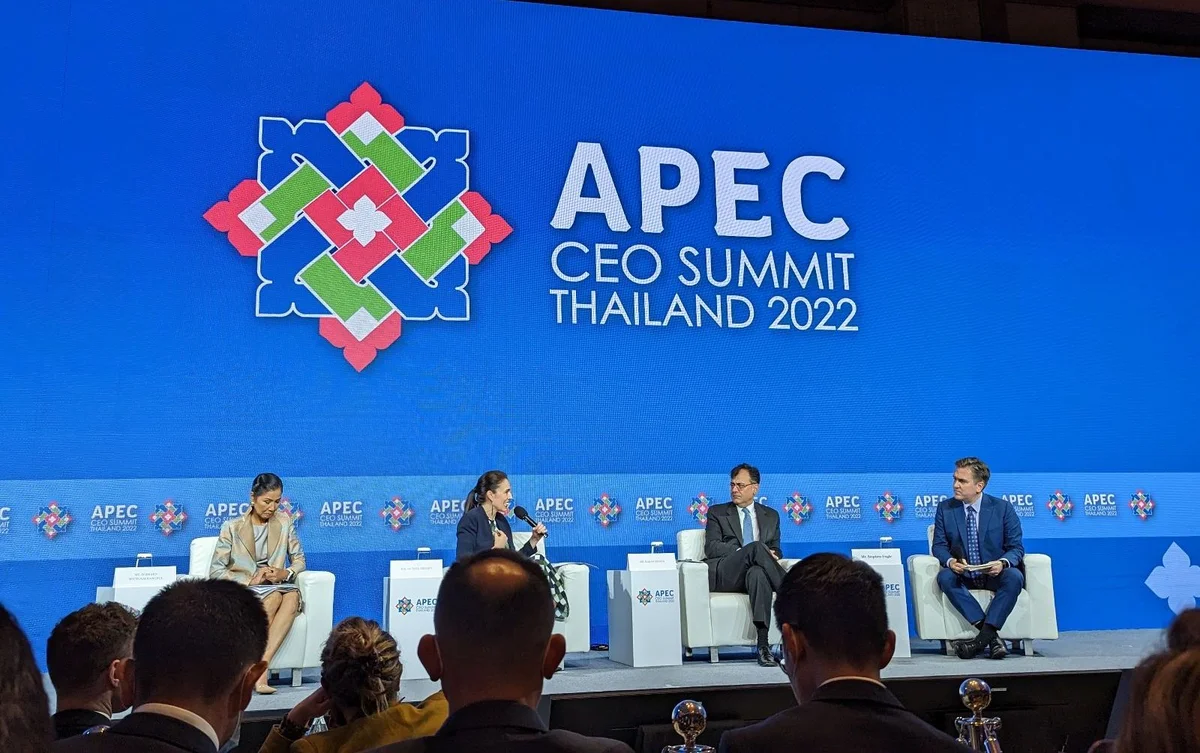 The past two weeks saw a flurry of engagements in the Asia-Pacific region — with the ASEAN Summit in Phnom Penh, G20 Summit in Bali and APEC Economic Leaders Week in Bangkok. With the current state of economic headwinds and pandemic recovery, there has been a renewed focus across all three Summits on how technology and trade can drive economic opportunity and sustainable, inclusive growth. What can governments and businesses do to enable this?
Small and medium businesses (SMBs) are a great example of how technology can facilitate inclusive trade and also help make business more resilient.
With the internet, SMBs are able to reach new customers in global markets in ways they never could before. Many are keen to take advantage of the opportunity. In a recent report on digital exports, published by the International Chamber of Commerce (ICC) and Google, the majority of the 1,500+ SMBs surveyed in Southeast Asia expressed a strong interest in exporting both in the region and internationally. 70% of these companies also pointed to digital tools as a means of identifying and accessing new markets.
As for business resilience, recent research also shows us that on average, 97% of digitally enabled SMBs export, and 1 in 3 SMBs in Southeast Asia credited digitization with helping them weather the economic headwinds during the peak of the pandemic.
More skill-training, better connectivity.
It is both a challenge and an opportunity when we consider that SMBs' participation in exports and global markets remain relatively low—ranging between 10% and 30% of national exports and 18% of total exports in the region. The ICC-Google report identified access to quality digital infrastructure as a significant obstacle for SMBs, citing slow internet connections or unreliable service. Another major challenge is the increasingly fragmented digital policy landscape, making it both costly and difficult for SMBs to comply and scale globally. Since January 2020, over 1300 new digital regulations and laws have been recorded across the APEC economies.
What's more, a lack of relevant digital skills is holding back the potential. 75% of SMBs expressed interest in developing the skills needed to make the most of digital opportunities.
Google is working to close these gaps. In 2018, we made a commitment to train 3 million SMB workers across Southeast Asia to advance their digital skills, and recently achieved this goal through collaborating with our government partners, local associations, and NGOs. We are also investing in technical infrastructure, such as subsea cables and Cloud regions in several Southeast Asian countries— which will help bring better connectivity to people in the region.
Without a doubt, SMBs are the heart of Southeast Asia's economy. They make up nearly 99% of all businesses and contribute to 85% of all jobs across the region—not to mention, nearly half the region's GDP. Their digitization promises great benefits for the region's economy and equitable growth. In fact, the region's digital economy is already expected to hit $200 billion gross merchant value (GMV) this year.
This is why, in partnership with the ICC and the International Trade Centre, we will be developing a curriculum to train 1,000 Southeast Asian SMBs in digital export relevant skills. The program will educate SMBs on how to start or expand export efforts, use tools like Market Finder (which helps businesses create export plans), identify international opportunities, and promote their products.
With these efforts and our continued collaboration with governments and partners, we hope SMBs across Southeast Asia will be able to unlock new international business opportunities, and grow to their full potential.