How the Asia-Pacific region can bridge the digital skills gap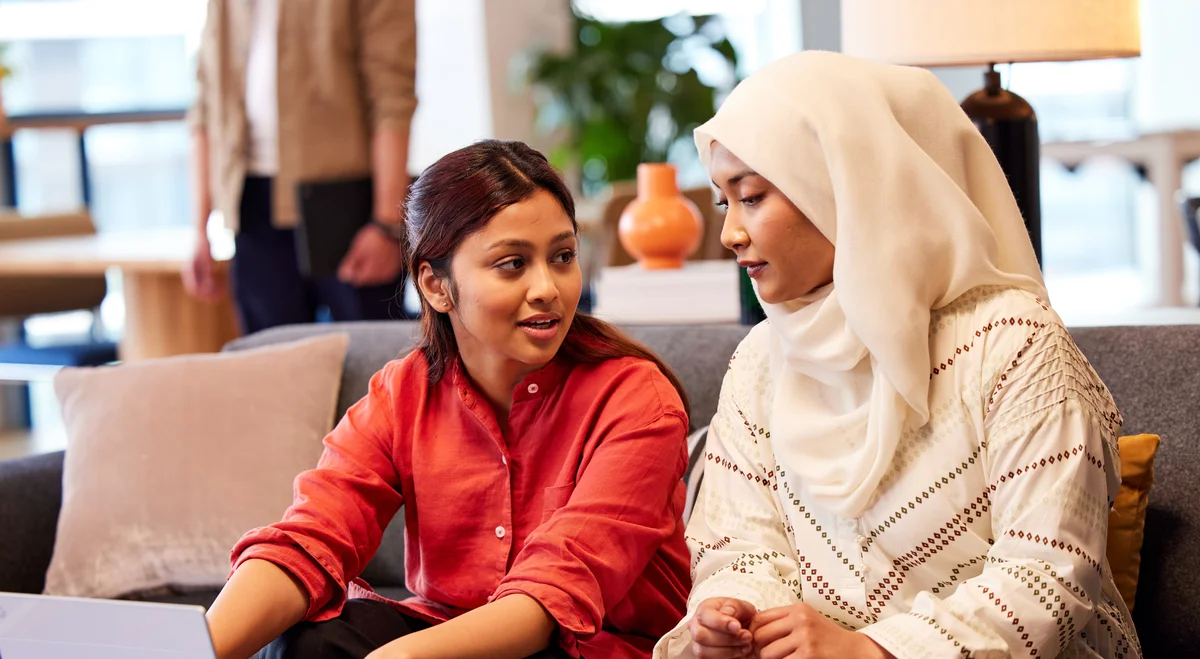 Asia-Pacific is a region on the rise. It's home to some of the world's most dynamic economies and emerging technologies like AI, machine learning and cloud computing— opening unprecedented economic opportunities across all industries. As digitalisation continues to spread across the region, the demand for digital skills at all levels is growing just as fast, and the widening skills gap is increasingly impacting employers, governments and individuals alike.
Today, we're releasing a report with The Economist Impact to help all these stakeholders chart the way forward and tap into the tremendous opportunities that equal access to digital skills can provide. Here are some key insights from the report.
Online certificates and skills courses open new pathways to jobs.
Survey respondents said that overall, basic digital skills are the most important ones needed in the workplace — and usually consider them a "given". While there's still work to be done to bring basic digital skills to more people around the region, it's advanced digital skills in fields like data analytics, cybersecurity and programming that have become a powerful differentiator for job seekers. In fact, some advanced digital skills are increasingly becoming a requirement in workplaces. For example, almost half of the respondents consider cybersecurity and data analysis as "must-have" skills in their industries.
Skills-based qualifications — like micro-credentials and online certificates — provide the kind of flexible pathways that learners today need. Supporting these new formats offers governments, companies and organizations a major opportunity to help grow the pipeline of qualified candidates for jobs. We're seeing encouraging results from our Google Career Certificate (GCC) programs that we run in collaboration with our public and private sector partners. There are over 125,000 GCC graduates in Asia-Pacific, and over 80% of them report a positive career outcome such as a new job, promotion or a salary raise within six months of completing the program.
How to remove barriers to learning.
The report finds that over 55% of employees lack a clear understanding of the skills they need in today's job market. For example, demand for green skills (like knowledge around renewable energy or environmental protection) is growing rapidly as sustainability becomes a bigger priority for businesses. However, ​​many people are unsure what skills they need to land a job in the green economy— or how these skills translate into a career.
Companies can help by using a data-driven approach to clarify what skills are necessary when they post job listings. Technologies like AI can be useful in developing a comprehensive classification of skills required for different roles. Once employees understand what skills are in demand, they can take the next step to gain those skills and improve their chances in the job market.
Governments can also proactively collaborate with industries, universities and training providers to make sure their strategies line up with broader goals and policy priorities. Grants and subsidies will continue to be beneficial in making education more accessible.
Skills training can fuel careers — and the economy.
The Asia-Pacific region is known for being tech-forward, and that will continue to enable the growth and prosperity of our digital economies. That's why we have to make sure we have a skilled workforce to take on the digital jobs of the future. By supporting digital skills training, both as part of employees' careers and in educational institutions, we can nurture a culture of lifelong learning — and encourage people to explore new career opportunities.