India's mini-masterpieces brought to life with AI and AR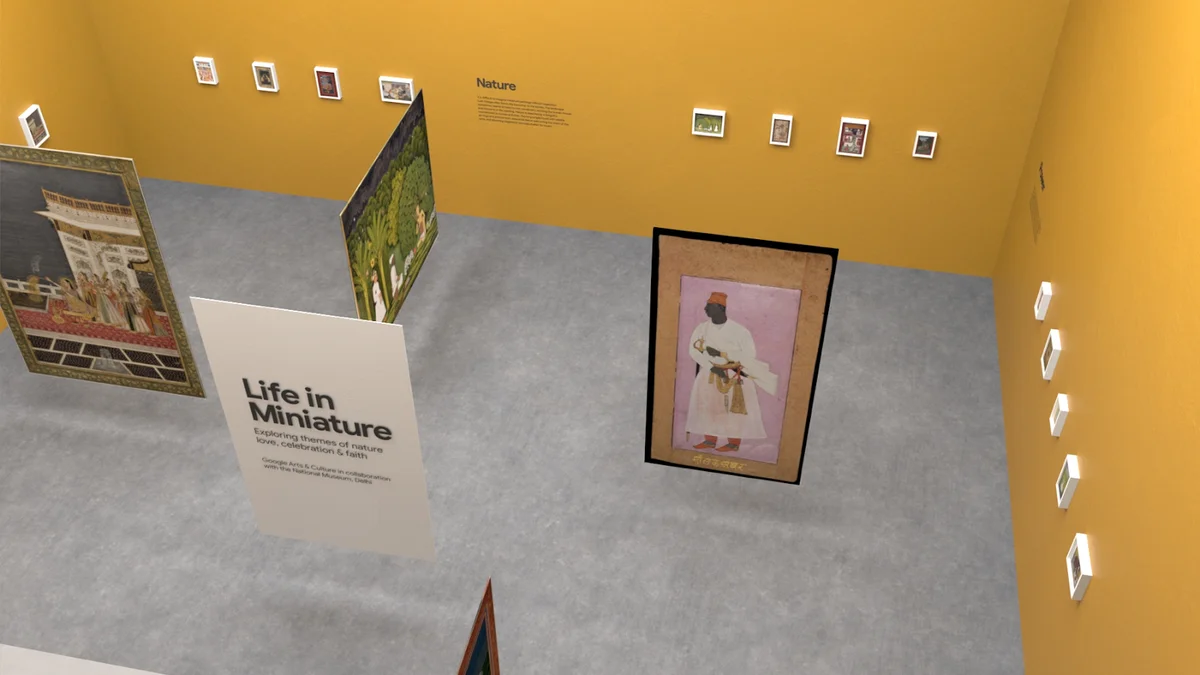 Miniature paintings are among the most beautiful, technically-advanced and sophisticated art forms in Indian culture. Though compact (about the same size as a small book), they typically tackle profound themes such as love, power and faith. Using technologies like machine learning, augmented reality and high-definition robotic cameras, Google Arts & Culture has partnered with the National Museum in New Delhi to showcase these special works of art in a magical new way.
Virtually wander the halls of a special 'pocket gallery'
Inspired by the domes and doorways that punctuate Indian homes and public spaces, this is the first AR-powered art gallery designed with traditional Indian architecture. Using your smartphone, you can open up a life-size virtual space, walk around at your leisure and zoom into your favorite pieces—you have this beautiful museum to yourself!
The first AR-powered art gallery inspired by the domes and doorways of India.
Art meets AI, with Magnify Miniatures
Miniatures are rich in detailed representations of topics that have shaped Indian culture. Thanks to machine learning, you can now discover these attributes across a collection of miniature paintings. Select from tags like 'face', 'animal', or even 'moustache', and see where these features occur!
You can zoom in to see the wisps of smoke in this miniature titled "Lady Holding a Sparkler"
Explore thousands of rich stories and images 
The virtual collection includes 1,200 high resolution images from 25 collections all around the world and more than 75 stories, depicting scenes that include legendary marriage processions, the joy of being among nature, or epic battles. Curious minds,  students and families will find playful and educational ways to enjoy the world of Indian miniatures, such as an interactive coloring book. 
We're glad that through the power of technology, people all over the world can engage with these miniature masterpieces like never before.