Introducing Tez—a mobile payments and commerce app from Google, made for India first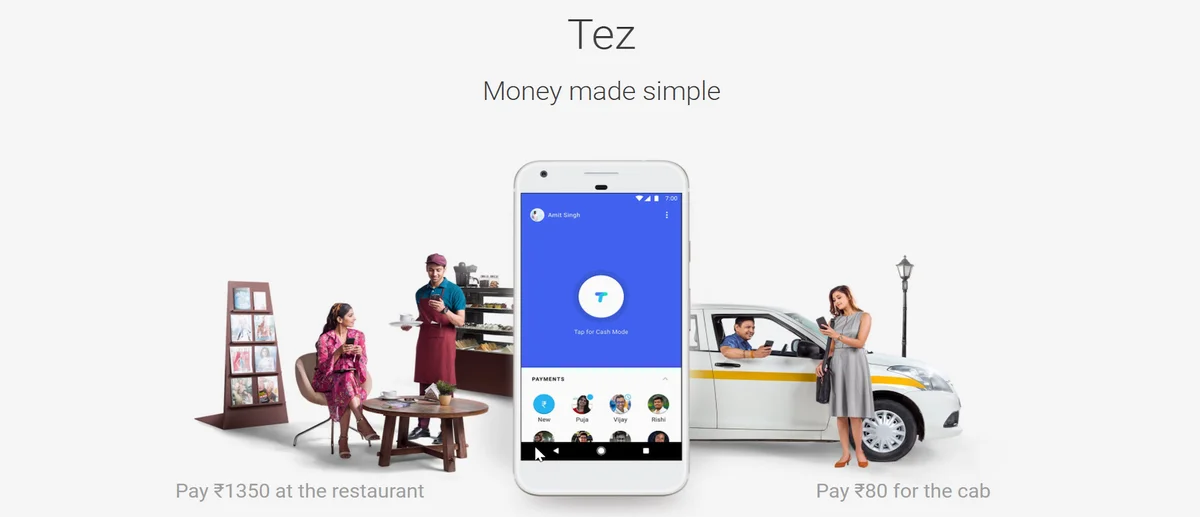 With more than 300 million smartphone users  and rapidly improving connectivity in India, the internet is becoming a daily part of life for many Indians. That includes messaging friends and family, searching the web for information, reading news, watching music videos, or playing games. But when it comes to paying for things—vegetables, bus fares, splitting the bill at dinner or paying on delivery for something purchased online—those smartphones often go unused. Out instead comes… wads of paper. Indians love cash.
To make digital payments truly work for India, we wanted to build a product that can compete with cash. It needs to be simple, affordable, and work everywhere and for everyone.  So today in India we're introducing a new mobile app from Google, Tez—a simple and secure way to pay for things, big and small, online and offline. Tez is a payments and commerce app built for India first on top of the country's Unified Payments Interface (UPI) standard.
Here are a few of the features you'll get with Tez
Direct, bank-to-bank payments: Tez uses UPI for instant and secure payments, directly to and from bank accounts.

"Cash Mode" for nearby transactions: Pay nearby without sharing your private details like bank account or phone number.

Tez Shield: Backed by Google's expertise in data security, Tez works 24/7 to help detect fraud, prevent hacking, and to verify and protect the identity of every user.

Tez for Business: Tez for Business is a program for large and small enterprises to connect with consumers inside the Tez app to make payments, share redeemable offers, products and updates.
For more detail on Tez and its features, take a look at our India blog post.
We're just getting started. This is the first step on the long and important journey towards enabling a cashless India—a crucial component of a Digital India.