Japan prepares for a changing economy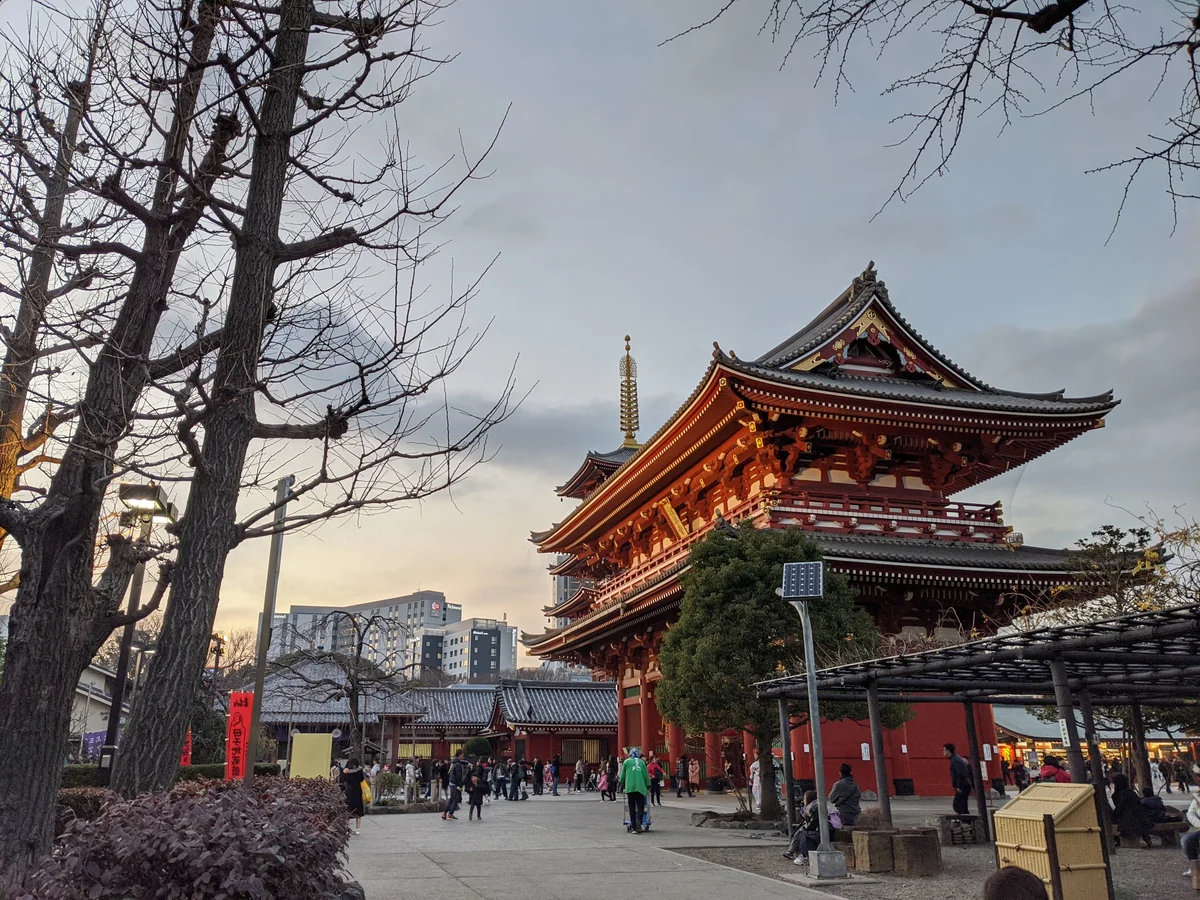 This summer, Japan was meant to be hosting visitors from around the world at the Olympic Games. Instead, Japan's people and businesses are confronting the significant and lasting impact of COVID-19. While the postponement of the Games was disappointing, the immediate task is to make the necessary changes to deal with the pandemic and get the Japanese economy growing again in a sustainable way.  
Despite these challenges, there's an opportunity for Japan not only to rebuild, but to shape a stronger future. We're committed to helping in every way we can, building on our programs to expand digital skills and advance technology for good. 
Japan's digital skills divide
One of the most urgent priorities is to close the divide between Japanese businesses that use the internet effectively and those that don't. According to Ipsos research commissioned by Google, business owners who have adopted digital tools adjusted better to the impact of Japan's lockdowns and social-distancing restrictions. 
Among businesses that own websites and e-commerce sites, 56 percent said in the survey that digital tools helped them handle the crisis. Kudo Sakai Dojo, a martial arts school in Osaka, began offering lessons online, while flower retailer Hana-Cupid has analyzed Google trends and used YouTube ads to attract new customers. 
Yet the research also found that just 41 percent of small businesses in Japan currently have an online presence—and fewer than five percent of small businesses launched a new website or e-commerce site during the lockdown.
Many business owners or entrepreneurs want to take advantage of the internet, but they often don't know where to start. Changing that has to be at the heart of Japan's coronavirus response, and we want to play our part.  
Our commitment to closing the gap
Since 2016, we've provided digital skills training to 5.5 million people in Japan, running courses in 45 prefectures and working with more than 100 local partners. We're now expanding these efforts. 
For the past month, we've been running seminars to help small businesses understand and adopt e-commerce, partnering with companies like Salesforce and Shopify, the Small and Medium Enterprise Agency (part of the Ministry of Economy, Trade and Industry) and Impulse (part of the Central Federation of Societies of Commerce and Industry). We're adding new permanent courses to our Grow with Google training program, focused on helping businesses get online and promote themselves using platforms like Google My Business. 
As well as supporting businesses taking their first steps online, we've moved events like our Android 11 beta launch seminars to a digital format—so Japanese developers can now get information and support no matter where they live. We also continue to help Japanese founders through
Google for Startups
. Our most recent
accelerator program
got underway just as COVID-19 began to hit, forcing classes to move online, but the founders taking part have shown great resilience and flexibility. For example, Selan, a childcare startup which provides bilingual nanny service, has launched a service offering
online English lessons
.
Looking to the longer term
Beyond its immediate impact, COVID-19 is raising longer-term questions in Japan—including what the future of work could look like.   
Japanese companies have traditionally required their workers to be in the office full-time, but during the coronavirus lockdown, many Japanese employees had to work from home—including almost half of all workers in the Kanto and Kansai areas (home to Tokyo and Osaka). After we made Google Meet available for free in April, we saw a big increase in Japanese companies and workers using it for video conferencing. 
This shift to remote work has become part of a bigger discussion about the need for more flexible and inclusive ways of working in Japan. We want to continue providing tools to help and sharing insights to inform the discussion, like our recent study on the impact of remote working. 
At the same time, we plan to deepen our partnerships in Japan in other areas of technology that we know will become more important as the country rebuilds. As major Japanese companies and government departments look to modernize how they operate, we're working hard to help them adopt cloud computing. And as Japan continues to explore fields like artificial intelligence to solve social, environmental and economic problems, we're helping through our program AI for Japan. It's our commitment to train AI talent and advance and apply AI research for good.
In 2001, just three years after Google was founded, we opened our first overseas office in Tokyo, humbled to become part of a long tradition of Japanese forward-thinking. Today, despite the cancellation of the Olympics and the impact of COVID-19, we're even more optimistic about the potential of technology for Japan's future. We look forward to helping build that future with our partners and communities.