How Google helped me live the dream at the Winter Games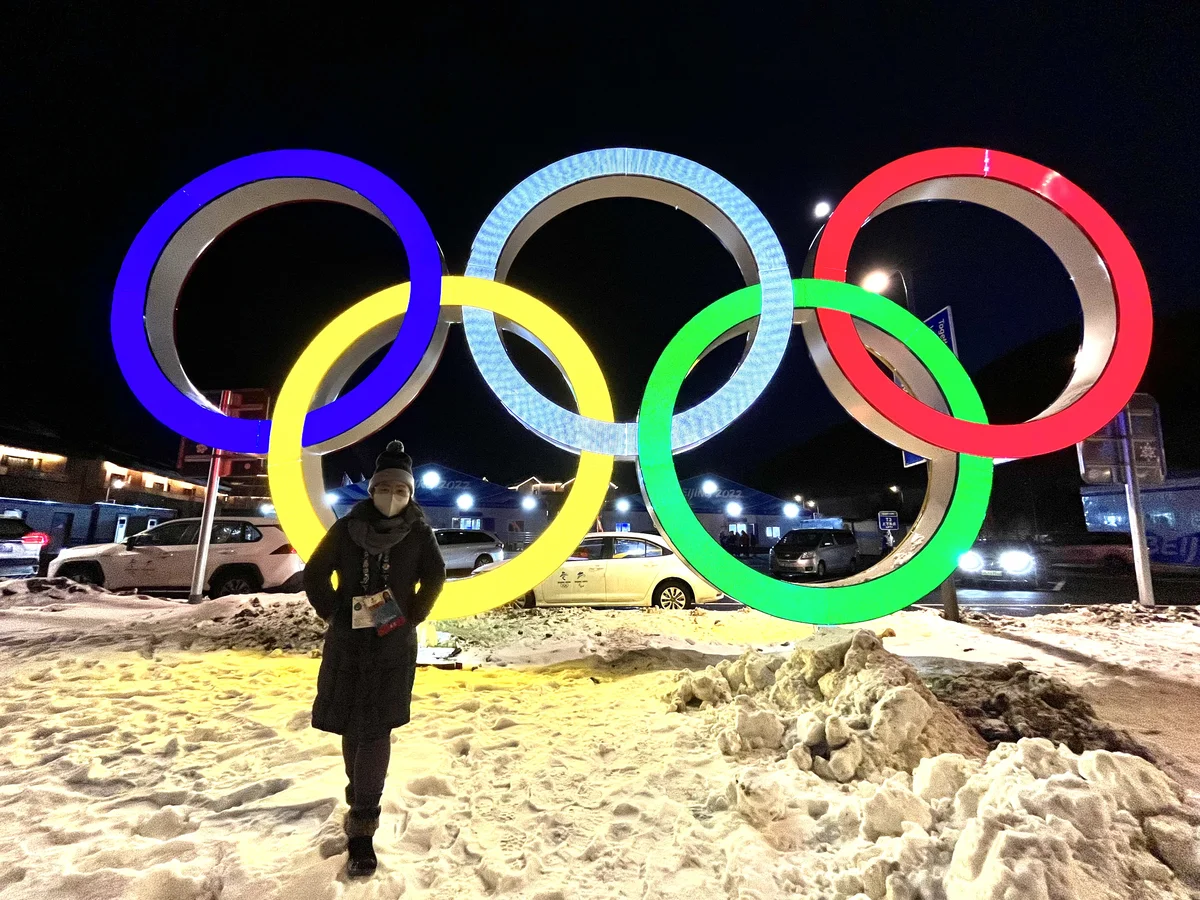 For me, Google has become more than a great place to work. It's become a place where I can continue to live out my passions — more specifically, my dream to get involved at the recent Beijing Winter Games.
In 2018, I got to work with a broadcasting company at the PyeongChang 2018 Games. But when I accepted an offer from Google Korea and moved from the U.S. to Seoul, I thought that dream was over. But I was wrong. Earlier this year I received the opportunity from the same company I worked for in 2018, to be part of the Beijing Winter Games.
It takes a team to dream
I was ecstatic and over the moon when they extended the opportunity for me to join their logistics team. But I didn't know if it would be possible to say yes, given my current role and responsibilities at Google. After much thought and consideration (and a lot of encouragement from close peers), I presented the opportunity to my manager, who expressed unconditional support without hesitation. And before I even reached out for help, my colleagues were quick to offer their support to cover my duties while I was out.
I met many people in Beijing who wondered how I could get so much time off from work to be there. I never missed the chance to tell them about my amazing support team at Google that helped make it happen.
One team, one dream
Managing the logistics for the Winter Games during a pandemic is no easy feat. Every day was chaotic — change was a true constant — and there was certainly no shortage of rules and restrictions related to health and safety.
At the Games, I learned about the power of unity, and the amazing outcome that results when a team truly operates as one. The logistics team I worked with consisted of people from all over the world, in different life stages and with varying backgrounds, and every person had a different reason or motivation for being there. Moreover, our team had to work cross-functionally around the clock with many other teams.
If we all operated according to our own needs and desires, it would have been a logistical disaster and an emotional mess. But we instead put our team's goals first in everything that we did. Despite all of the complexities, especially during the pandemic, and on top of any personal differences, we accomplished our goal as one team.
Quite frequently throughout the Beijing Winter Games everyone would say, "one team, one dream." It really is incredible, the things that can happen when you put not yourself but the team first.
Google took a big chance by letting me take this opportunity to go to Beijing, and my experience there was something I will never forget. I've come back refreshed and rejuvenated, and with a whole new level of gratitude (and skill sets) and a more defined sense of purpose for the work I do here. Sure, the Beijing Winter Games are over, but I can still say that I am living the dream.