Making digital training more accessible for Singaporeans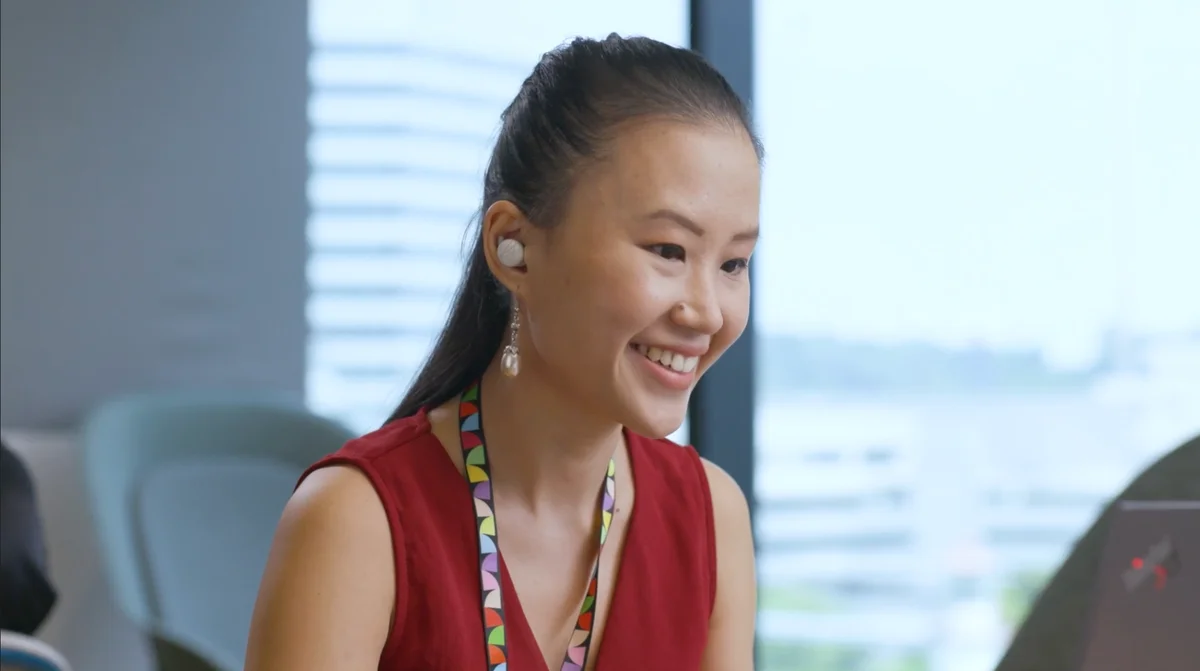 After two years as a stay-home mother, Ramona wanted to return to work, ideally landing a job in the tech industry. So when she discovered Skills Ignition SG (SISG), a joint training program run by Google and the Singapore government, Ramona was hopeful that this would give her a leg up. She was accepted into the program, and over the course of nine months, she took a 3-month online training in digital marketing, then joined the Google Pay team as part of a 6-month on-the-job training. The SISG program gave her the opportunity to work with Googlers on real-life projects and helped her regain her confidence. After graduating, she applied and achieved her ultimate career goal as a program manager at Google.
Upskilling individuals like Ramona can help unlock new career opportunities and keep growing Singapore's tech talent. Since launching SISG in 2020, we've seen over 5,500 people learn new digital skills, gain on-the-job experience and earn certificates. What's more, our recent survey showed that three out of four trainees from the previous cohort were able to find new jobs within six months of graduation.
While we first launched SISG to meet the needs of the pandemic, with a goal of providing skilling opportunities for people who were out of work, we're conscious that the needs of the Singaporean community are constantly evolving. Today, we held our first-ever SISG Career Fair, graced by Minister for Communications and Information, Mrs Josephine Teo. Hundreds of past SISG graduates attended, and we also announced three new initiatives for the program.
Minister Josephine Teo with a SISG trainee.

Minister Josephine Teo speaking at the Career Fair.

Company booths and trainees at the Career Fair.

SISG trainees with Minister Josephine Teo.
Enhanced traineeship program
To create a richer trainee experience and boost employability, SISG will introduce an enhanced traineeship program to host 60 trainees at Google. Selected trainees will undergo a 12-month full-time training program in Digital Marketing or Professional Cloud Architecture, extended beyond the previous duration of nine months. With continued partnership with IMDA under the Techskills Accelerator (TeSA) initiative, selected trainees will also receive mentorship from Google employees, a more comprehensive development plan, and higher stipends to match the rising market rates. Our applications for the traineeship program are now open to both fresh graduates and mid-career professionals, and we highly encourage interested individuals to apply.
New certificate under Google Career Certificates
Earlier this year, we introduced Google Career Certificates and 5,000 Grow with Google funded scholarships for SISG learners to gain the skills needed for entry-level jobs in high-demand technical fields: IT Support, Project Management, Data Analytics and UX Design. The online courses allow learners to study at their own pace, helping them balance their studies with other responsibilities.
We've seen strong interest from learners in Singapore, and starting today, we are adding a brand new Google Career Certificate in Digital Marketing & E-commerce. In Singapore today, while there are digital marketing and e-commerce roles in-demand, we lack the skilled workers to fill them. And just like Ramona, there is untapped potential for people with the right skills to launch their career, or to make a career change. Especially as marketing job roles increasingly require candidates to have digital marketing and data-related skills, this certificate will equip them with that relevant knowledge and boost their expertise.
Expanded Employer Consortium
In keeping with the spirit of SISG, we are working with a much broader set of partners to help more Singaporeans make the transition to jobs within the digital economy. 37 companies from a variety of industries have now joined our employer consortium, which is now more than double versus where we started earlier this year. These companies are ready to hire SISG graduates, and it's encouraging to see their commitment to diversifying their candidate pool and looking beyond traditional educational backgrounds.
Companies in our Employer Consortium
Our mission is to empower Singaporeans today, for tomorrow. In line with that, SISG must also remain relevant and helpful to more Singaporeans as the job market and local economy evolves. With the continuous partnership with IMDA and industry partners, together, we believe we can build a sustainable long-term program that continues to invest in the digital upskilling and employability for Singaporeans.
It was heartening to see the meaningful interactions between SISG trainees and employer consortium members at our first SISG career fair today, and we can't wait to welcome the new group of trainees to the program!