Making time for change: Indonesian watchmaker's risk pays off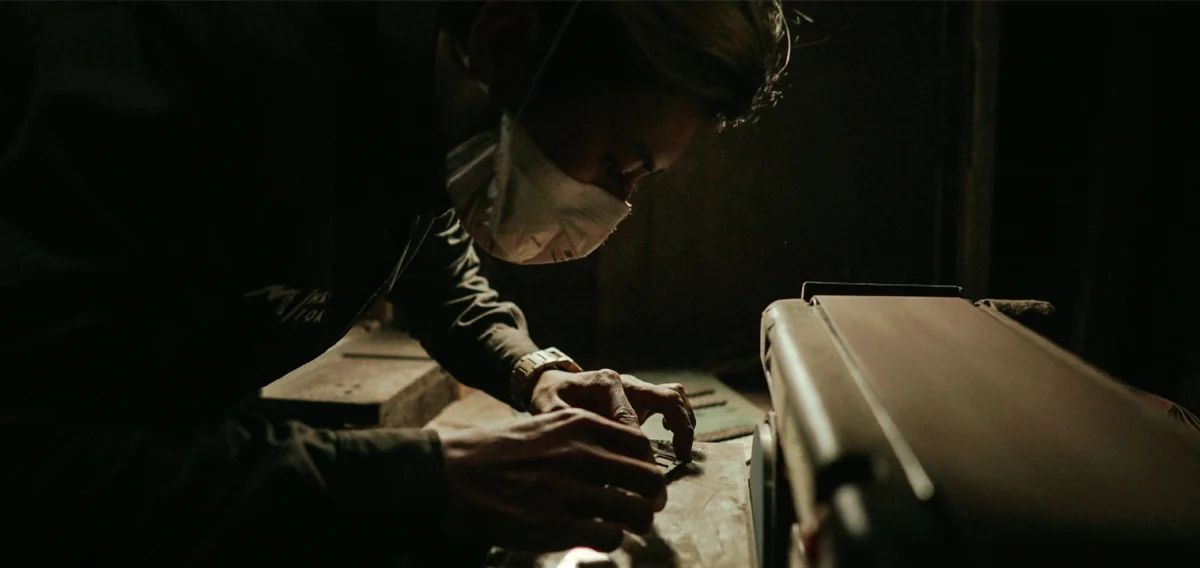 Editor's note: As part of our series of interviews with entrepreneurs across Asia Pacific who use the internet to grow their business, we caught up with Lucky D. Aria, the founder of Matoa, to find out how he went from working in a cookie factory to starting his own watchmaking enterprise. Matoa now exports their watches made from reclaimed wood to Europe, Japan, Malaysia, Singapore and the U.S.
Founder and CEO Lucky D. Aria at the Matoa workshop in Bandung, Indonesia
Tell us about your journey to becoming an entrepreneur.
Seven years ago, I was a high school graduate working at a small cookie company in Bandung. At the time I had a monthly salary of $75. I would get an extra commission during Hari Raya (Ramadan) and that was the only money I could save. It was tough to make ends meet, so I knew that something had to change. Starting my own company was a risky decision, and everyone advised against leaving a stable job. But I knew I had to take a risk and make a change.
How did you manage to successfully launch Matoa?
I reverse-engineered what others often do: I didn't want to sell what I made, instead I wanted to make what people would buy. After a lot of research, I saw there was a niche for specialty watches. I started learning about consumer preferences and what they need and want before designing the end product. I had to borrow capital from family and friends because my family couldn't secure a bank loan since we had nothing to offer as collateral. But that didn't deter me. I was so happy when I sold my very first watch at a local exhibition in 2011, one year after leaving the cookie factory. And we grew from there.

How have the internet and Google's tools helped transformed your business?
Last year, exports of Matoa watches made up a third of our sales, so about 3,500 units in total. The internet has changed our lives and how we do business. Now, I can sell my products in every corner of the world using the internet. I have many distributors outside of Indonesia, whom I have not had the chance to meet face-to-face, but we can develop our partnership because we're online. I truly believe every company can use the Internet to grow their business.

Google AdWords increased my local sales in Indonesia by 160% year-on-year from 2015 to 2016. Prior to AdWords, I faced difficulty in expanding my business—even in Indonesia. Bringing our products to consumers would have required us to set up physical storefronts in every city in Indonesia and this would have been extremely expensive.
What inspires you to continue to grow as an entrepreneur and business owner?
My family's economic conditions have improved a lot. I own my own house now. I have grown a lot personally. Now I focus on spreading this welfare to my 40 employees, many of whom rely on this company for their livelihood. I can't afford to disappoint them, and I want to help them grow so one day they can start their own business doing something they are passionate about.
What's your advice to other entrepreneurs?
If you want to sustain your business, make sure you don't create a product and push it to the market without first asking "why?". Ask yourself, "why would consumers want to buy our products?" If you don't have a good answer to that, you're not likely to succeed.
What's next for your business in 2017 and beyond?
In 2017, we launched accessories for smart watches to complement the traditional wooden products we provide, which reflect Indonesia's cultural heritage. We aim to compete with global brands.
Beyond that, my big vision for Matoa is to continue to grow and develop the business so we can provide more job opportunities to people locally. So far, Matoa has also empowered the livelihoods of 35 families in Ciwidey, a small village in West Java. They help process raw wood materials and handcraft our wooden watches. I'm glad they have gained new skills and can generate a stable income by working with Matoa.