Meet the Japanese students whose hobby is fact-checking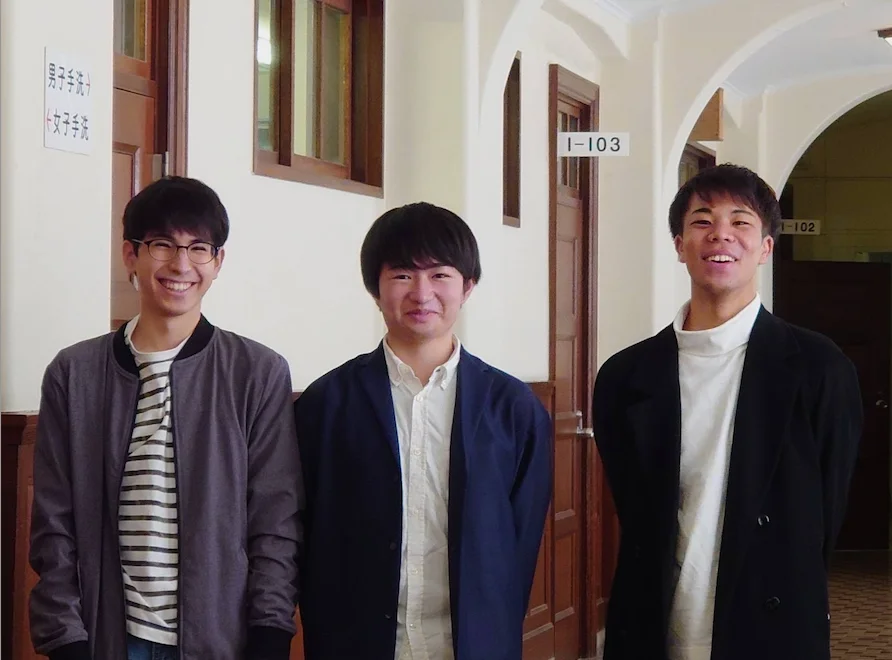 Rion, Masataka and Koya are not your typical third-year Japanese law students. When they aren't attending classes at Sophia University in Tokyo, they spend their time fact-checking online information. And they're good at it —their team recently came first in the Google News Initiative (GNI) 2021 APAC University Verification Challenge, beating 267 other teams from 13 countries or regions.
"I have had many experiences of believing information on [social media], only to find out later that it was false. So I understand how important fact-checking is," said Rion. He convinced his friends Koya and Masataka to sign up to the inaugural University Verification Challenge, so they could all test their skills.
The Challenge — a half-year campaign organized by the GNI with local fact-checking organizations — was held to raise awareness and build up basic fact-checking knowledge among university students across Asia. It kicked off on April 2 (International Fact-Checking Day) in seven languages, including Japanese.
The Challenge tested students' skills but also taught them new ones through live workshops taught by fact-checking experts, introducing them to fact-check tools like reverse image search and social media time stamps. During the live-action verification challenges, students had to solve quizzes with their teammates before the time was up. These challenges required extra attention to detail, and amazing teamwork, with the level of difficulty increasing after each round. Winning teams from each country or region proceeded to the final round to battle each other, with simultaneous translations to ensure all teams were on an equal footing. Teams from Japan took the first two spots, while Korean students took third place.
Ultimately, Rion, Masataka and Koya were surprised at their first place finish. The challenges were difficult, and they didn't think they could verify that much, that quickly. But the skills they'd learned and practiced paid off, and they are convinced the same skills can help others navigate online information.
As Koya puts it: "People tend to see and believe only the information they want to believe. It is important to look at information from all sides." Masataka adds: "Newspapers and TV may not always be right, but we should consume a variety of media to ensure we are looking beyond our biases."
Fact-checking has been around for a long time, as part of a journalist's work to ensure factual and accurate reporting. But in an environment where information is so easily accessible and shareable online, all of us can benefit from adopting a journalistic mindset. Through the GNI University Verification Challenge, we hope to equip the next generation across the region with the tools to approach the internet with confidence. After the success of the 2021 edition, students across the region are ready for the next round in 2022!