The journalist working to make India's news industry more queer inclusive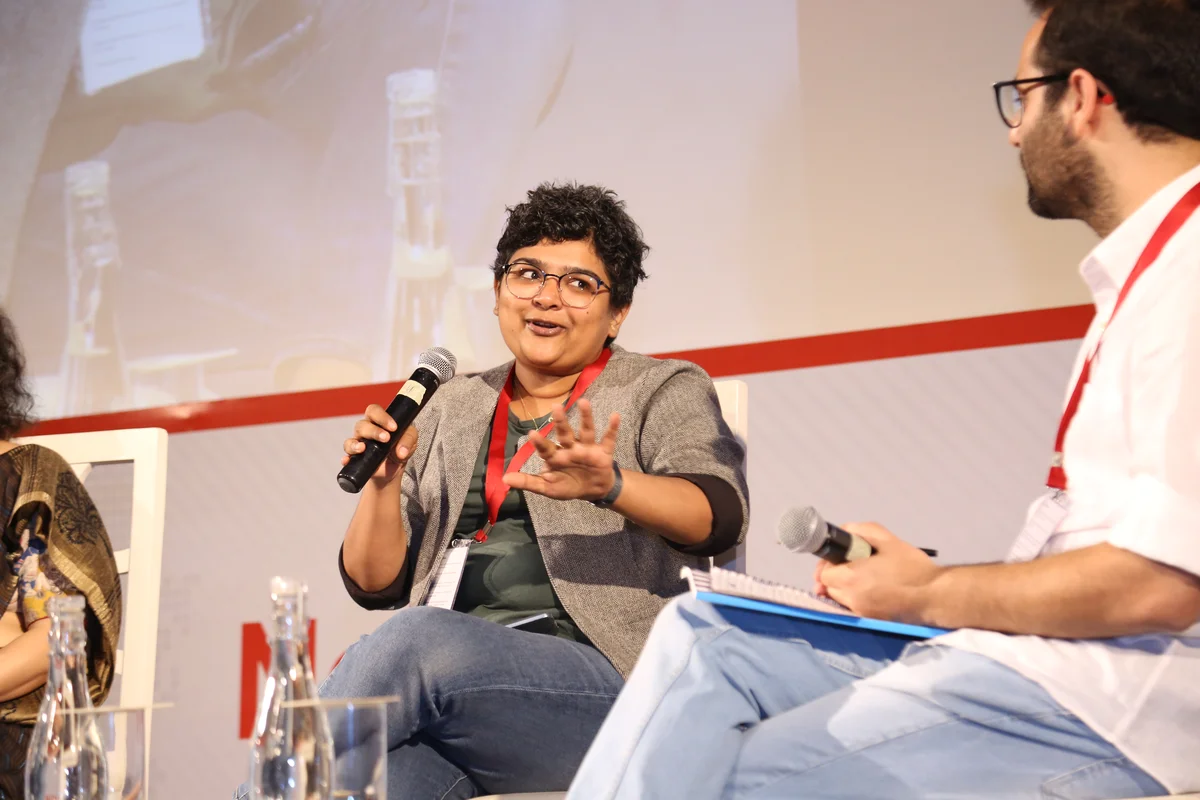 The Google News Initiative supports industry leaders and programs who are committed to a more inclusive news community and give voices to those who have been historically underrepresented. This Pride Month, we're bringing our focus to LGBTQIA+ representation in the news industry.
Ragamalika Karthikeyan, an Editor at The News Minute in India, shares what it means to be a queer journalist and her work with The News Minute-led project, Inqlusive Newsrooms.
I grew up in a world that has, for the most part, depicted LGBTQIA+ lives as a spectacle. As a young journalist, I promised myself that when I reached a decision-making capacity in a newsroom, I would break that status quo.
As a journalist, I believe that my job is to speak truth to power and highlight the issues faced by marginalized communities. And as a queer journalist, this is not just a professional commitment— it's very much personal.
This is why we started our 'Inqlusive Newsrooms' project. As queer journalists, writers, artists, and development sector professionals, we want to change how LGBTQIA+ issues, individuals, and communities are covered by the media. The primary partners for this project are The News Minute and Queer Chennai Chronicles, an independent publishing house and literary forum. We also partner with queerbeat, an India-based magazine that centers queer narratives.
The project first came together in 2021 when Queer Chennai Chronicles conducted their Chennai Queer LitFest. I was on a panel discussion on how the media reports queer issues, and I spoke about The News Minute's guidelines for our team on how to cover LGBTQIA+ issues — which at the time was a short list of 'Dos' and 'Don'ts'. The question of whether newsrooms in general have style guides for covering queer issues came up, and as far as we could tell, there was no such resource that was detailed.
So, we decided to take matters into our own hands. We started with an outline for a Media Reference Guide in English and Tamil. This was around the time the Madras High Court was hearing the case of a lesbian couple seeking protection from their families, and the court was giving several progressive orders to help LGBTQIA+ communities, including a direction to the Tamil Nadu state government to come up with a list of dignified terms in Tamil that the media could use.
We decided to speed up the production of our glossary and send it to the court. The Tamil Nadu state government published a glossary in the state gazette, and 90% of it is what we, the community, came up with.
Along the way, we partnered with the Google News Initiative, and this helped us dream bigger. We expanded the Media Reference Guide beyond English and Tamil to Kannada, Telugu, Marathi, and Hindi. We started conducting training sessions across the country in English, Tamil, and Hindi across six cities. And, we created a fellowship program to mentor journalists who wanted to write queer stories. To create more diversity inside Indian newsrooms, we're also currently working on creating networking and skill-building sessions for queer journalists in India.
Our work is far from done, but together we are getting closer everyday to a more inclusive news industry. To learn more about our trainings and programs, please visit our website.