A more accessible internet for Indians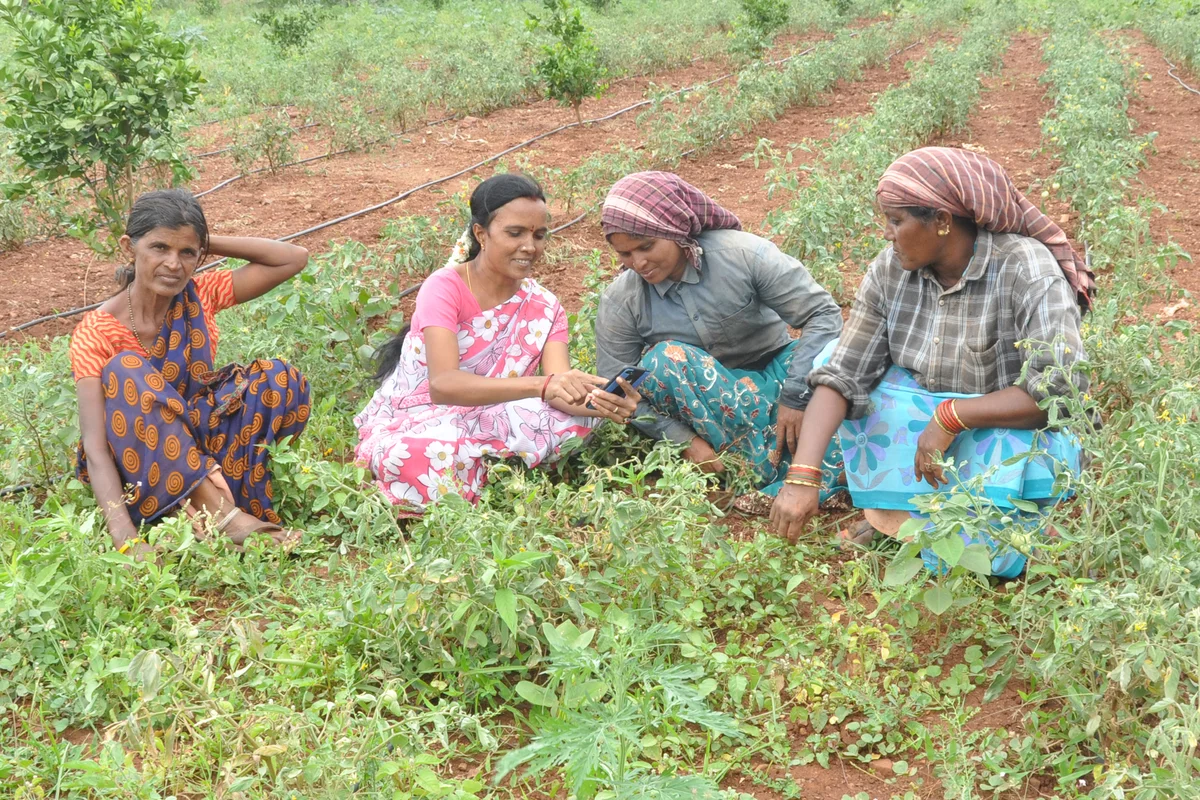 Rama Devi has taught more than a thousand women how to use the internet in her role as a saathi—now she's helping farmers become more productive. Amita Raghu has used digital tools to grow Krishne Tassels, her traditional saree tassel business, and trained 700 women in the art of tassel-making. Rajesh Jain, winner of Google's AI Impact Challenge, has created an app that helps cotton farmers identify pests just by snapping a photo.
These are some of the more than 460 million Indians using the internet to search, create, solve problems, build businesses—and help others. They show how technology isn't just driving economic growth in India, but creating a ripple effect of opportunity across communities. 
Continuing that momentum was the focus of this year's Google for India event, where we shared announcements aimed at making the internet more accessible, inclusive and empowering for Indians.   
Expanding reliable Wi-Fi in India
Four years ago, we launched Google Station: a partnership with Railtel and Indian Railways to bring fast, reliable and secure WiFi to 400 train stations. We hit that milestone last May, and we've also expanded the program beyond train stations to include thousands of public buildings and spaces around the country.  Today we announced the next step: a partnership with BSNL to bring high-speed public WiFi to villages in Gujarat, Bihar and Maharashtra—places that haven't had a WiFi connection before. 
We also announced an initiative to help the hundreds of millions of Indians who use 2G phones get the information they need, without requiring data or an internet connection. The Vodafone-Idea Phone Line—supported by the Google Assistant—enables Vodafone-Idea users to call a single number (000 0800 9191000) free of charge at any time, and ask for everything from sports scores, traffic conditions and weather forecasts to help with homework. The service will be available across India in English and Hindi.
Speaking India's languages
As we improve access to the internet, we also need to make it relevant and helpful, with information Indians need in the languages they speak.  
For many Indians, searching by voice rather than text is their first choice. Two years ago, we introduced voice search in nine Indian languages on Google Assistant.  Hindi is now the second-most used Assistant language globally after English. And from today, you can simply say, "Hey Google, talk to me in Hindi" (or the Indian language of your choice) to start using the Assistant, without needing to dig around in settings.
We're also adding more Indian languages to the Google apps Indians use, including Discover, Lens and Bolo (an AI-powered teaching app that's already helped 700,000 young Indians learn to read).   
Building platforms for economic opportunity
One of the biggest factors in India's booming internet economy has been the rise of digital payments—from 17 million transactions in August 2017 to more than 900 million last month.

We launched Google Pay to support this growth, giving Indians a fast, safe and reliable way of making and receiving payments.  It's now used by millions of people to complete transactions with hundreds of thousands of offline and online merchants. But we think there's an even bigger role for Google Pay as a tool to support small businesses. 
Starting today, we're introducing the Spot platform: a way for businesses to create experiences and engage their customers within the Google Pay app.  Popular services like UrbanClap, Goibibo, MakeMyTrip, RedBus, Eat.Fit and Oven Story are already on board through our early access program, and we're excited to see how other organizations use Spot to make life easier and more convenient for the Indians who rely on them. 
We're deepening our support for small businesses through a new app called Google Pay for Business: a free and easy way for small merchants and storefronts to enable digital payments without the hassle of time-consuming verification process.  And we're stepping up our support for job seekers too - introducing a Spot on Google Pay to help people find entry level positions that aren't always easily discoverable online. We'll be partnering with the National Skill Development Corporation to make sure Skill India students can take advantage of it. 

Merchants can use Spot on Google Pay to provide a better customer experience. 
These are just some of our efforts to help more Indians share in the benefits of the internet economy, and we're looking forward to continuing to contribute to India's extraordinary progress and growth.