More Asian art at your fingertips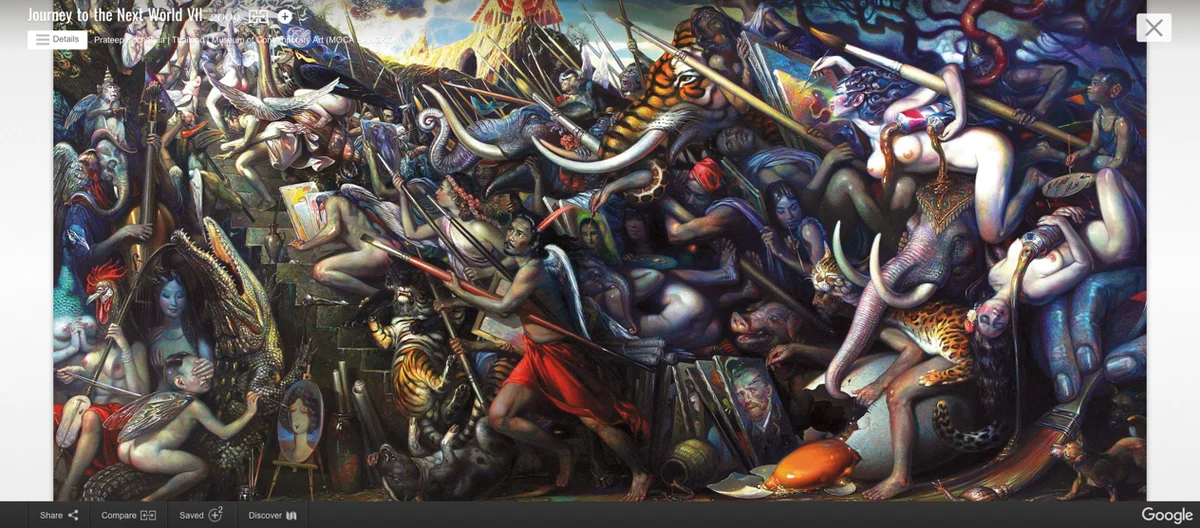 Most museums need to keep their treasures a good distance from meandering visitors' hands. On the Google Cultural Institute, we invite visitors to use their fingertips to get as close to our exhibits as possible. Today, five years after the Cultural Institute opened the door to its virtual galleries, we're bringing new exhibits from nearly 30 partners across Asia Pacific online. With this, viewers can now explore more than 6 million objects from over 1,000 partner institutions from around the world.
Here are some "must-sees" from across the region that we think the Cultural Institute can help you experience in a completely new way, and in extraordinary detail. 
Japan: Tanto Sword, signed "Kagemitsu", known "Kenshin Kagemitsu" (1323), Saitama Prefectual Museum of History and Folklore
Sometimes keeping artifacts behind glass is simply the safest thing to do, like with this early 14th century "tanto" short blade sword. But on the web, thanks to super high resolution "gigapixel" photo capturing technology, you can safely zoom into both sides of the blade, examining it in super high resolution as if you were holding it in your bare hands. You'll notice a five-character Japanese inscription on one side, and a Sanskrit character on the other. These inscriptions suggest is was presented as an offering to Chichibu Shrine. Years later, the famous warlord
Kenshin Uesugi
 prized the sword for its excellent craftsmanship.
The first painting in Sidney Nolan's Burke and Wills series depicts the explorers Robert O'Hara Burke and William John Wills who, from 1860-1861, endeavored to cross Australia, but tragically died before reaching their final destination. In this painting Nolan emphasizes the heroism and stoicism of the two intrepid but ultimately tragic explorers, whose story has become one of Australia's national legends.
Zoom in to appreciate the sparse desert landscape, against which the protagonists are portrayed on their camel and horse, boldly staring out at the viewer as they remain oblivious to their fate.
In the mid-20th century, artisans in Trivandrum (present day Thiruvananthapuram) were influenced by Europe's naturalism movement. This ivory dancing figure depicts Radha and Krishna — lovers who are bound together and symbolize a combination of the feminine and masculine aspects of God — set against a realistic portrayal of nature, with flowers and birds adorning the lovers.
Prateep Kochabua's surrealist works have earned him the nickname of Thailand's Salvador Dali. In this piece that depicts the journey to the afterlife, use the zoom tool to see a familiar face. You can catch a glimpse of the artist on the bottom right with a tiger asleep on his back, painting a portrait of Vincent van Gogh.