More opportunities for Singaporeans to learn digital skills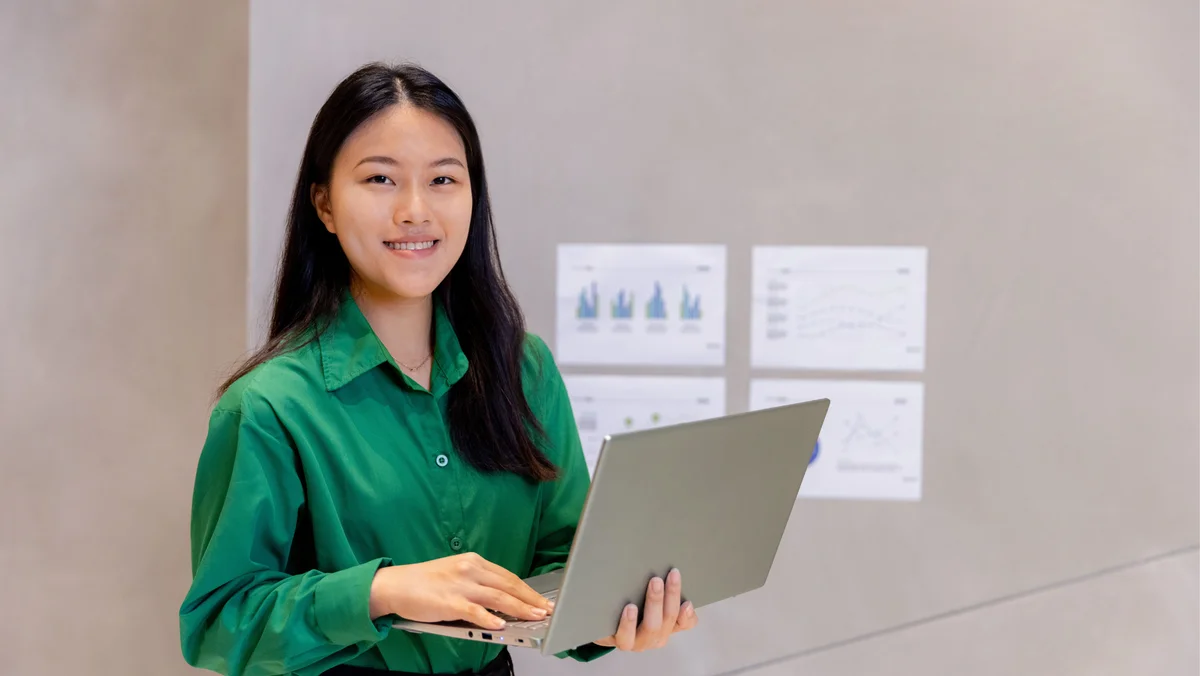 A final year student at the Institute of Technical Education (ITE), 19-year-old Ng Jia Xuan discovered Google Career Certificates (GCC), a flexible online training program that equipped her with the fundamentals of Data Analytics. The professional certification helped her to land a 10-week internship with Altanium, a technology consultancy firm, as a Data Analytics intern. Jia Xuan felt a great sense of accomplishment when she earned recognition from her internship supervisors for her abilities that she picked up through the program, from Structured Query Language (SQL) to data applications and business operations.
GCC launched in Singapore a year ago to help learners like Jia Xuan develop skills and earn professional certifications for entry-level jobs in high-demand technical fields, such as Data Analytics, IT, UX Design, Project Management, Digital Marketing and E-commerce. The growing interest and uptake of professional certification in Singapore shows that Singaporeans are keen to develop themselves to take part in the fast-growing digital economy. Since its inception, seven out of ten GCC graduates said the program had a positive impact on their career — such as a raise or a new job — within six months of completion.
GCC is one of the pathways offered through our Skills Ignition SG (SISG) program to help more Singaporeans learn the digital skills they need to unlock new career possibilities. Entering its fourth year, more than 7,000 people have benefited from the SISG program.
Doubling our commitment with an additional 5,000 scholarships
As the demand for technical skills continues to grow, we are adding 5,000 GCC scholarships to help more Singaporeans pursue their tech-related ambitions, bringing our total commitment to 10,000 scholarships. Learners who earn their certification can also connect with 39 companies under our employer consortium that are looking to hire qualified graduates and grow their talent pipeline.
At an event today with Mr. Zaqy Mohamad, Senior Minister of State, Ministry of Defence and Ministry of Manpower, and Deputy Chairman of Yayasan MENDAKI, we also shared the expansion of our network of scholarship distribution partners. Ten new partners will distribute GCC scholarships to reach a wider community of learners — this includes universities such as Singapore Management University, the National University of Singapore, and Nanyang Technological University, and community organizations like Young Women's Leadership Connection and SG Enable. With a total of 23 distribution partners, we hope to provide equal and inclusive learning opportunities to all.
Mr. Zaqy Mohamad with our 23 distribution partners
Preparing Singaporeans to become cloud-ready
Cloud technology is playing an increasingly important role in Singapore's financial services, healthcare, retail, and other sectors. However, an industry report indicates that cloud computing is an area that has one of the biggest skills gaps amongst technology professionals in Singapore, which could in turn slow down local organizations' digital transformation journeys.
We believe that we can help bridge the gap in this area, which is why we're deepening our partnership with ITE to deliver the Google Cloud Computing Foundation (GCCF) Value-Added Programme to 1,000 students. Complementing the school's curriculum in cloud technology, students will learn foundational concepts around data analytics, machine learning, and more through the Cloud Foundations online curriculum. By the end of the course, learners will be able to articulate these concepts and demonstrate hands-on cloud computing skills.
This year-long program is part of our ongoing efforts under the industry-wide TechSkills Accelerator for ITE and Polytechnics Alliance to fill 1,000 job roles over the next three years with graduates from ITEs and polytechnics.
Our close partnerships with local governments and community partners have helped us make digital skills accessible for all learners, regardless of their background. We look forward to working with even more organizations to continue this momentum and unlock even more economic opportunities for Singaporeans.
If you're a Singapore-based institution or community group interested in extending Google Career Certification scholarships to your community, do send us a note at skillsignitionsg@google.com - we'd like to hear from you.