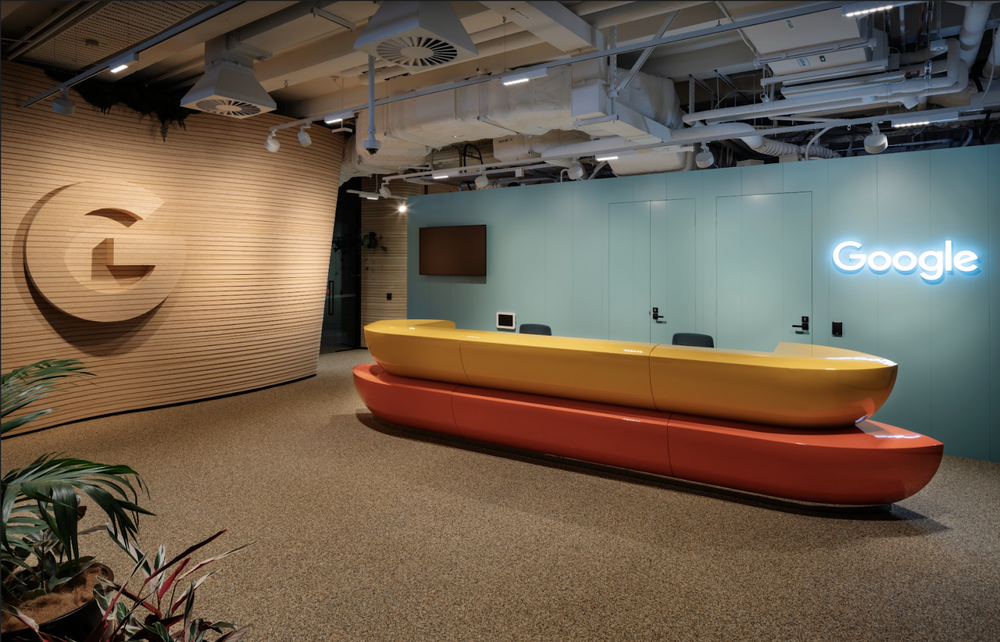 New Zealand is often described as an 'island of innovation', and when it comes to technology, it's true that we Kiwis regularly punch above our weight. At the same time, there's always more progress to be made, and greater opportunities ahead
As we approach 15 years on the ground in New Zealand, Google is investing to put down stronger roots here — including by establishing an engineering presence in Auckland.
This week, our teams move into the first purpose-built Google office in Auckland, a space that has been designed to bring the best of Aotearoa to Google — giving visitors a taste of the diverse landscapes that New Zealand is known for around the world. We have kayaks for a reception desk, the largest digital ceiling in New Zealand and a cafe that takes its likeness from a chilly bin (or a 'cooler', as some people call them 😉). Teams will use our new "Pāua" event space to host business leaders, technologists and the wider community. And the space as a whole has been designed to suit our new hybrid approach to work.
A photo of the carved wooden letter 'G' in the reception area of Google's new Auckland office

A photo of the colourful 'digital ceiling' in Google's new Auckland office, with a Googler working on a laptop at a table underneath the ceiling.

A photo of the Paua event space in Google's new office in Auckland, showing a group of visitors gathered around tables in a communal space

A photo of Google hardware in front of a window overlooking Auckland's harbour
With space to grow, we'll also start recruiting Google's first New Zealand-based engineers. We hope to attract local software talent, engage research institutions and contribute to the understanding and application of machine learning and artificial intelligence in Aotearoa.
In addition to our new office and engineering presence, we've launched a new Google Cloud Dedicated Interconnect location in Auckland and our second Australia-New Zealand Google Cloud region, in Melbourne. This investment will help us better serve our local Cloud customers, connecting New Zealand to Google's private secure network and ensuring customer data never traverses the public internet. 
Kiwi organisations like Trade Me and ANZ are already using Google's Cloud capabilities, and our expanded footprint means we can help more businesses take advantage of the cleanest cloud in the industry.   
I'm so proud of the
work our teams do
to support New Zealand's businesses, communities, nonprofits and governments. With these new commitments, we're more focused than ever on building a better future for all Kiwis.