New skills for Indonesia's next generation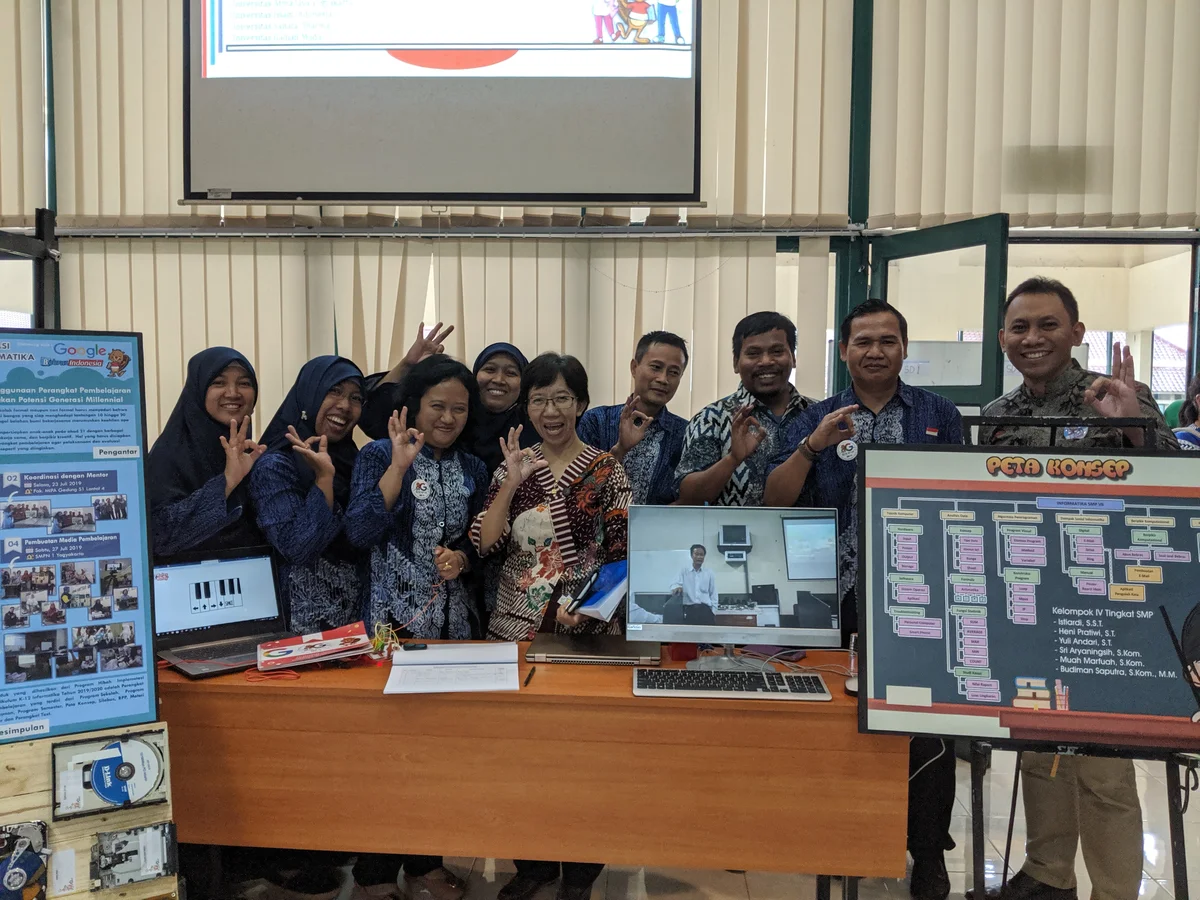 As a teacher, Nur Ernawati believes in the value of lifelong learning—including for herself. Ernawati was one of 140 Indonesian teachers who signed up for a Bebras Indonesia course on computational thinking: a way of learning that stresses critical thinking and problem-solving rather than learning by rote. She's since passed those lessons on to more than 400 of her students. Now she wants to see the program rolled out across Indonesia—and we're ready to help make it happen. 
At an event in Jakarta today, we announced a $1 million Google.org grant that that will enable Bebras—a global education nonprofit—to launch Gerakan Pandai: a new program designed to train another 22,000 Indonesian teachers in computational thinking over the next two years. 

Why is this so important? With 64 million students, Indonesia has the fourth-largest education system in the world. But to give those students the best possible future, we need to make sure they have the skills and knowledge to handle changes in technology and solve the challenges they're likely to face in the workplace. Bebras' programs train teachers to help students break problems into smaller parts, assess data, prioritise information, and create solutions to complex issues: skills that are relevant to every career path, not just in the technology industry.
Announcing our $1 million Google.org grant with Awaluddin Tjalla from the Ministry of Education and Culture, Ibu Inge and Ibu Nur from Bebras Indonesia, and Scott Beaumont, Google's APAC President.
So far, teachers trained by Bebras have taught computational thinking to more than 5,000 students—including 14-year old Nasha Rainy, one of Nur Ernawati's students. "Initially, I found the class very challenging, but Mrs. Erna was always there to support and inspire me to do my best," Nasha said. "This experience has increased my self-confidence." 
By 2023, with Google.org's support, Bebras-trained teachers will have reached two million more students across 22 locations in Indonesia, reaching underprivileged communities which might not have had these kinds of opportunities in the past.  
Not only will Gerakan Pandai help young Indonesians shape their future with confidence, it will also contribute to closing Indonesia's digital skills gap—one of our country's most urgent priorities for the 2020s. 
The Google.org grant was one of several steps we announced today, at the launch of our Grow with Google skills program in Indonesia, as we work to help millions more people succeed in Indonesia's $40 billion internet economy.  

Our skills training programs range from helping entrepreneurs use digital tools to supporting Indonesia's most promising developers with courses in artificial intelligence and machine learning. But it all starts with education: what we teach our children and how well we prepare them for the opportunities that technology creates. With the support of Bebras—and brilliant teachers like Nur Ernawati—I'm confident the next generation will be ready to lead Indonesia forward.