Our role in Asia's economic recovery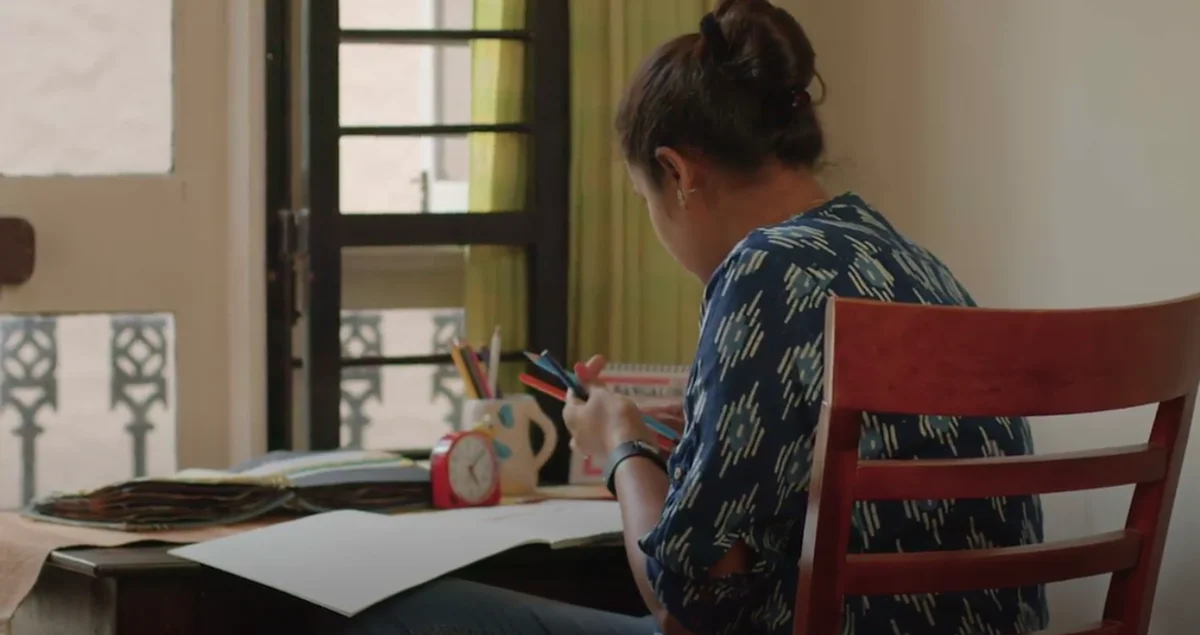 Krishne Tassels—an ornamental tassels company led by a husband and wife from India—typifies the way Asia Pacific's small businesses have responded to COVID-19. When the pandemic began to affect their operations, owners Raghu and Amita developed a new kind of lace that customers can stitch themselves, then uploaded YouTube tutorials to show them what to do, keeping sales up and building a sense of community at the same time. 
Every day, I hear more stories like this one, testifying to the resilience and ingenuity of family business owners across the region. We want to help them adjust and succeed as Asia's economies reopen. At the same time, we want to help Asia rebuild for the longer term changes that the pandemic has brought about. 
From here, we'll be focusing our COVID-19 recovery efforts on three areas: expanding our direct support for small businesses; helping people get digital skills for the economic recovery; and working to make the recovery inclusive. 
Direct support for small business
Later this week, we'll mark the UN's Micro-, Small and Medium-sized Enterprises Day, and our immediate priority continues to be supporting Asia Pacific business owners in as many ways as possible. That includes:

We'll keep adding new forms of support across all our tools and platforms. But where we believe we can make the biggest, most sustained impact is in digital skills. 

Digital skills for the economic recovery
After moving our Grow with Google digital training courses online earlier this year, the number of people taking the courses soared—including a 300 percent increase in Australia alone. And we know this isn't a temporary change. With work, education, healthcare and other services now taking place online on a scale we haven't seen before, digital skills are going to become even more vital to people's lives and careers. 
Since 2015, we've trained 50 million people in Asia Pacific through Grow with Google. Now, building on what we've learned so far, we're ready to expand that commitment—making our programs part of bigger economic recovery plans across the region.
In Taiwan, we're helping launch a
Digital Talent Discovery
 program, connecting students and other job seekers to employers looking for talent. In Indonesia, we're providing thousands of
training sessions and scholarships
to help people use cloud tools in their work. In Korea, we're
expanding our Changoo program
for developers, with the government's backing. And in
India
,
Southeast Asia and Pakistan
, we're sharing resources for startups and running
Google for Startups
Accelerator programs for founders working to solve social or economic problems. 
Making the recovery inclusive
While its economic impacts have been widespread, COVID-19 has cast an especially harsh light on entrenched inequalities around the world—including in Asia Pacific. Not everyone in the region has the same access to the opportunities the internet creates, and we're determined to help change that. 
Earlier this week, backed by funding from Google.org and support from ASEAN, The Asia Foundation announced a new grassroots program that will bring skills training to 200,000 people in marginalized communities across Southeast Asia. This partnership builds on Google.org's earlier grant helping Youth Business International support vulnerable enterprises in 16 Asian countries, as well as the efforts and advocacy of our Women Will program. Over the coming months, we'll be launching more initiatives to advance digital inclusion and spread opportunities more widely across the region.  
A path beyond the pandemic
While the health threat of COVID-19 is far from over, the economic reopening is underway—and just as Asia Pacific led the immediate response, now it has a chance to lead beyond the pandemic. We're ready to stand with the region's people and communities as they shape the recovery and rebuild.