Science Playground now open to kids in Seoul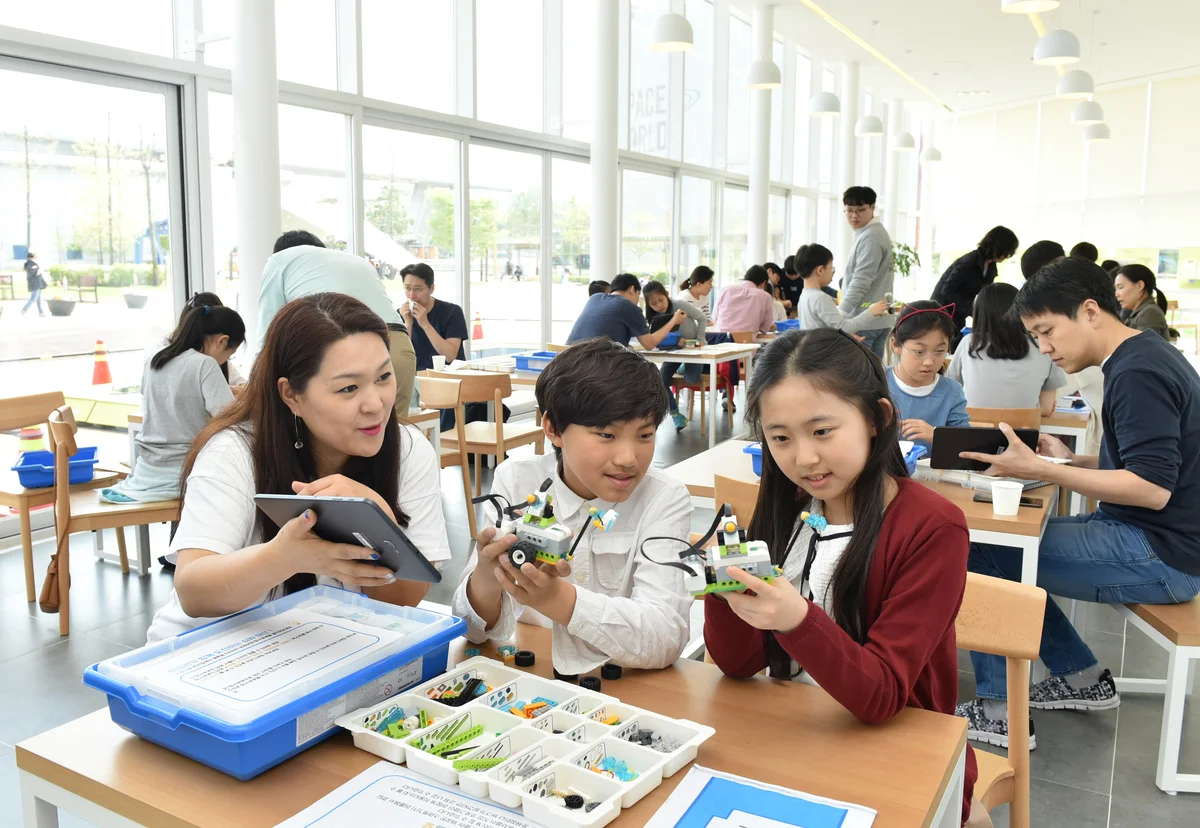 Starting this week, families visiting the Gwacheon National Science Museum in Seoul can drop by the new Science Playground to dabble in activities and experiments where the young—and young at heart—can get a glimpse of what it's like to be a scientist or an engineer.
Have a look around the playground and some of the fun things you can learn to design and build here:
The newly-opened Science Playground at the Gwacheon National Science Museum

An introduction to robotics with LEGO's WeDo Construction Set

3D printing in action
The "playground"—a beautiful light-filled glass structure with a fantastic view of the museum's garden—offers four different programs throughout the week:
"Challenge! 3D Modeling" — try your hand at 3D printing

"PLAY Block Coding" — get an introduction to robotics with LEGO's WeDo Construction Set

"Hello Coding" — this is a crash course on the Scratch programming language, and the principles behind algorithms and coding

"Mission Robotics!" — experience robotics engineering and problem-solving using a VEX IQ kit

Want to experience this for yourself? Check out the schedule and sign-up form here. Classes will be offered for free until the end of May; after that, it's KRW5,000 (about 5 USD) per family.
Since the
Children's Makerspace
opened last year, we've seen thousands of kids come up with creative ideas on what they can do with technology. Together with the new Science Playground—both of which were made possible through a partnership with the Gwacheon National Science Museum and a grant from Google.org—we're excited to see what the kids will come up with next!