Searching for China's next great Go talent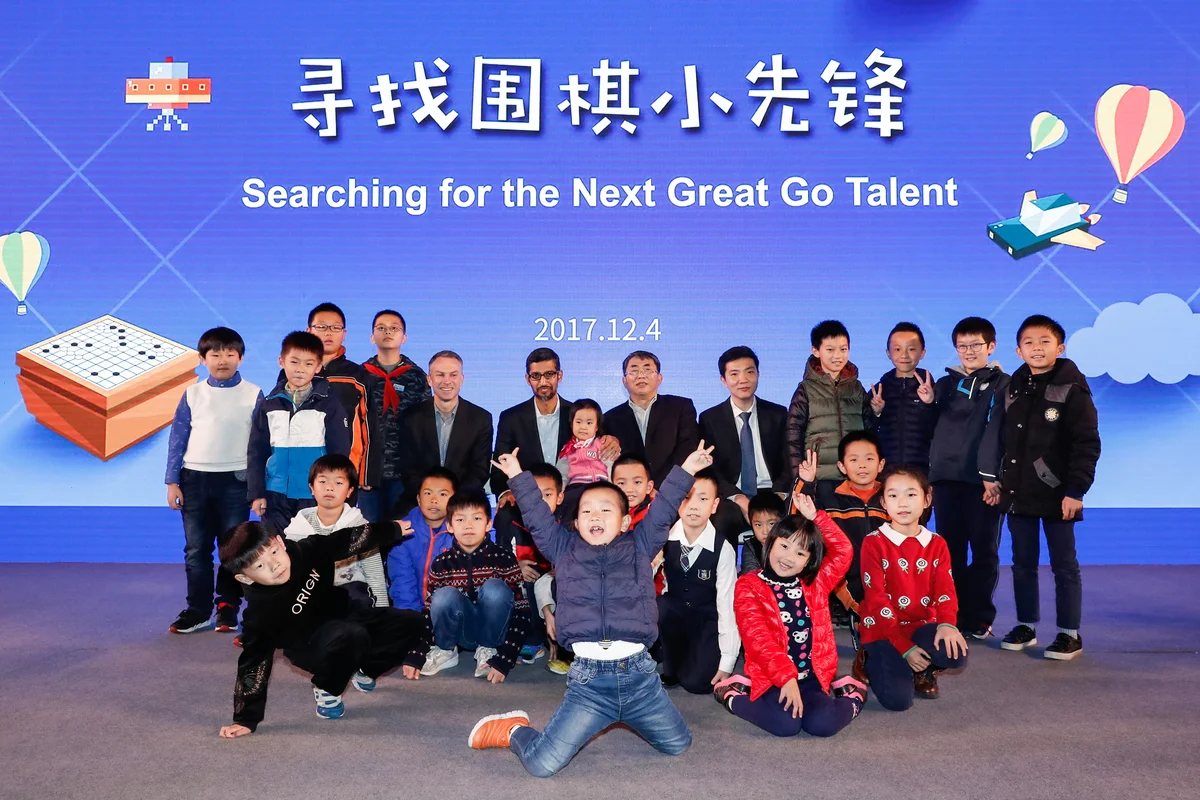 Sundar Pichai, our CEO, with students at the Nie Weiping Go school today. 

Six months ago, the Future of Go Summit was held in Wuzhen, China to test the limits of what human and artificial intelligence could achieve together. China's best players teamed up with DeepMind's AlphaGo to play Go in the country where it was invented and first played more than 3,000 years ago.
9 dan Chinese players Shi Yue, Mi Yuting, Tang Weixing, Chen Yaoye, and Zhou Ruiyang at the Future of Go Summit
I had watched the earlier games between Korean Go legend Lee Sedol and AlphaGo. In Wuzhen, I was again struck by how AlphaGo's unconventional moves pushed human players into equally creative responses, creating fascinating new gameplay and sparking new momentum in the Go community. After AlphaGo's games, people bought so many Go boards that stores were reportedly selling out! The brilliance and dedication that great players like Ke Jie, Gu Li and Lian Xiao demonstrated in Wuzhen has stayed with me.
We'd like to help the next generation of Go players in China discover that same passion. So we're supporting the Nie Weiping Go School, one of the world's most prestigious Go-learning institutions, to hold open Go competitions for kids and young adults across China—in hope of helping to find and nurture China's next great Go talent.
Any Go player as young as four and up to the age of 18 will be able to take part. The best players will travel to Beijing for a national contest next summer. There, they'll play for a chance to win one of more than 200 scholarships that we will fund for promising Go talent to study at the Nie school. They'll also play for an opportunity to test their skills against one of the world's top-ranked players.
Humanity's 3,000-year-old quest to understand the complexity of Go continues with new tools and new generations. Artificial intelligence has not diminished our passion, but only broadened our understanding of the game's possibilities. I am certain that the Go champions of the future will embrace artificial intelligence in their quest to achieve an ever more perfect game. Let's keep playing and let's keep learning!