An expanded skills program to empower Singaporeans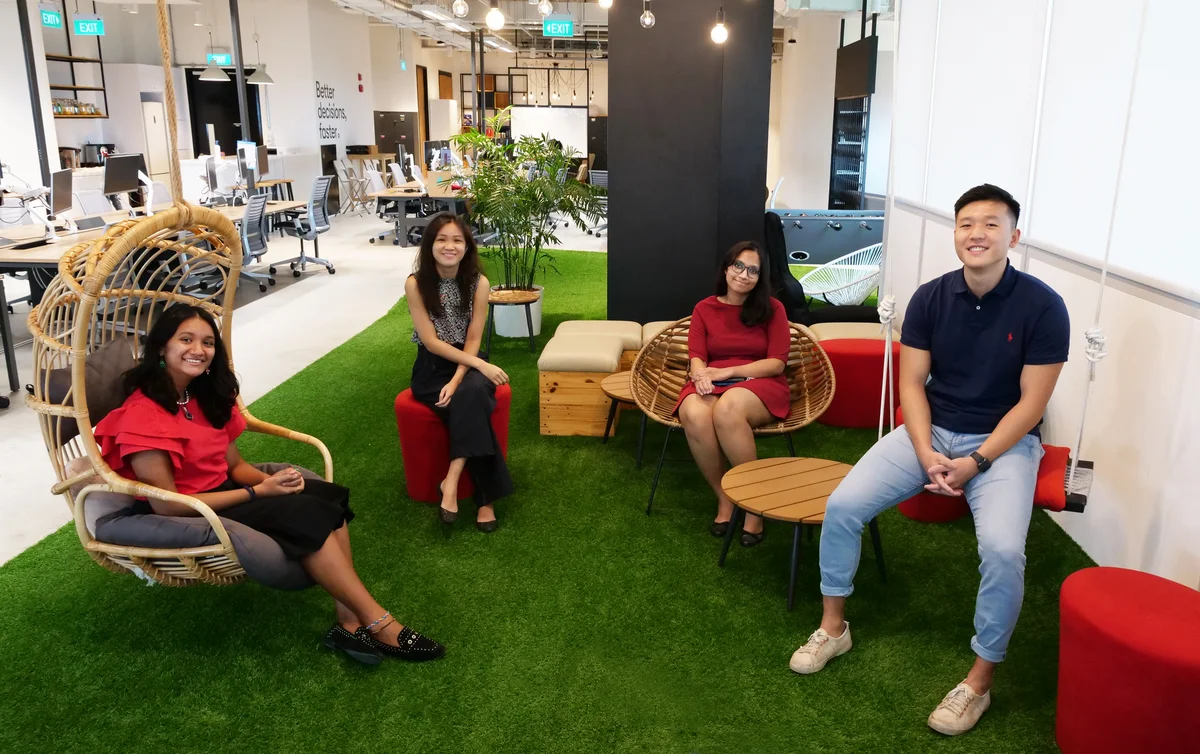 Like many young people in Singapore last year, Gaviota Rajendhiran graduated in a tough environment. The economic impact of COVID-19 meant there were fewer jobs to apply for and more competition for the positions that were available. So when she heard about Skills Ignition SG, a Grow with Google program, Gaviota rushed to put in an application — earning a placement with Omnicom Media Group. She impressed the team there so much that they offered her a full-time job, making her one of eight Skills Ignition trainees to secure permanent roles with Omnicom. 
Gaviota's story is testament to her talent and determination. But it also shows the power of governments and businesses working together to create opportunity. We created Skills Ignition last year as a partnership between Google and three Singapore government agencies: the Economic Development Board, Infocomm & Media Development Authority and SkillsFuture Singapore. The program equips trainees with the skills they need for an economy becoming increasingly reliant on technology — helping build a talent pipeline that will benefit Singapore for years to come. 
When we launched Skills Ignition, we set a goal of training 3,000 Singaporeans and permanent residents: 2,400 through online vocational training and 600 through a combination of online training and on-the-job learning with 38 (and counting) global and local host companies. We're on track to meet that target, and 90% of the trainees who've been through the program so far feel it's allowed them to gain the right skills to succeed in the digital economy. The 100 trainees we hosted at Google certainly made a huge impact with their energy and enthusiasm.
Some of the 100 Skills Ignition trainees we hosted at Google catching up via Google Meet.
Today, we announced that we're expanding the program with 600 new vocational training places, taking our overall target to 3,600. We'll be welcoming another 100 on-the-job trainees to Google in October. And we're also working on a  new training track — Data Engineering with Machine Learning Fundamentals — to add to the two existing tracks: Digital Marketing and Cloud Technology.
Over the past five years, the demand for data analytics skills has grown by 86% globally, and Singapore needs world-class business analysts, data scientists and machine learning engineers to be competitive in this fast-changing area of technology. The new Skills Ignition track will help meet that demand, marking the next step in our growing collaboration with Singapore on AI — including a recently-announced partnership between Google Cloud and AI Singapore. 
Deepening the long-term partnership between Google and Singapore
The expansion of Skills Ignition into its second year deepens our long-standing commitment to Singapore — our headquarters in Asia-Pacific since 2007 and a community that more than 2,000 Googlers call home.  
Over the past 18 months, we've worked with Singapore's government agencies, the private sector and nonprofits to support the response to the pandemic, from sharing health information like vaccine locations to helping small business owners adopt digital tools and promoting food and beverage businesses affected by COVID-19 restrictions. 
But Singapore has always kept its eyes on the longer term. Our mission here is 'empowering Singaporeans today, for tomorrow'. Together with our Skills Ignition partners, we're looking forward to making sure more Singaporeans can use technology to reach their potential as the digital economy grows.  
* This photo was taken prior to Phase 2HA with Safety Management Measures strictly followed. Masks were only removed during the duration of the photoshoot.