The newspaper app helping Japan's elderly population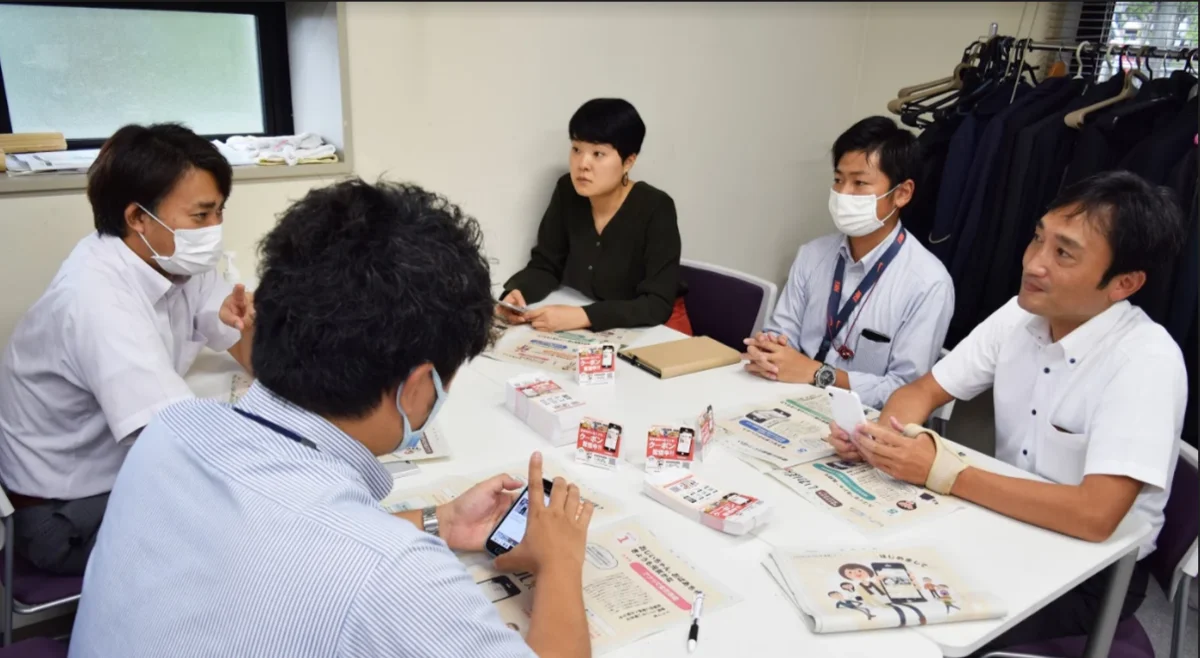 Japan's elderly citizens often live alone, and many have little regular contact with other people. That social isolation not only puts their health at risk, but also makes them more vulnerable during natural disasters, and to scams like fraud and extortion.
Regional newspaper Iwate Nippo wanted to do something to help elderly residents of Iwate (Japan's second-largest prefecture) access life-saving services and help them feel more of a sense of belonging in their communities. With funding from the Google News Initiative Innovation Challenge, they developed Iwapon, an app created specifically for their older subscribers. 
The app's safety features include a monitoring system that alerts family members if their relative hasn't used their phone for more than 24 hours, information on suspicious calls or texts and a disaster information center to notify residents about threat levels and shelter locations during floods, storms, earthquakes and other severe weather. 
But Iwapon also fights social isolation in other ways—for example, by connecting residents to local businesses through virtual coupons, sharing local community and school updates, and giving them the chance to speak to an "on-demand" journalist about any concerns or questions they might have. 
To find out a bit more, we talked to Takuya Watanabe, manager of the digital media strategy division at Iwate Nippo.
How did the idea of Iwapon come to life?
As a local newspaper, we inform people about community problems like social isolation, and we also feel a responsibility to help address them. We already work closely with the police and local government. We regularly receive advance information about natural disasters, evacuation plans and details on fraud and suspicious behaviors to look out for. We thought an easy-to-use app would be a simple way that we could deliver this important information to people at risk, as quickly and accurately as possible.

An explanation of the app's safety monitoring service for elderly citizens. 

The app showcases local restaurants and shops that residents can use coupons with.  

The app's home page (showing news about the Japanese rugby team), with options to click through to different functions. 

The app showing COVID-19 information for Iwate prefecture.
What has the reaction been to the app?
The app was downloaded thousands of times within only six months. But the impact went beyond that. Monthly new subscribers for the online newspaper increased by more than 50 percent, and local businesses have approached us to become sponsors. Most importantly, the atmosphere within the company has changed. The app has helped increase cooperation within the editorial, advertising and sales departments. It's also had a huge positive impact on the motivation of younger employees. 
What's next for Iwate Nippo and Iwapon?
The COVID-19 pandemic affected many local businesses. We are planning to support small- and medium-sized restaurants and shops in the area by promoting them in the app. After the pandemic, the challenges facing our region are changing day by day. Through the app, we will continue to work with the community, tackle local challenges and contribute to protecting the safety and lives of people in our prefecture.