The wood carving village using Google to put their businesses on the map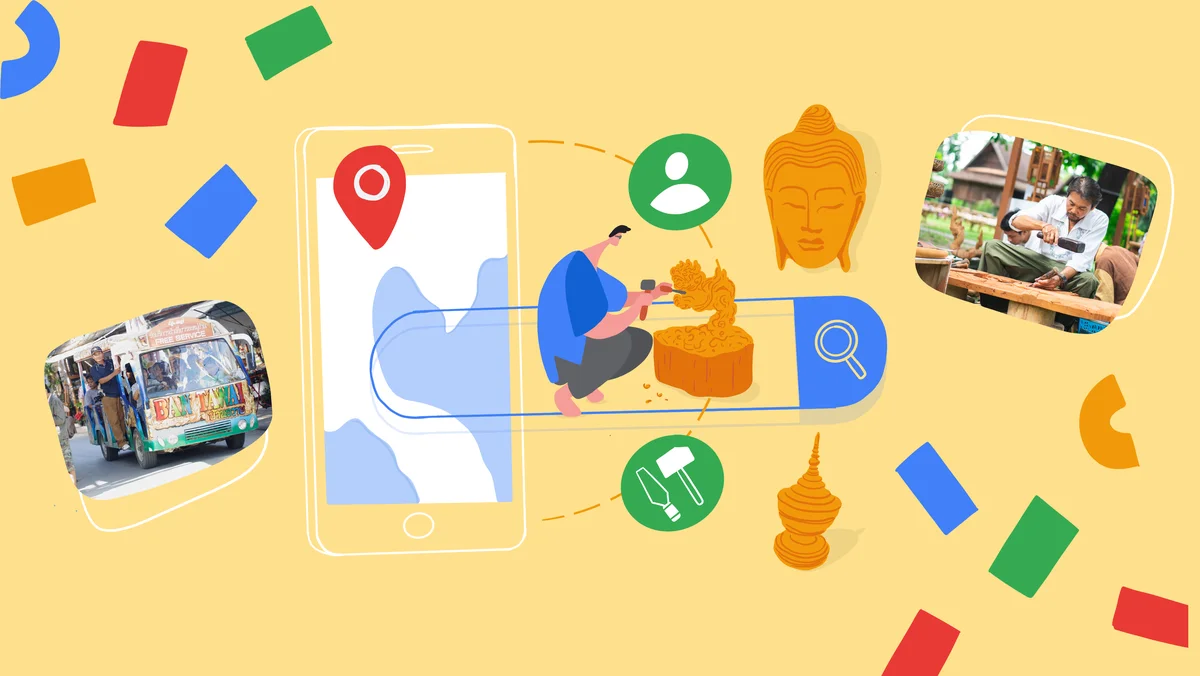 Editor's note: Wasan Dechakan is a native of Baan Tawai, a small village in northern Thailand. He's a woodcarver by trade who used Google Business Profile on Search and Maps to bring more attention and visitors to his hometown.
I come from a family of artists: woodcarvers, lacquer artists and craftspeople. Since I was a child, I've been creating artwork to decorate the family home and continue our trade. My village, Baan Tawai, has a long legacy of woodcarving, with generations and generations of artisans.
All the villagers in the community are proud of our local knowledge. Woodcarving has given us jobs, income and a wonderful reputation as an artisanal village. Every time I think about our village's history, I feel determined to pass this inheritance onto our children and grandchildren to continue these traditions.
But over the years, many woodcarving competitors have arisen. We're not in the city center, so it was hard to get attention with tourism. People only knew about us through word-of-mouth, and in the digital age, that wasn't enough. Many businesses couldn't survive and had to shut down.
Baan Tawai's free shuttle service for visitors
I knew that many tourists used Google to find travel information. And I remembered when I first discovered Google during my school days, I used the search engine to find all kinds of information online. So in 2004, I put our community on Google Maps using two pins: Baan Thawai OTOP tourist village and Baan Tawai Woodcarving & Crafts village. I started a Business Profile for our wood-carving business, showing the world what kinds of beautiful handicrafts we created.
One of Baan Tawai's many home decor shops filled with handmade wooden handicrafts
From there, I started noticing a huge difference in the business. I began receiving phone calls from customers and tourists, asking about our products. People started traveling out to Baan Tawai in big groups, bringing in lots of visitors. I started teaching other villagers how to put their businesses up on Google Search and Maps, too. They all became very interested once they saw the effects it could have, and started uploading photos of products and their businesses online.
Now, years later, we've certainly established ourselves on the map. We have a regular customer from Australia who originally contacted us to supply animal dolls for his store — and some in Europe and England, too, who order their home decoration products from us. People from all over the world come to see us, and we're so thrilled that we get to share our village's culture with them all.