Southeast Asian travelers are back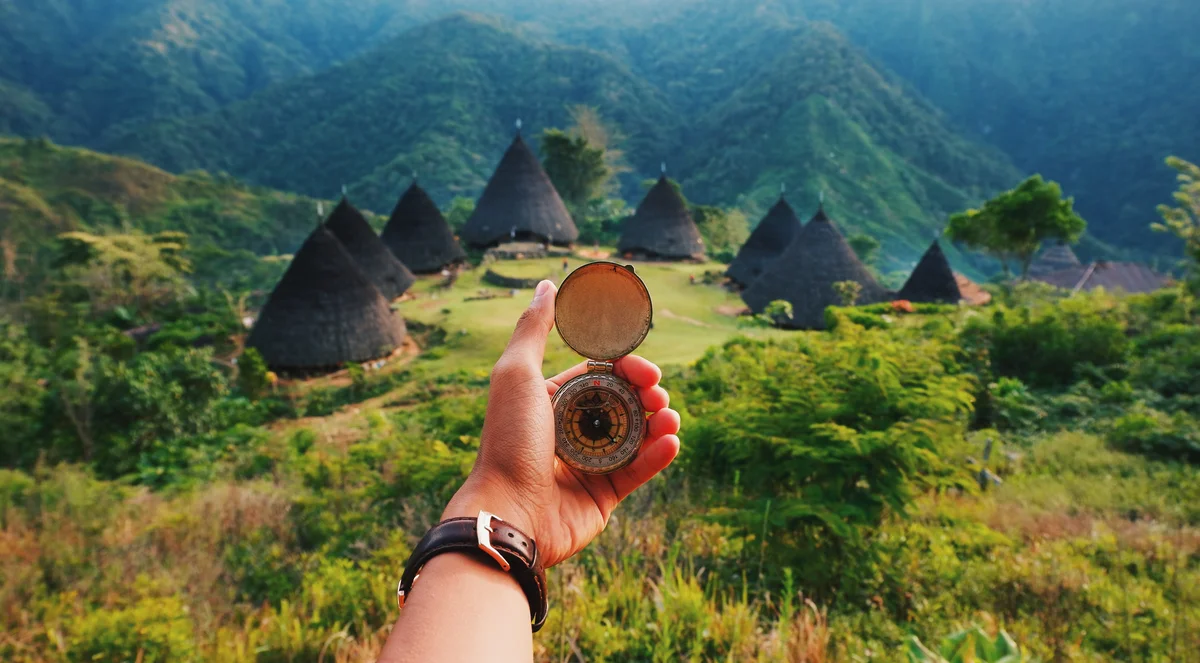 Before COVID-19, the countries of Southeast Asia were some of the world's most popular travel destinations. The pandemic changed that in a matter of months — with devastating repercussions for the region's $380 billion tourism industry. In early 2022, though, the tide started to turn again. Southeast Asian nations have eased travel restrictions, and the region's travelers are eager to make up for lost time. They're committed to traveling more frequently, open to new destinations, and determined to make the most of the opportunities that are now opening up.
To understand these travelers' preferences and expectations — and the opportunity that resurgent demand creates for the region's tourism operators — we took a closer look at some recent Google Search trends.
Resurgent demand
In Southeast Asia, inbound travel demand – visits by non-residents to a country – has experienced the fastest upturn in the Philippines and Indonesia, based on search volumes. In March, inbound demand for the Philippines had already surpassed pre-pandemic figures (hitting 104% of pre-pandemic search volumes), while Indonesia is close to a full rebound too (94%). These two countries have also seen the fastest resurgence in outbound travel – visits by their residents to other countries – with search volumes bouncing back to 70% of pre-pandemic levels. Singapore is in third place for both inbound and outbound travel demand.
Travelers crave luxury and care about sustainability
While the surge in demand is welcome, it's important that the industry understands and caters to travelers' changing needs. Search trends make it clear that the travel environment today is more complex than it was before the pandemic.
People are spending more time researching, planning and finding options, seeking peace of mind, and making sure they're covered for unexpected changes. We saw year-on-year growth of more than 165% in travel insurance-related searches in Singapore, Malaysia and the Philippines.
Tourists are keen to stay longer when they do travel: interest in vacation rentals among Southeast Asian travelers rose by more than 1010% year-on-year.
"Revenge travelers" — those most eager to make up for lost time — are ready to pay for premium travel options. Among travelers from the Philippines, searches for "luxury resorts" and "beach resorts" are up 60% year on year.
There's growing consciousness of sustainability across the region — and particularly in Singapore and the Philippines. Searches related to sustainability have grown by 45% since 2019, while searches related to greenhouse gas emissions have increased by more than 163% in Singapore and by more than 156% in the Philippines.
How we're adapting Google tools to help
We're committed to helping travelers find the long-awaited travel experience they're looking for, while navigating the complex environment. On Google Travel, the Flights, Hotels and Things to Do sections now provide more information on COVID — and give travelers the option to search for flexible booking options. The Google Travel Help website makes it easier for people to understand travel policies, restrictions, and special requirements. And for travelers seeking out new experiences, we've added more destinations to the Explore tab — including smaller cities and national parks — and options to filter by interests like outdoors, beaches or skiing.
We're also helping travelers make more sustainable choices when they research and book, including giving hotels the ability to show an eco-certified badge next to their name and share details about their sustainability practices, plus providing carbon emission estimates for flights.
Supporting the industry recovery
In addition to evolving our tools for travelers, we're doing a lot of work to help our industry partners tap into travel insights and plan for the future. Using Travel Insights with Google, businesses, governments and tourism boards can make decisions based on up-to-date information and move quickly when an opportunity arises.
To help smaller businesses in the travel industry reach potential customers on a large scale, we've made it possible for all hotels and travel companies to show free booking links in their profiles — and see how many people clicked on those links by generating reports on Hotel Center.
This is a pivotal time for the industry. People are finally booking trips, having dreamed about it (and saved up for it) for so long. They have higher expectations, including for seamless digital experiences throughout their journey. But they're ready to spend more money and time on travel than they would have in the past. And the resurgent demand we see in Southeast Asia is just the beginning, with major destinations like China and Japan yet to re-open.
Looking ahead, there's an enormous opportunity for travel businesses who can understand their customers and give them relevant, personalized experiences. We'll keep doing everything we can to help, and to contribute to a strong, sustainable travel recovery across the region.