Veewo: An indie developer's passion for beautiful games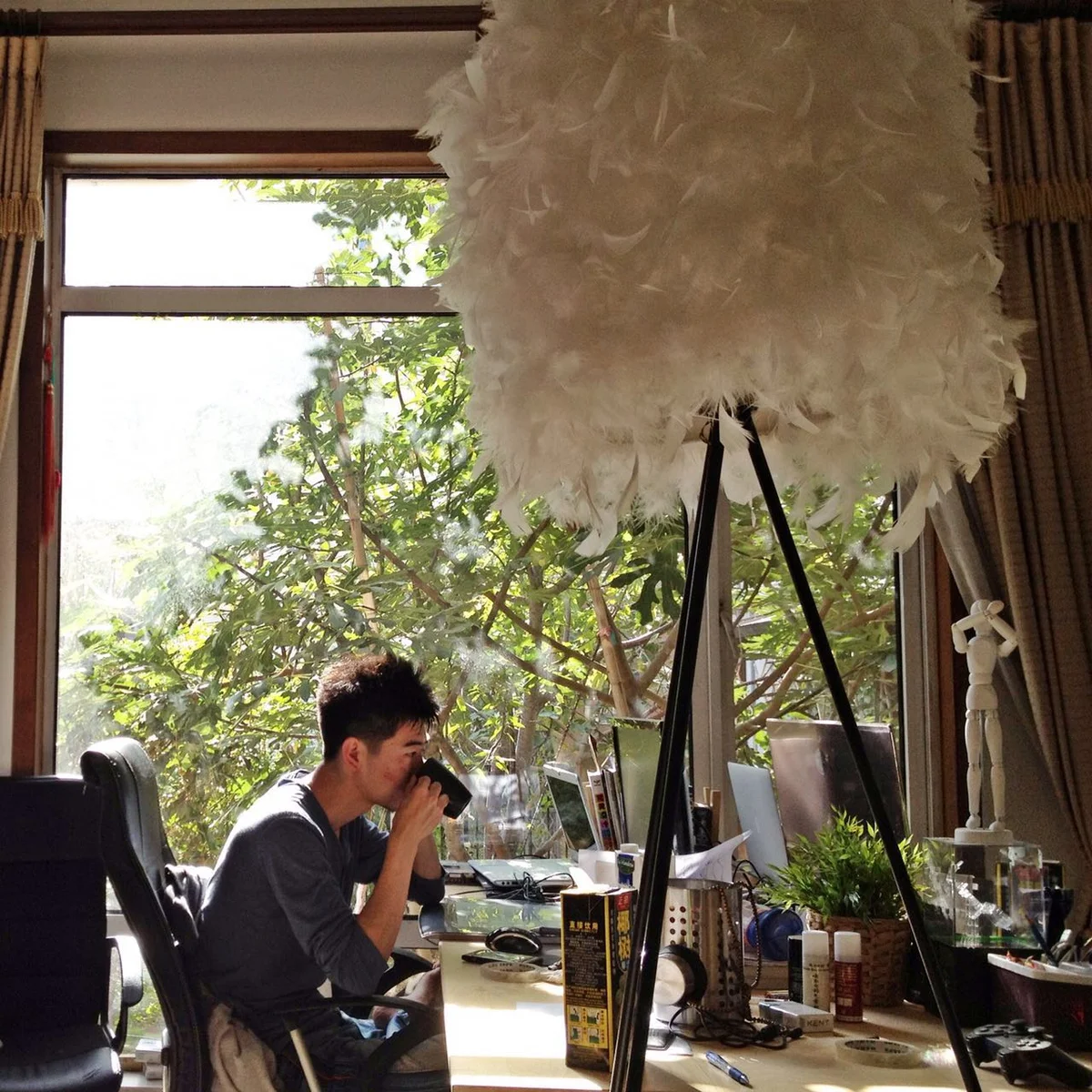 Founded in 2011, Veewo is an independent game developer based in Xiamen, China. Their games include Just Get 10 and the recent hit Super Phantom Cat which was downloaded 120,000 times in a single week on Google Play. As part of our series of interviews with entrepreneurs across Asia Pacific, we spoke with Jason Yeung, CEO and co-founder, to find out just how this small developer studio in China has made serious strides in gaming around the world.
Tell us about Veewo in just one sentence.
Veewo's vision is to perfectly replicate the original game playing experience on mobile.
Why did you choose to become a developer?
Games were always a source of great joy for me growing up. I became a developer because I wanted to bring this same sense of happiness to game lovers all over the world.
What lessons have you learned along the way?
Over the years, I've learned the importance of collaboration and why it's so important to build a great team.
The Veewo family celebrate success
The one thing everyone at Veewo has in common is a love for design. Despite our different roles, we all consider ourselves designers at heart, and so we're all focused on and pride ourselves on making small, but truly beautiful games. We're also always open to working on each other's projects or getting involved in different areas of expertise, so there's always fresh insight.
Another thing I've learned is just how fierce competition is. There is so much to choose from in the mobile gaming market, making it tough to stand out and become profitable.


What is your advice for anyone who wants to get started as a developer?
Never try to build the next big thing when you are just starting out. Focus on what you can realistically achieve with tight timelines and small budgets, and get it out there to test it. Producing a small number of really well-made games is your best bet to finding product-market fit.
Indie teams should also think about how they promote their product in the early stages. We see a lot of small shops just focusing on the build, and that's simply not enough!
Everyone at Veewo is a designer, with creative spaces to inspire
If you're an indie developer, you may not necessarily have the financial resources to put towards user acquisition. This is another reason why it's important to offer a great user experience. This is why we are constantly looking to improve and build with Android's latest tools.

With dedicated fans across the world, how do you stay connected to your global players?

One of the coolest things about being on Google Play is seeing our games go global. A lot of our most dedicated players are actually based in the U.S. On Google Play, game comments are automatically translated. This really helps us maintain a close relationship with our fans. We take their feedback very seriously and Google Play tools allow us to connect to our players no matter where they are from.
What's next for your company? What are some of your hopes for the future?
We are developing a game I am really excited about called Super Phantom Cat II. It will have more beautiful graphics, including ones that depict activities such as parkour and swimming. Stay tuned!
Who's your Internet idol and why?
Satoru Iwata at Nintendo is absolutely my idol. I've always looked up to developers at Nintendo. I would like to think that Veewo Games sort of pays homage to the Nintendo games I used to play as a kid. My team strives to recreate that same experience we all had as kids before the era of mobile gaming, and we believe that video games should be focused on happiness and joy, not violence or war.