Vietnam awaits you with wonders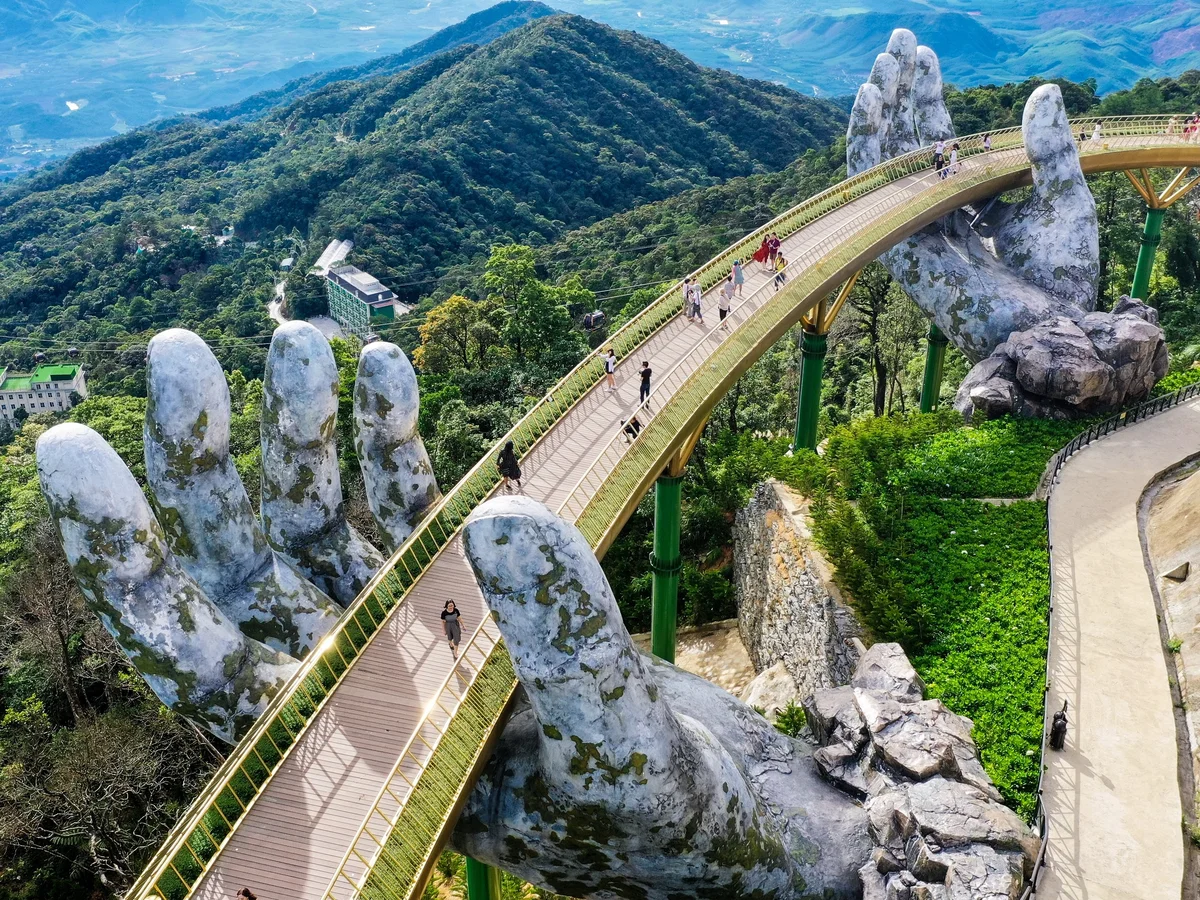 With its beautiful beaches, lush green landscapes, fresh food and vibrant culture, travelers the world over have been enchanted by Vietnam. In fact, in 2019, Vietnam welcomed 18 million international guests and Da Nang was named the top trending destination for 2020. 
Sadly, the pandemic has had severe implications for travel, and that is one reason we're excited to share this new project. Before the pandemic, Google Arts & Culture partnered with Vietnam's Ministry of Culture, Sports and Tourism, the Vietnam National Administration of Tourism, the local tourism boards of Da Nang, Quang Nam, Thua Thien Hue and Quang Binh and National Geographic award-winning photographer Tran Tuan Viet to capture the unique corners of Vietnam. The result is a project made more precious in today's travel-restricted world: Wonders of Vietnam on Google Arts & Culture. 
Featuring 35 stories and over 1,300 sumptuous photos of iconic sites, historical heritage, nature, cuisine and culture, the project is a unique way for us hungry travelers to virtually explore. The project is an important part of Google's overall support of the local tourism industry, which has been badly affected by pandemic-related travel restrictions. By showcasing the wonders of Vietnam, specifically from the Central region, we hope to also raise awareness on preserving the sites affected by the recent floods. 

Of course, nothing compares to experiencing the real thing in person. But while many of us aren't able to do that, this is the next best thing. Here are my top 5 things to explore on a virtual visit to Vietnam on Google Arts & Culture: 
Along with breathtaking photos of Son Doong Cave, you can learn about how it is home to an underground river where you can kayak and dive. The cave is so large it even has its own forest and climate. 
Nha Nhac, meaning "elegant music", refers to a broad range of musical and dance styles performed at the Vietnamese royal court from the fifteenth to the mid-twentieth century. The photos show meticulous details, like colorful costumes and large elaborate fans.  
With our Color Filter feature, you can explore Vietnam by color, taking in the sumptuous reds of temples alongside fiery food or the lush greens of farmers harvesting hairgrass in Hoi An alongside the green wrapper of Bánh nậm. What a feast for the eyes!
4. Sightsee with a soundtrack
Enjoy beautiful sites such as Xep Beach, the Meridian Gate at night or the Linh Ung Pagoda on Son Tra Peninsula while being serenaded by traditional Vietnamese music. 
In the spirit of the coming Lunar New Year, we feature the famous Hoi An Lantern Festival, a monthly celebration of the full moon. The Hoi An lantern making tradition has lasted for over 400 years! 
Wonders of Vietnam walks you through how the lanterns are made with bamboo structures and covered with very fine and vibrant silk. You can learn about the tradition of releasing the lanterns on the river, said to bring good fortune and love, as well as health and happiness. 
With this new project, we hope locals can gain a new appreciation for the wonders of their country, and eager travelers all over the world can discover more of Vietnam, hopefully building more excitement for when they can visit in person. We invite you to visit Wonders of Vietnam and check out some of the other treasures our partners make available—including the Tomb of Tu Duc in 3D—on Google Arts & Culture.