Young coders are shaping Singapore's future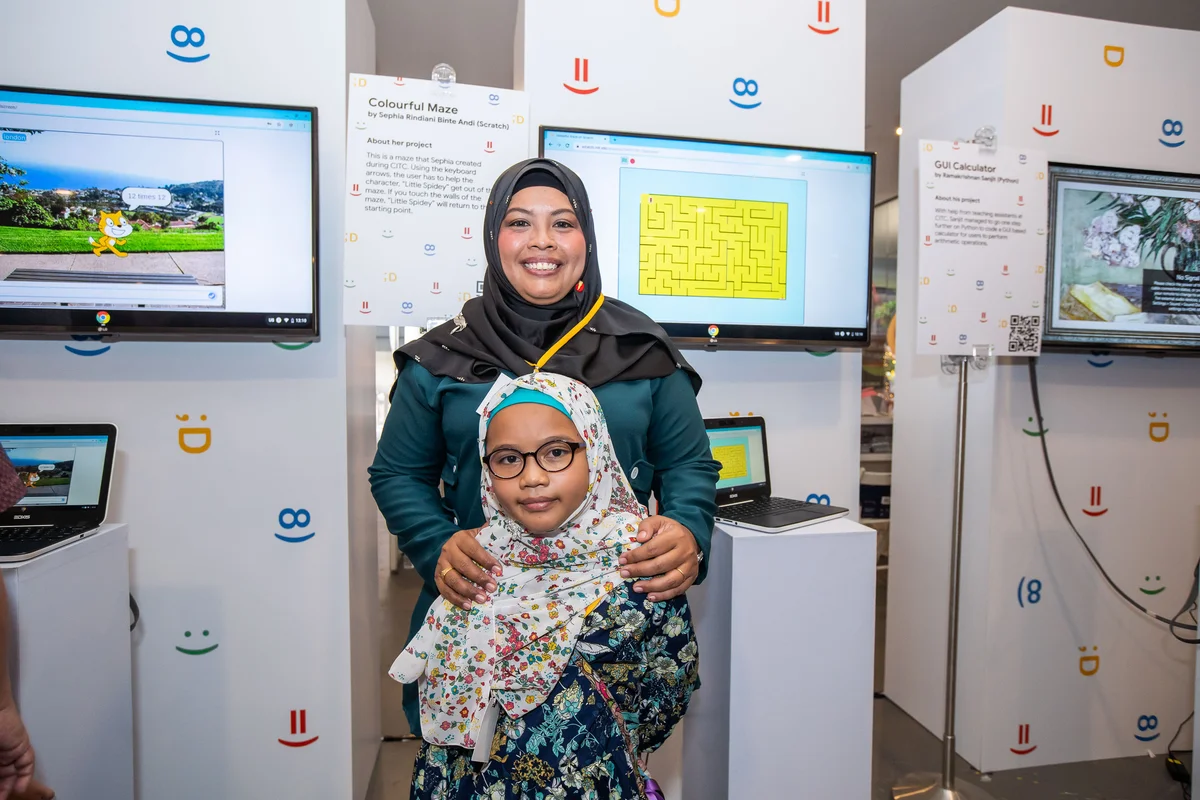 You're never too young to take up coding—just ask 10-year-old Sephia Rindiani Binte Andi. Sephia only took up coding a year ago, and sharpened her skills so quickly she created an online game shortly after. The game challenges players to navigate their way out of a maze (I admittedly kept getting lost). Today, Sephia continues dabbling in code at home with the help of her mom, Kamzarini.  
Sephia is a graduate of Code in the Community, a program that brings coding classes to young Singaporeans from less affluent backgrounds. The grassroots initiative is run by local education organizations like Saturday Kids and 21C Girls, with the help of more than 1,000 volunteers and the backing of Google and Singapore's Infocomm and Media Development Authority (IMDA). 
Since 2017, Code in the Community has reached more than 2,000 Singaporean students. And this week, we're proud to announce that Google will provide a new grant to help expand the program for another three years.   
Together with a matching grant from IMDA, the new funds mean two things: First, they'll allow the program to bring basic coding classes to 6,700 more kids by 2022.  Second, they'll support new courses for the 2,300 existing graduates—encouraging talented young students like Sephia to apply what they've learned and explore new concepts like design thinking.  
Singapore's Deputy Prime Minister, Heng Swee Keat (in yellow shirt), at the Code in the Community event on 4 January 2020

John Tan, CEO and Co-Founder of partner organisation Saturday Kids

Tan Kiat How, Chief Executive of IMDA, with young coders hard at work

CITC graduates ready to shape Singapore's digital future
We hope Code in the Community will shape Singapore's future as a smart nation, growing the city-state's $12 billion internet economy—one of the most advanced in Southeast Asia—with new jobs and opportunities. 

As a Singaporean myself, I've found it incredibly inspiring to see the way local communities have come together to make technology real, accessible and fun for children. I can't wait to see what the next generation of graduates do as they develop their skills and go wherever their imagination takes them.