5 things I've learned as the accidental founder of an NGO for Ukrainian refugees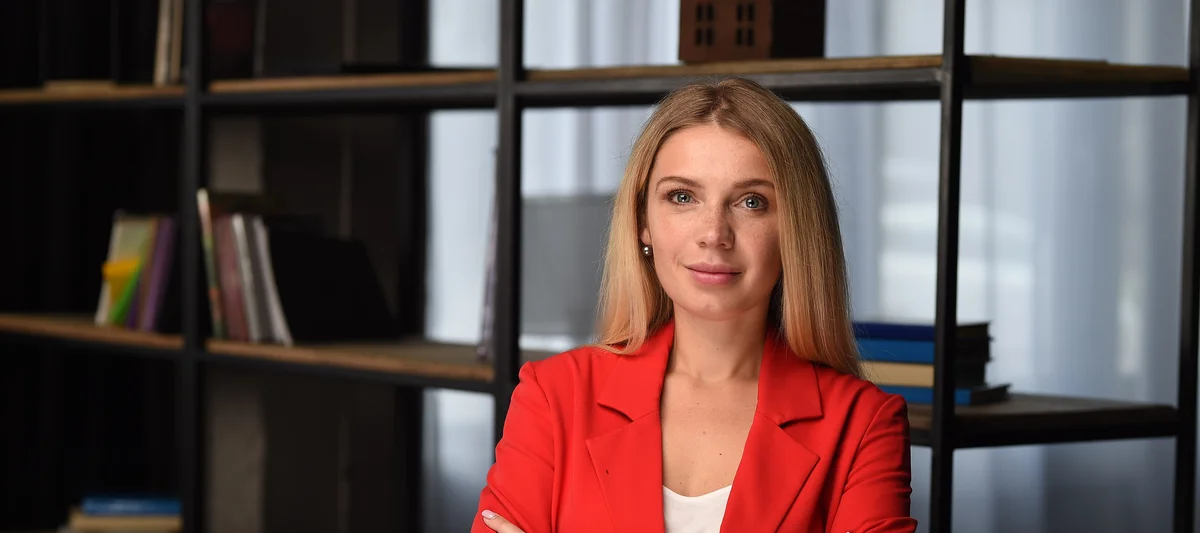 In February 2022, Googler Nina Levchuk, 35, somewhat accidentally became the founder of leading NGO, "United for Ukraine", after compiling and sharing information for Ukrainian refugees on housing, legal aid and psychological support and advice. The United for Ukraine platform has since received funding and support from the International Rescue Committee and a team of Google.org Fellows — and has helped over 5 million people to find crucial information and provided over 300,000 refugees with housing, legal aid, psychological and educational support.
Today, on World Refugee Day, Nina, herself originally from Ukraine, shares what she's learned.
1. A shared mission is key.
On February 24, 2022, I woke up to a phone call that would change my life. My mum, her voice shaking, shared the news: Russia had just invaded Ukraine. Four days later she crossed the border into Poland, having driven with her goddaughters from Kyiv. When they arrived, there was very little information or official guidance. Established aid organizations and the government were still in shock, struggling to respond as quickly as needed. Back at home in Berlin, a group text group was started to share all the information we could find. Within 24 hours, the group had over 100 members. Less than a week later, we launched United for Ukraine.
Many of those involved in creating United for Ukraine had barely met before building the platform, but our diverse backgrounds and expertise meant we could collaborate to help people access the support and information they desperately needed. We didn't need to know each other well; our shared mission helped us get through late nights, the pressure and the trauma. It's taken us a year to find time for conventional team-building exercises, but our shared mission has kept us working in lockstep.
2. Tech has an essential role in crisis response.
The war in Ukraine has created a refugee crisis. For those fleeing their home, access to authoritative information is key. Fortunately, most people now carry a smartphone. This war has seen numerous technological solutions spring up in recognition of that, addressing the needs of impacted groups at a faster pace, and with more agility and accessibility than traditional solutions. These technological solutions work best when partnered with the expertise of an aid agency, so that it is truly addressing the needs of people impacted.
3. Be open to new models of collaboration.
The war has changed the traditional approach for emergency responses — with increasing collaboration between the public, private and third sectors. For us, that has been a lifeline — helping us better our platform, and providing many of our vital services.
In March 2022, we became part of the International Rescue Committee's Signpost project, helping us get accurate, accessible and timely information to people in crisis. The partnership gave us essential financial support and expert knowledge of crisis response. And through the IRC, we were given 15 Google.org Fellows, who worked full-time pro bono for six months to help us expand United for Ukraine, improve our platform and cope with increasingly higher demand: providing more users with access to essential aid services. Other groups, including Airbnb, responded to our call for urgent, safe housing for displaced people, while numerous legal and mental health companies have provided us pro-bono legal aid and psychological support.
4. Be ready to pivot.
Refugees' needs change over time, from medical care and housing, to psychological, career and educational support. We've learned it's best not to guess people's needs, but to ask, and spend time with people along all stages of their experience. As we've expanded, we've been able to hire Ukrainian refugees to run our phone service, turning them from service users to service providers. Their experience has been invaluable, not only in ensuring that we are speaking directly to displaced people to understand what they need, but also in providing their own insights.
5. Look after yourself.
In the early days, we spent a lot of time at the Ukrainian border, meeting refugees as they arrived. The stories we heard — from human trafficking to losing a loved one — were heartbreaking. Very few people in our group had experience of working next to a war zone or with traumatized people. To help us process and understand what we were witnessing, the International Rescue Committee organized a group session with a psychologist. I've continued to see a psychologist whenever things become too much, and practice yoga and meditation every day to look after my mental health.
The war has broken my heart every day for the past year. But United for Ukraine has given me purpose. I'm so grateful to have the platform and the support of so many organizations that have helped us to help so many others at such a hard time in their lives.