Bring developers together for Hash Code 2017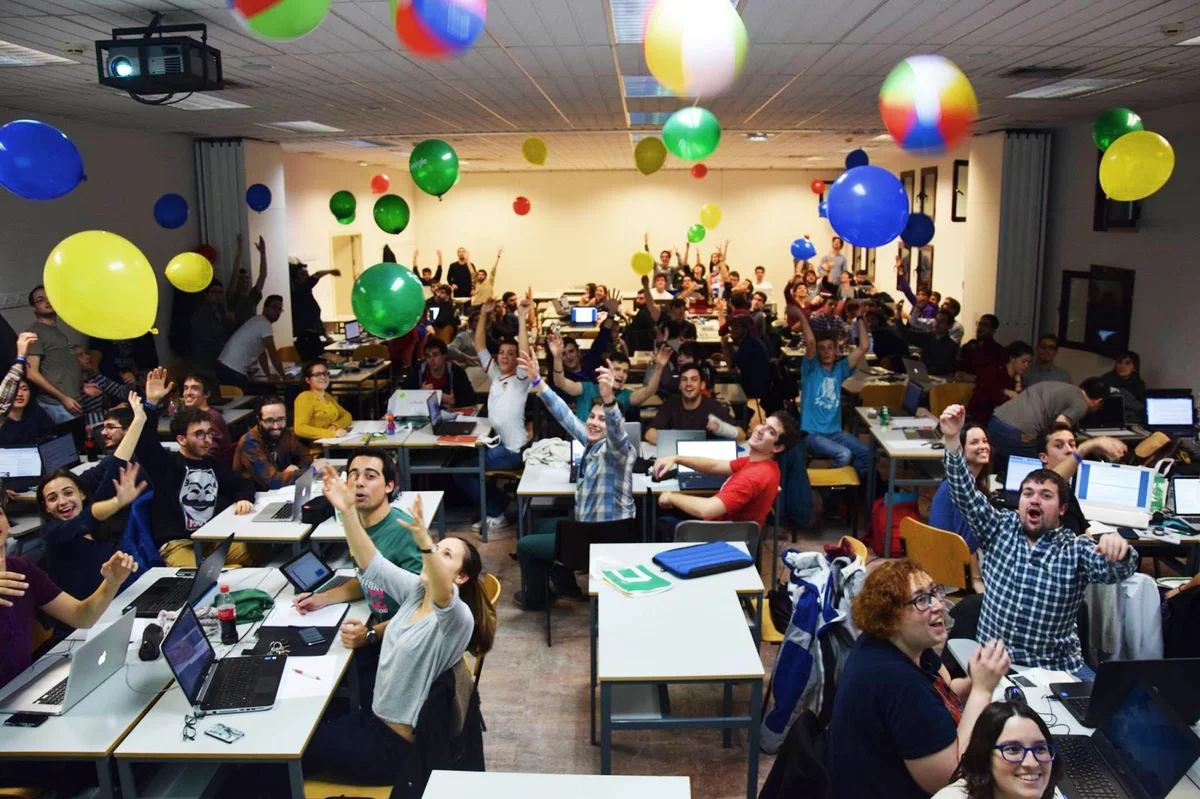 Have you ever wondered what it's like to be an engineer at Google?
Now's your chance to satisfy your curiosity by volunteering to host a Hash Code hub at your university, office or any local co-working space. Hash Code, a team-based programming competition, tasks university students and professionals across Europe, the Middle East and Africa with solving a real Google engineering problem. And we're looking for developers to help bring the excitement to their own communities in February 2017. Are you up for the challenge?
Last year, 17,000 students and professionals from more than 90 countries teamed up to optimize drone delivery schedules for Hash Code's Online Qualification Round. While teams can compete from wherever they'd like to, many opted to join in from one of the 300+ hubs organized by fellow developers (where, it's safe to say, they had even more fun).
Laco Pápay organized the hub at his university in Bratislava last year (and is now a Googler based in Zurich). "Before the competition started, we had a lot of fun with set-up: decorating the room, taking pictures for the hub photo contest," he said. "When the problem was announced and people sat down to work, the fun continued. Competing against teams on a scoreboard is great, but it's even more exciting if the teams you're up against are sitting just one desk over."

The Online Qualification Round for 2017 will take place on February 23, 2017. From there, the top 50 teams will be invited to Google Paris for the Final Round on April 1.

If you think you might want to host a hub, find out more and sign up on our site. If you're not able to host but would like to compete, you can be among the first to know when registration opens in December.