Celebrating iconic British fashion on Google Arts & Culture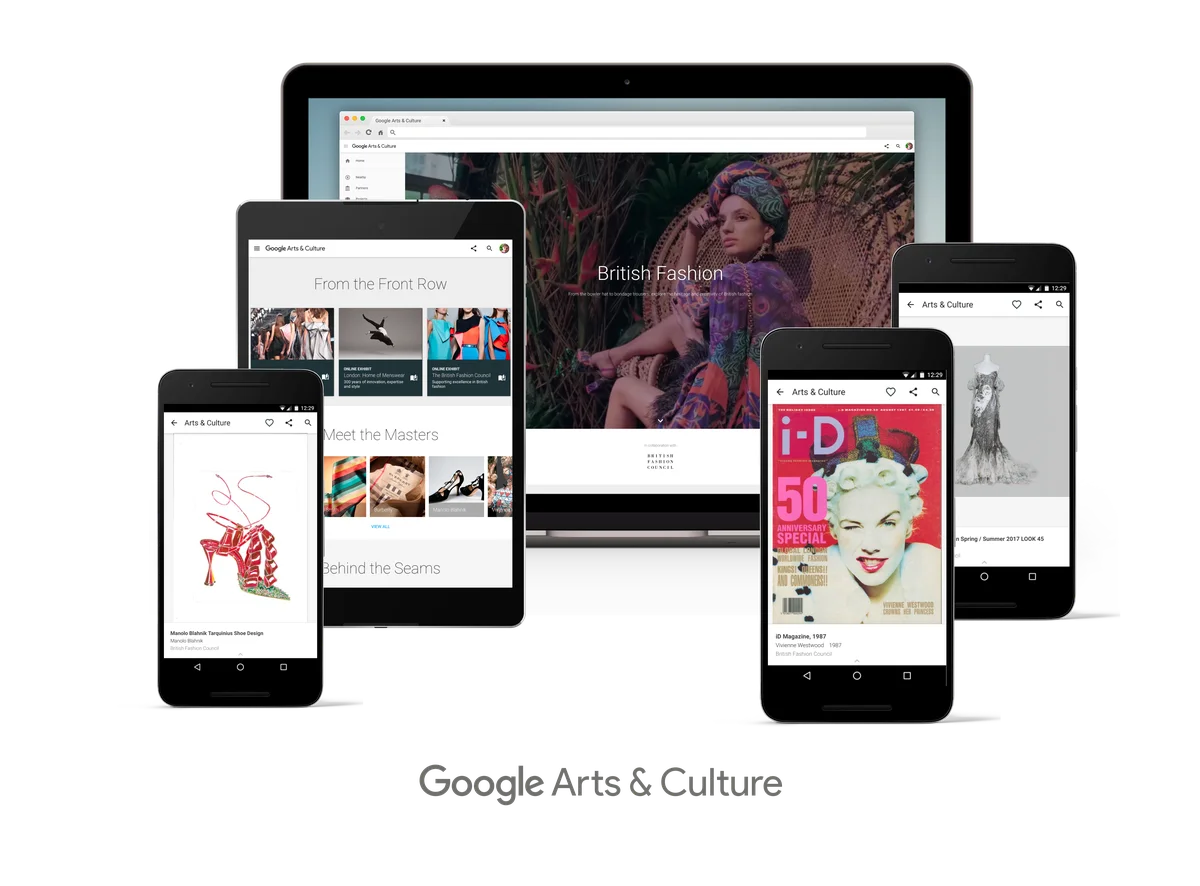 Creativity? Craftsmanship? Iconic Design? Count us in.
With our shared passion for great design, Google and the British Fashion Council are teaming up to bring to life the creativity, heritage and craftsmanship of British fashion--for anyone around the world to enjoy, for free. The project, online at g.co/britishfashion, aims to educate and inspire present and future generations of young fashion creatives, designers and students.
To celebrate its rich history and create new experiences around British fashion, the British Fashion Council has invited fashion icons - designers, makers and craftspeople, creatives, photographers, stylists and models - to come together and use advanced technologies to share their stories.
Visitors will be able to trace the history of British Fashion over the decades, and see giants of the industry - from Alexander McQueen to Vivienne Westwood - in specially curated digital experiences showcasing their stories, work and inspirations. There are over 1,500 gems to explore in over twenty-five multimedia stories and exhibits, more than one hundred and forty videos and three virtual reality experiences, all accessible from anywhere in the world, on desktop, laptop or mobile on iOS and Android.

As part of the collaboration, Sarah Mower MBE, the American Vogue Chief Critic and BFC Ambassador, has directed an immersive short film - Fashioning the Future - bringing viewers face-to-face with industry luminaries in virtual reality. Using Google Cardboard or on YouTube via a 360 video, users can be part of a conversation with supermodel Naomi Campbell, designer Anya Hindmarch, creative director Edward Enninful and Joan Burstein, founder of Browns Fashion.
More highlights of the digital collection include:

Sorting their searches by colour and chronology, visitors can also explore rich archival materials from top British fashion institutions such as i-D Magazine, trailblazing 1960s designer Mary Quant, and the milliner Stephen Jones. They will be able to get close to British Fashion's biggest characters and moments, reliving Kate Moss's first runway show at London Fashion Week and exploring profiles of the fashion industry's key players - from David Bailey to Naomi Campbell.
Users will also be able to go behind-the-scenes of top craftspeople and producers of British fashion, learning about the methods and histories of enduring symbols of British heritage. And, in anticipation of London Fashion Week Men's in January, the site will feature a 'Spotlight on Menswear' featuring content from fashion insiders such as Dylan Jones, Jim Chapman and Nick Knight.
To mark the launch of the project, Britain's Paul Smith has designed a special-edition Google Cardboard and created an online experience around five objects that represent his creative vision and brand.

The online exhibition opens today at g.co/britishfashion and is available for free online and through the new Google Arts & Culture mobile app on iOS and Android. You can watch all the 360 degree videos on YouTube.