Celebrating World Tourism Day and a bright travel future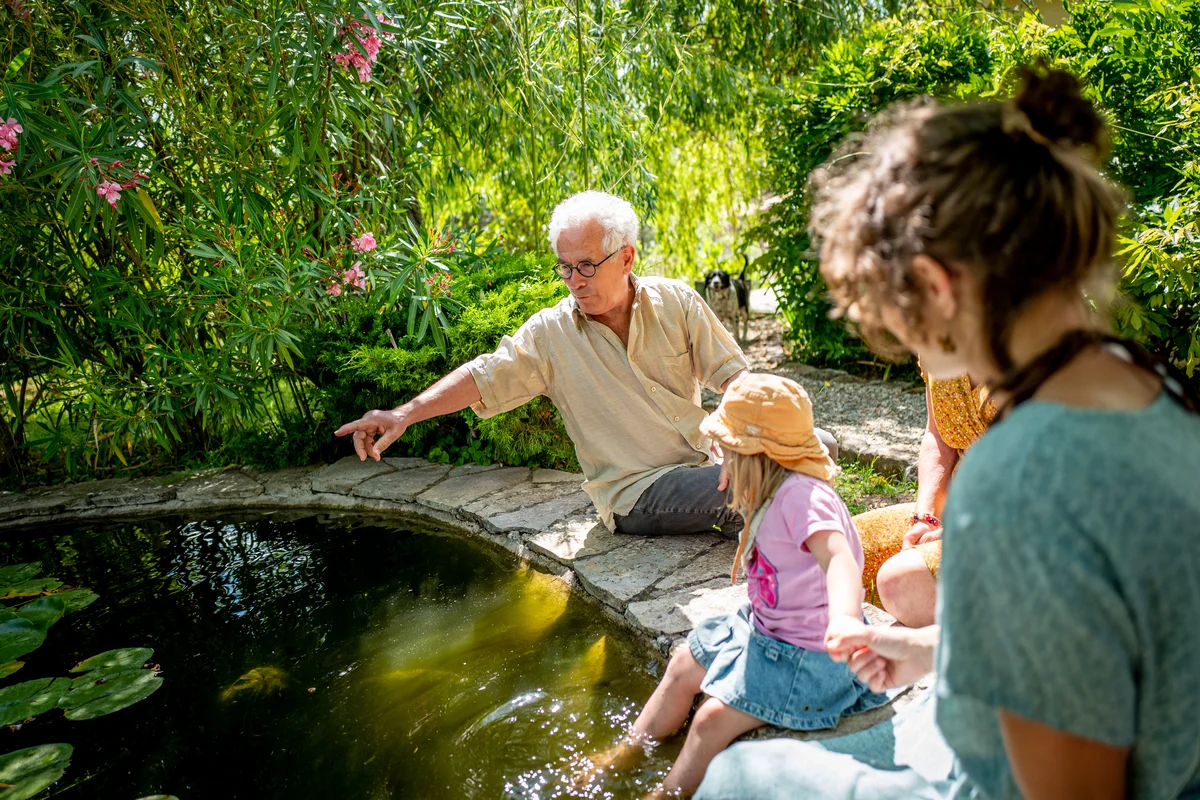 Over the summer, I finally reunited with my family in France after almost two years. I live in another country, and traveling to see them has always been fairly easy. But when borders closed during the pandemic, visiting my family was no longer possible. In that moment, I realized just how essential traveling is — not only to my own life, but to the entire human experience. Travel supports everything from business opportunities to stronger bonds in families that live apart. Not being able to see my children made being far from them more unbearable — and it helped me appreciate the travel industry more than ever before. 
On September 27, we celebrate World Tourism Day, and how travel helps us recharge and build meaningful connections with people around the world. And after a year of mostly social isolation, people are especially eager to take a trip. As research from Google and Kantar shows, a leading motivator for booking travel this year is visiting friends and family. Other major reasons include getting away and "treating oneself," and disconnecting from screens and the "everyday, at-home" life. 
As vaccination campaigns have advanced and countries are reopening, we've seen increased optimism and readiness to make up for lost time and travel. Since the beginning of the year, the top-searched European tourist destinations on Google Maps are the Eiffel Tower (France), Sagrada Família (Spain), Louvre Museum (France), Europa-Park (Germany) and Colosseum (Italy).
While the pandemic has hit the travel industry particularly hard, there are hopeful signs that travel businesses are slowly but surely getting back on their feet. According to new research from ForwardKeys, international flights to European destinations in July and August reached 39.9% of pre-pandemic levels — a 13.3% increase from last year. 
This is good news for the travel sector, which had to adapt to ever-changing COVID restrictions and border closings in the last year. For many travel businesses, technology and data insights have become lifelines to understand the shifts in travel demand and better connect with potential visitors online. Throughout the pandemic, Grow with Google has continued to provide digital skills trainings for small and medium travel businesses in the region so they can use online tools to attract new guests and grow their business.
Les Courtines, a charming gîte (a French cottage) with breathtaking views of the Larzac Mountains in France, participated in one of these digital skills programs. Marc and Corinne Levitte opened the cottage after their retirement in 2018 as a serene getaway for visitors eager to spend time in nature and away from the bustle of city life. Even though Marc didn't have much experience with technology, our French Grow with Google program — Google Ateliers Numériques — helped him optimize their Google My Business listing to make their website more visible. The effort paid off, and the cottage was completely booked for the summer season. 
Earlier this year, we launched free hotel booking links to give hotels and travel companies a free way to reach potential customers. So far, these free hotel booking links have led to increased engagement across both small and large travel partners. For example, hotels working with the Greek booking engine WebHotelier saw more than $4.7M in additional revenue from free booking links this summer. Travel Insights with Google is a zero-cost website for tourist destinations that features Destination Insights, real-time local data on how tourism demand is changing. Another tool, Hotel Insights, shows where interest for hotels and the region is highest. These resources have been useful for tourist organizations around the region.
As more people want to travel sustainably and look for eco-friendly services, we also recently announced that we're making it easier to find planet-friendly options when traveling. Now, you can find information about a hotel's sustainability measures when you use our hotel search tool on google.com/travel. Eco-hotels like Scandic hotels Hamburg in Germany can now share more about their sustainable practices. 
On this World Tourism Day, we remain optimistic that the travel and tourism industry will re-emerge stronger and more sustainable. And if you're inspired to plan your next trip, check out Italy's capital of culture, Dubai's heritage and the explorer's paradise of South Africa on Google Arts & Culture.