More ways to drive sustainably and save money with Google Maps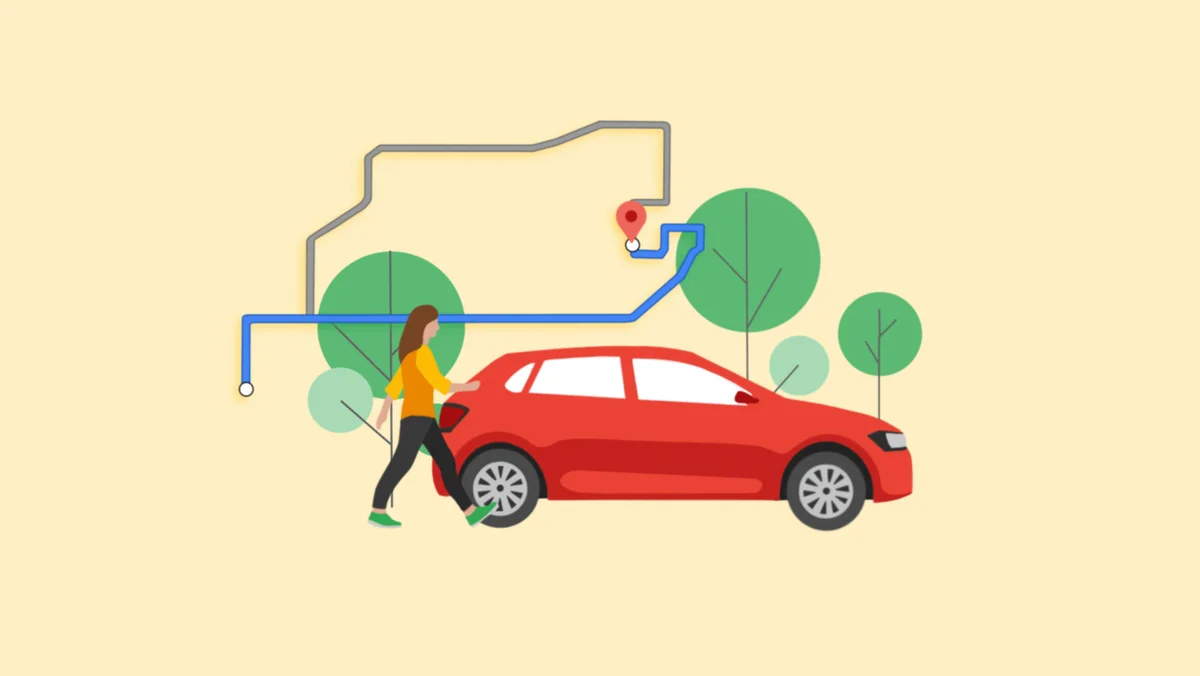 Update, June 20, 2023: In places where eco-friendly routing is available, people can access the feature in the Google Maps app and in cars with Google built-in.
---
Original post, September 7, 2022: Imagine you're planning a day trip from your home in Athlone, Ireland over to Limerick – over an hour and a half journey. To decide how to get there, you open Google Maps — which offers multiple navigation options including walking, cycling and public transit directions. Given the length of the trip, it makes the most sense to drive, and you immediately search for the fastest route.
But what if there were other options: A route that would take nine minutes more, but would save nearly 30% of your expected fuel consumption?
Now rolling out: Eco-friendly routing across Europe
This is now possible thanks to eco-friendly routing in Google Maps, which starts rolling out in nearly 40 countries across Europe today. With eco-friendly routing, you can choose a route that's optimized for lower fuel consumption, which helps you save money on fuel and reduce carbon emissions — something that's top of mind for many Europeans. And this is a real concern - according to Statista's 2022 report, road transportation is the largest source of carbon emissions throughout Europe.
Now, in addition to showing the fastest route, Google Maps will also display the one that's most fuel efficient, if it doesn't happen to also be the fastest. With just a few taps, you can see the relative fuel savings and time difference between the two routes and choose the one that works best for you. Always want to choose the fastest route, no matter what? That's okay too — simply adjust your preferences in Settings.
Eco-friendly routing is making an impact around the world. Since launching in the U.S. and Canada, it's already estimated to have helped remove more than half a million metric tons of carbon emissions — equivalent to taking 100,000 fuel-based cars off the road. We also recently rolled out the feature in Germany.
With eco-friendly routing, Google Maps will show you both the fastest route and the one that's most fuel-efficient — so you can choose whichever one works best for you.
Get the most fuel-efficient route based on engine type
The most fuel-efficient route will vary based on what type of engine you have. For example, diesel engines are usually more efficient at higher speeds than petrol or gas engines, while hybrid and electric vehicles perform better in stop-and-go traffic. That's why, in the coming weeks, we'll make it possible for drivers using eco-friendly routing in Europe, the U.S. and Canada to select their engine type — petrol or gas, diesel, hybrid or electric vehicle (EV) — in order to get the best route and most accurate fuel or energy efficiency estimates.
This technology is made possible thanks to insights from the U.S. Department of Energy's National Renewable Energy Laboratory (NREL) and data from the European Environment Agency. By pairing this information with Google Maps driving trends, we were able to develop advanced machine learning models trained on the most popular engine types in a given region.
In the coming weeks, we'll make it possible for drivers using eco-friendly routing in Europe, the U.S. and Canada to select their car type — petrol or gas, diesel, hybrid or electric vehicle (EV).
Helping you make sustainable choices with Google Maps and beyond
Whether you're staying local or traveling, Google can help you get where you need to go more sustainably with a few helpful tips:
It's electric! If you have an electric vehicle, just search for "EV charging station" on Google Maps to see charging stations nearby, along with helpful details, like port types and charging speeds. And for some stations, you can even see if a charger is available right now, helping you avoid the wait and save valuable time.
Swap four wheels for two. Often, the most sustainable choice doesn't involve a car at all, and Google Maps can help you with alternate ways to get around. We recently announced more cycling route information, including a more detailed breakdown of your route and whether you'll encounter heavy car traffic, stairs or steep hills on the way. And you can find nearby bike and scooter shares in over 500 cities around the world including Barcelona, Berlin, London, Paris, and Rome.
Walking the walk. Google Maps offers turn-by-turn directions for pedestrians. To ensure you're not walking the wrong way, Live View uses augmented reality to display arrows and directions clearly overlaid on the map. Plus, you can preview your walking route with Street View.
Navigate public transport with ease. By tapping on the transit icon in Directions, you get directions to your destination by bus, train, subway and even ferry. When available, you can see real time arrival and departure times, transfers, and service delays. And Google Maps gives you all the information you need to be prepared, like how crowded your ride will be, what the temperature is like, and if there are wheelchair-accessible routes available.
Sleep more sustainably. Google Search helps you find hotels that have made significant commitments to green practices. Hotels that are certified for meeting high standards of sustainability from certain independent organizations, like Green Key or EarthCheck, will have an eco-certified badge next to their name. This helps you understand their eco-friendly practices, from waste reduction to energy efficiency to water conservation measures.
All this is part of our commitment to empower 1 billion people through Google products by the end of the year - by making the sustainable choice an easier choice.