Google and news in the UK: The facts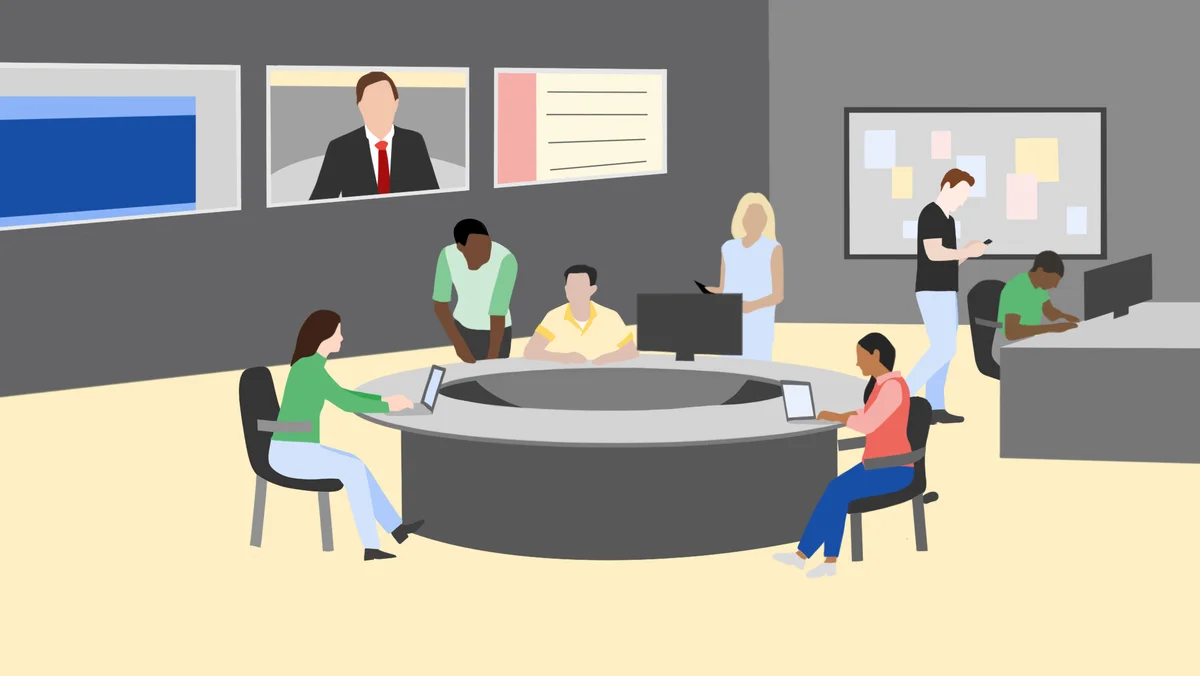 Recent events have reminded us of the role that journalists play in helping us understand important topics as they unfold. The UK has a long history of great journalism, which has enriched our society, economy and democracy.
When people use Google Search to look for information about what's happening in the world around them, they want links to reliable news sources. Likewise, publishers want to reach and inform more readers, helping everyone make sense of events. This has real benefits for publishers. In fact, the overall value of web traffic is estimated to be worth more than £500 million a year to news publishers in the UK.
Beyond this simple value proposition, we invest heavily in news – making us one of the UK's biggest financial supporters of journalism. For instance, at the beginning of last year, we brought Google News Showcase to the UK, which licenses content from more than 200 UK news publications.
Sharing some facts about how we work with UK publishers
Publishers choose if and how links to their articles appear on Google
Like other types of web pages that appear on Google Search, we provide links to news content. News publishers remain in full control over whether or not links to their web pages are included in Search and how much of a preview of their articles we show. Most decide to be included because it helps readers find their stories. Each month, people click through from Google Search and Google News results to publishers' websites more than 24 billion times around the world. This traffic helps publishers increase their readership, build trust with readers and earn money through advertising and subscriptions.
Google does not make significant revenue from news-related searches
In 2020, news-related queries accounted for under 2% percent of total queries on Google Search in the UK. And we don't run ads on Google News or the news results tab on Google Search. Nearly all of the ads people see on Google are on searches with commercial intent like "toasters," or "electrician," rather than from news-seeking queries.
Publishers that use our ad products keep the vast majority of the revenues
Many of the top news companies around the world use Google Ad Manager to manage their digital advertising business and on average they keep over 95% of the digital advertising revenue generated on their sites with this tool. Between 2018 and 2020, we paid out over £245m to the top five UK news publisher partners alone in our ad network.
Google invests in products and programmes to help publishers make money online
Almost half of the overall decline of newspaper revenue has come from the loss of newspaper classifieds to specialist online players like Rightmove or Motors.co.uk. Yet innovative publishers are evolving, turning to new ways for distribution, analytics, advertising and subscriptions and the majority of publishers are optimistic about the growth of digital revenues. Google is providing support through products, programmes and funding, like investing £18m in training, partnerships and programming with news organisations in the UK.
We support new rules
Beyond our existing support for journalism, we have been engaging closely with the UK government and regulatory authorities over many months as they consider how to ensure a strong future for news and enable innovation. We support thoughtful regulation.
Addressing speculation on the value we gain from links to news
A few days ago, we saw new speculation about the value Google gains by providing links to news publishers on Google Search. However, this latest paper chose not to include any mention of the vast value that news publishers gain from reaching readers through our platform – leaving out half of the story.
Even setting this aside, the paper essentially alleges that links to news content are of vital importance to Google, and that their loss would have devastating consequences. In the framework of the paper (which is something of a black box), it is claimed that the quality contributed by these links enables Google to carry something like half of its ads. This is not just wholly implausible – it also flies in the face of the facts. In reality, Google does not make significant revenue from news-related searches. As we said earlier, in 2020, news-related queries accounted for under 2% percent of total queries on Google Search in the UK and we don't show ads on the vast majority of searches.
The paper also features some fanciful estimations on the value of the "data" derived from the integration of links to news results in Search for Google's revenues from YouTube and its ad tech products. Yet its calculation relies on something else – the impact on publisher revenues from the removal of third party cookies on non-Google sites. Confused? So are we.
Ultimately, both publishers and readers gain real value from the presence of links to news sources on Google Search. We must all work together to ensure that people have access to authoritative information online and we will continue to work with the government, publishers, journalists and readers on public policies that further strengthen journalism.