Helping Europeans succeed: Google's impact in Europe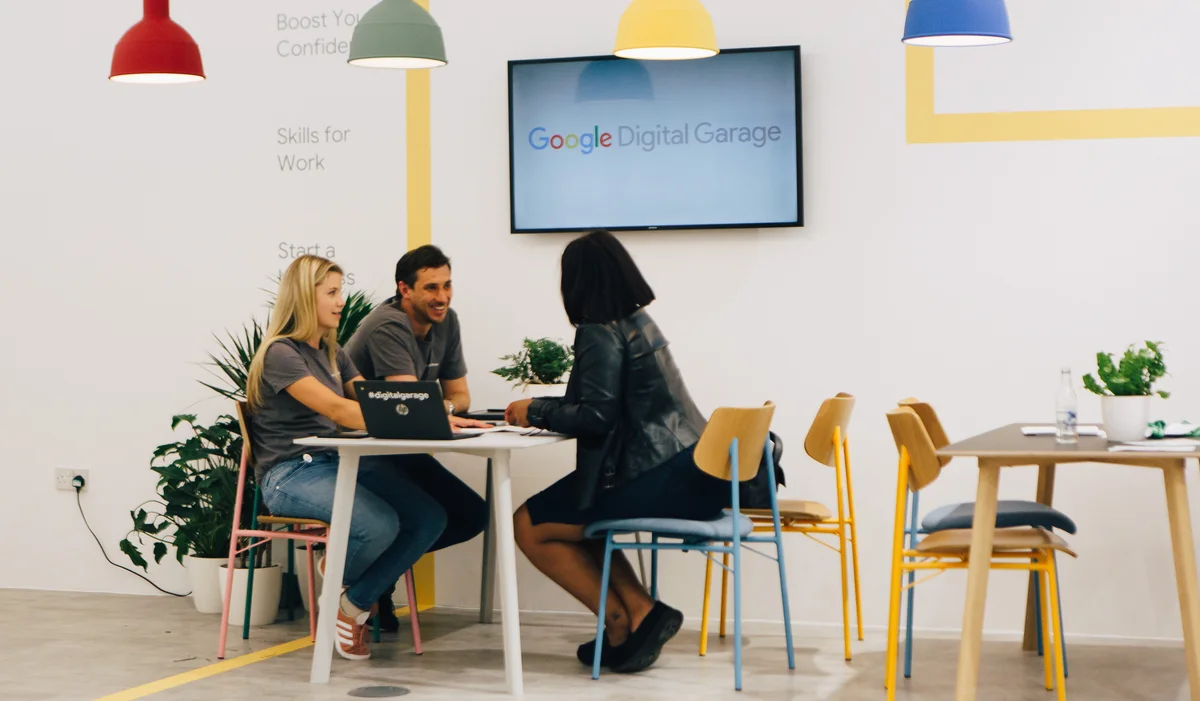 Europe's economy continues to grow, helped in part by the growing digital economy which creates jobs, increases productivity and business opportunities. Yet technology is also changing the way we access information and the way we work. That's why Google partners with governments, industry, educators and others to provide the right tools and training to make sure everyone can benefit—people can learn new skills if their jobs are changing because of automation and businesses can access products and training to help them grow and compete at home and abroad. Take Borja Piedra, who went from being unemployed to starting a business selling tropical fruit grown in Granada, Spain. Or Rokka, a small village in Greece that used technology to create a festival, bringing people back to celebrate year after year.
A new report we commissioned from an independent consultancy estimates that Google's consumer products create €420 billion a year in value for Europeans who use tools like Google Search to access and analyse relevant information, be more productive and learn new skills. 72% of the people surveyed use Google Maps to find local businesses and 87% say they are more likely to look something up when they are unsure than before search engines existed. European workers are also more productive, with 2,800 million hours a year saved by using Google Search and Apps. The findings are based on market data and a poll of over 28,000 individuals and 6,000 businesses from across Europe.

Google's tools also help businesses grow faster, export to other markets and be more productive, creating an estimated €177 billion in economic activity in 2019 for businesses, developers, creators and publishers right across Europe. More specifically, 72 percent of exporters agreed that online search and online advertising have made it significantly easier to find international customers, helping them to grow. Google data also shows that, on average, businesses receive €8 back in profit for every €1 they spend on Google Ads, ensuring their investments are efficient. Small businesses represent 99 percent of all businesses in Europe, and have created 85 percent of new jobs in the past five years—helping them grow faster and more efficiently boosts the whole economy.

However, starting any business is risky. According to European figures, only 3 percent of startups make it past the critical early years or expand outside of their own country, so it's crucial that industry and governments create the right conditions for European businesses to succeed. That includes helping businesses take advantage of new technology like AI and equipping people with the skills they need to succeed in the future workforce, which range from technology design and programming to critical thinking and emotional intelligence. To play our part, we're rolling out our machine learning checkup tool across 11 European countries which helps businesses understand the applications of AI for them and practical ways to implement changes. 
We're also providing future skills training for millions of people and providing entrepreneurs with opportunities to create new types of businesses. One of these new areas is Android which is estimated to support €11.7 billion in revenue for developers and over 1.4 million jobs in Europe, such as Denmark's Too Good to Go, a marketplace for restaurants and supermarkets to sell their surplus food for a cheaper price.

There are still barriers that prevent everyone from accessing these opportunities—you may not have the resources, time or support to learn about new skills or technologies. Governments, industry, educators and communities must work together to ensure that people and businesses across Europe are able to grow, innovate and succeed in the future economy. At Google we'll continue to invest in products and partnerships to be a helpful partner in Europe's future success.