Helping Ukrainian teachers keep teaching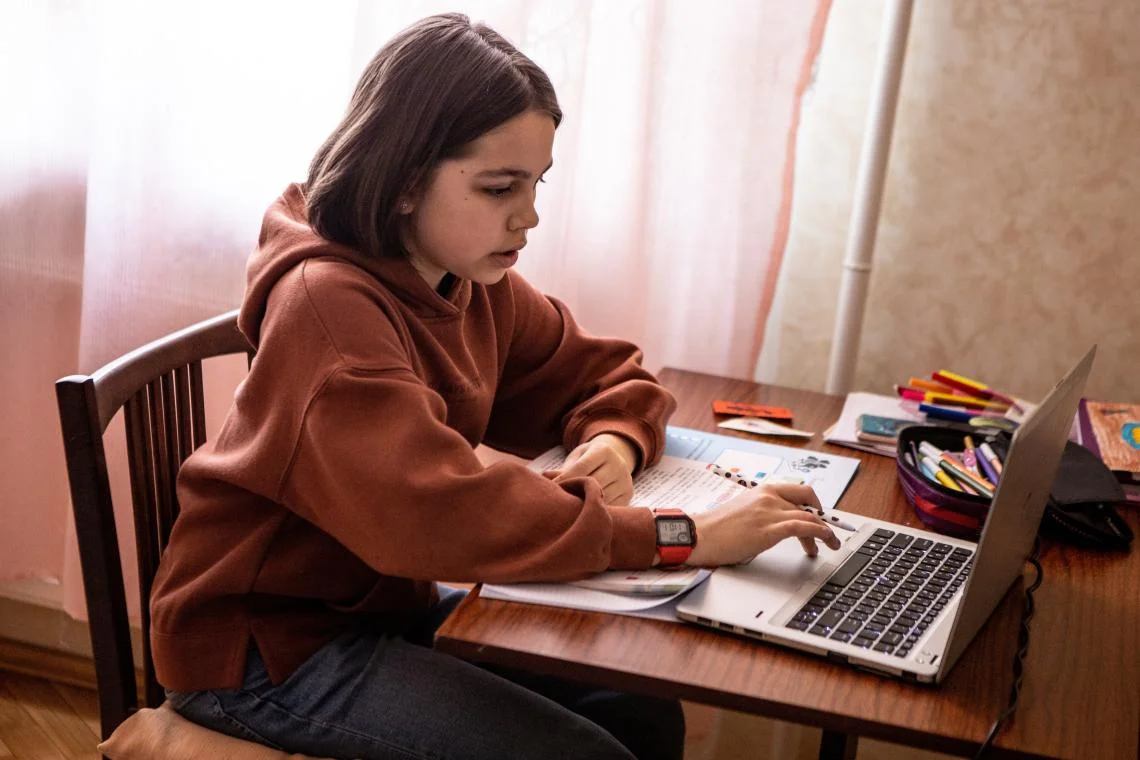 The Russian invasion of Ukraine is a tragedy, not just for now but for generations to come. As the international community response evolves, we've continued to look for ways to help, whether by supporting the humanitarian effort, providing timely, trusted information and promoting cybersecurity.
With millions of people forced to leave their homes, and thousands of schools affected by bombings and shelling, the Ukrainian Ministry of Education and Science predict more than 3.7 million students are learning remotely.
Providing Chromebooks to schools
For Ukraine's teachers, creating and delivering content to their students has become increasingly difficult with the move to distance learning. To help teachers keep teaching, Google is working with the Ukrainian Ministry of Education and Science, UNESCO, and partners from around the world to provide hardware, software, content and training.
To help education continue for both remaining and displaced students, Google is giving 43,000 Chromebooks to Ukrainian teachers - helping them to connect with their students, wherever they are now based.
To ensure those devices make the best possible impact, Google is partnering with local organisations to train around 50,000 teachers - and providing our Chrome Education Upgrade so that schools can set-up and manage devices remotely. Through a series of workshops and online material, educators will learn how to get the best use out of their devices, and the suite of Google Workspace for Education tools we're providing.
Google for Education will also continue to update resources such as Teach From Anywhere, a central hub of information, tips, training and tools, that was developed during the pandemic.
In the coming weeks, we're expanding youtube.com/learning to include the Ukrainian language so that Ukrainian students aged 13-17 can discover content that supports their curriculum - wherever they are. This will include a range of subjects, aligned to the national curriculum, from Ukrainian Literature and Language studies, to Physics, Biology, Chemistry, Mathematics, and more.
Supporting universities and their students
Of course, university students have been impacted by the war in Ukraine too - with many now unable to attend their classes in person or in real-time. To help support them to continue their education, we have made several of our premium Google Workspace for Education features available to Ukrainian universities free of cost until the end of the year. That will allow universities to host larger meetings for up to 250 participants, as well as to record them directly in Drive.
Continuing to help Ukrainian refugees and students
Google will continue to search for ways it can partner with Ukraine's Ministry of Education and Science, and those of bordering countries, to help those impacted by the war in Ukraine - including supporting the millions of school-age refugees to access education in this difficult and trying time.