Looking to the next 75 years of the NHS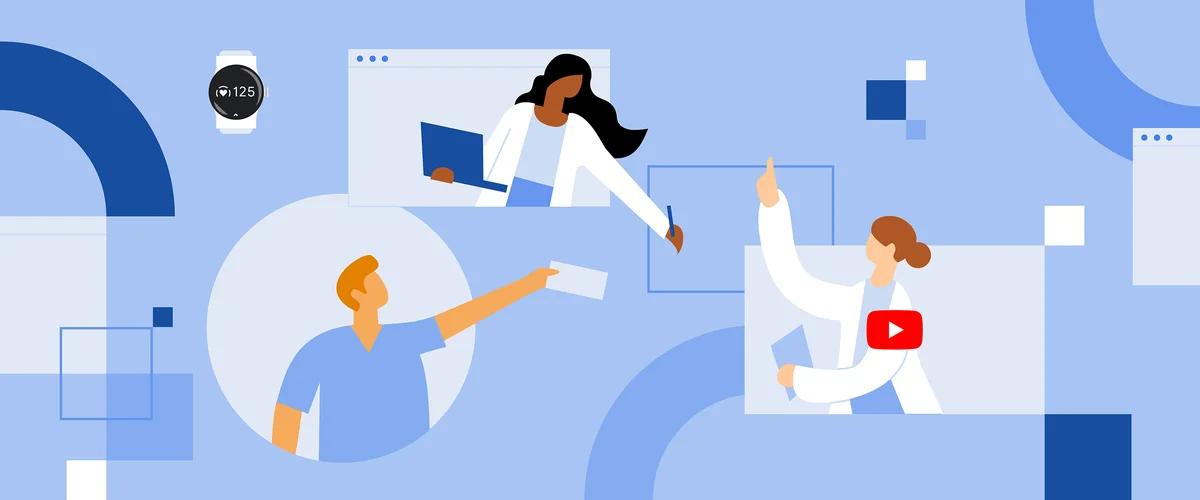 Today marks the 75th birthday of the NHS. In 1948, the founders could not have envisioned the advances that have been made or the scale of the service, now treating 1.6 million people per day, alongside being the seventh-largest employer in the world.
Google has partnered with the NHS for a number of years and as the NHS celebrates this momentous anniversary, we look forward to deepening those partnerships in the years and decades to come.
Our recent report, in partnership with the NHS Confederation and Ipsos, showed that technology will play a much greater role as we move into the next 75 years. People want to use technology to interact with the health system, to access health information and to keep themselves well; but they lack the confidence and the tools to do so.
Search and Health Condition Knowledge Panels
At Google, we're committed to supporting individuals to have the tools that they need, providing high quality accessible health information, wearables and mobile tools to empower them to take charge of their health.
Each day people come to Google Search looking for trustworthy information on various health conditions and symptoms. Over half of all EU citizens seek health information online before seeing a healthcare professional.
To help them access trustworthy information, our Knowledge Panels cite content from reliable sources covering hundreds of conditions from the common cold to anxiety. In the UK, Google worked closely with the NHS to expand the Health Condition Knowledge Panels citing information from the NHS on more than 200 health conditions, such as coronary artery disease, clinical depression, and more.
YouTube Health and the NHS
At YouTube Health, we collaborated with the Academy of Medical Royal Colleges and the NHS to develop a set of principles to help put NHS organisations, health charities and licensed health professionals at the core of our efforts to provide authoritative information for people. This enables these organisations and professionals to appear in our UK health features, which help viewers find credible health content.
To help fill the YouTube health content shelves with high-quality and engaging information, we've worked closely with eight NHS trusts (such as Great Ormond Street Hospital) and NHS charities, who have collectively created more than 350 videos on various health topics over the past two years. We're also working with the NHS YouTube channel, whose content has generated over 35 million views since the start of the pandemic — a clear indication of the growing importance of making trusted NHS information available to those who need it.
That's why we're also inviting applications from licensed health professionals to appear in our health features, and to join the growing community of NHS clinicians we're supporting to share their health expertise on YouTube; creators like Dr Simi Adedeji and Dr Karan Rajan, who have over 1 million subscribers each.
Progress with wearables
Wearables like Fitbit have evolved significantly, from step trackers to health companions, helping people make daily decisions like moving more, eating well, sleeping better and stressing less. This greatly impacts overall health and wellbeing, and addresses the root cause of chronic disease. A new program, Digitally Enhanced Rehabilitation in Cardiac patients (DERIC), is an example of how this evolution in technology can help support capacity and improve the way the NHS delivers cardiac rehabilitation amongst other services. By making use of Fitbit in collaboration with ConnectedLife, DERIC enables cardiac rehabilitation to be delivered 100% remotely, in the patient's own home.
In partnership with consumers, caregivers and the communities we live in, we look forward to collaborating with the NHS to deliver the next 75 years of transformative care.