The opening concert of the Elbphilharmonie Hamburg live and in 360°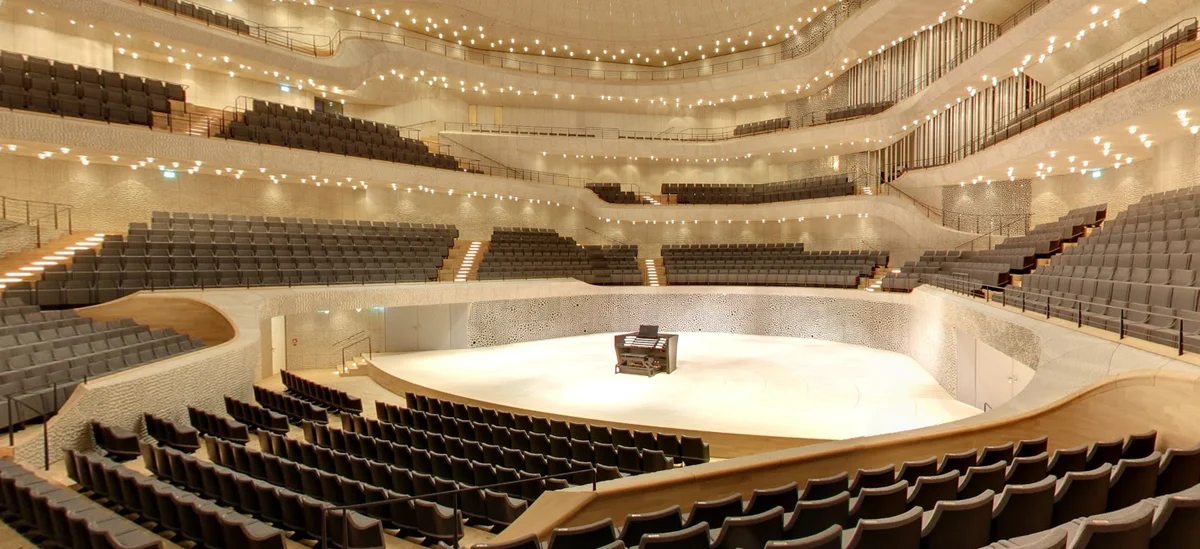 To mark Wednesday's opening of the Hamburg Elbphilharmonie concert hall, Google Arts & Culture will bring viewers a celebratory performance streamed on YouTube starting at 6:30 pm CET.  Under the direction of Thomas Hengelbrock, the NDR Elbphilharmonie orchestra will perform with top-class soloists  Philippe Jaroussky and Camilla Tilling.
In addition to the livestream the use of 360° cameras will bring the concert to life for anyone who was not able to get their hands on one of the much-sought-after tickets to the opening performance. These specialized cameras allow each and every viewer to customise their own perspective within the YouTube window in their browser. You can watch this on
YouTube
,  and for a fully immersive experience, you can put on a
Google Cardboard
headset too. We're inviting anyone in Hamburg to grab a cardboard free of charge at the visitor center of the Elbphilharmonie!
For a first glimpse of the Elbphilharmonie in 360 check out this video to see the Techno Marching Band "Meute" , talented parkour-runners and the young German string player ensemble "ensemble reflektor" explore the concert hall.
In November the Elbphilharmonie welcomed viewers inside for the first time, offering a peek into the then-unopened concert hall and the Plaza's panoramic view over the Hamburg harbour on Google Street View. Google Arts & Culture features a rich collection of photos, videos and historic documents including corresponding online exhibitions that offer a unique look into the history and architecture of Hamburg's newest landmark. The collection has been updated for opening day at g.co/elbphilharmonie or via the mobile app of Google Arts & Culture available to download on iOS and Android.

Capture of 360° material behind the scenes of Elbphilharmonie
The online exhibition "Backstage at the Elbphilharmonie " invites visitors into the rehearsal room of the NDR Elbphilharmonie Orchestra whilst another demonstrates the architectural beauty of the building through the lense of Iwan Baan. It was very important to us that we not only make the Elbphilharmonie center stage, but also its people. Elbphilharmonie Ensemble in Residence accompanies the "Ensemble Resonanz" on the way from its first artistic rehearsal the the Elbphilharmonie-Kaispeicher to its move into the smaller hall of the concert house.
We wish our partner the Elbphilharmonie Hamburg a hearty congratulations on opening day and a successful start into the musical year of 2017. And to viewers everywhere: we hope you enjoy watching the YouTube livestream of the opening concert tonight and that you explore the many stories behind Hamburg's new landmark on Google Arts & Culture.