Protecting Europe's workers: The urgent need for skills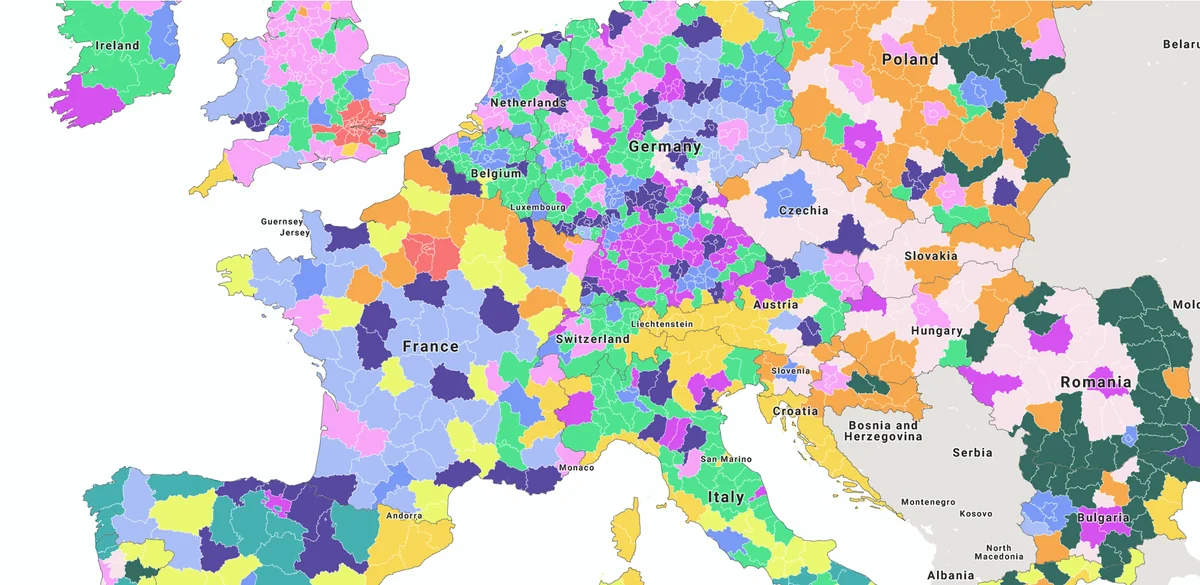 In recent years, new technologies like artificial intelligence, machine learning, and robotics have helped companies increase efficiency and productivity and become more competitive on the global stage. But with these technological advances come challenges for governments and employers: in the short term, technology can fundamentally change the way people work, and in the long term it can displace some jobs altogether. With the additional upheaval of jobs markets as a result of the pandemic, it's imperative that skills programs are targeted at those most at risk of displacement. 
Governments around the world, including the European Commission, are gearing up for these challenges and initiating programs to re-train their workforces. Over many years, Google has sought to play its part by building products that help European businesses grow and helping over seven million people all over Europe learn new digital skills. 
How will the future work?
We recently collaborated with the McKinsey Global Institute on new research looking at the impact of automation on jobs in almost 1,100 regional labor markets in Europe over the next ten years. The research estimates that, even accounting for expected job losses, Europe may still have a shortage of workers rather than a shortage of jobs in 2030. Before the COVID-19 pandemic, the research suggested that the shortfall could be as high as 6 million workers, although that may now be lower. To put it another way, automation in Europe is not the threat to jobs that some people fear.
However, these opportunities are not spread equally across Europe, and there's a clear gap between the requirements of these future jobs and the skills people currently have. Some jobs will be lost, and people will need new skills to succeed in new types of work. Alongside this, COVID-19 is also having a major impact, accelerating trends that we expected to see over a longer period of time. 
Unlike most prior research about the future of work, which was conducted at a national level, this report puts regions front and centre. Towns like Mannheim and Montpellier, or Dobrich and Douro, are more similar to each other than they are to the rest of their own countries, when it comes to the impact of automation. You can see those similarities clearly in this interactive map that we launched today. 
The map is a companion to the McKinsey Global Institute report, showing the types of jobs that will be growing and declining across Europe's diverse regions over the next ten years. It's also a clear illustration of the importance of tailoring skills and training programs to the needs and opportunities of individual European regions, sectors and communities.
What's next? 
That's certainly been our experience: we've seen that training is only successful if you open it up to everyone, and especially to those most at risk of job displacement, who too often don't have the opportunity or means to learn new skills, and may live in lower-growth regions. That's why we've developed partnerships with experts to help reach underserved groups, including working with organisations to reach trade unions and workers in the transport and logistics sector, developing programs to help women build confidence in their leadership skills, and funding nonprofits to provide critical services for underserved small businesses.
The jobs market turmoil caused by the pandemic has made reskilling even more urgent. During the first few weeks of lockdown, we saw a 300 percent increase in the number of people taking our free Grow with Google training courses. Significantly, McKinsey Global Institute conducted its research shortly before the COVID-19 crisis began, but analysis of more recent data shows a significant overlap between the jobs at risk in the next ten years and those at risk now. 
Every day, we work with European entrepreneurs and businesses to help them grow. Since the beginning of the pandemic, we've increased our support by providing funding, tools and programs to help workers and businesses recover faster from the crisis, and help people stay safe, informed and connected. Along with increasing private investment from companies like ours, we call on governments to create the right environments to help citizens learn the skills that are required for the jobs of the future. It's up to all of us—governments, companies and citizens—to make sure all European regions thrive and the benefits of automation reach everyone.
============
Below are some of the key findings from the research and you can read McKinsey's full report here.
Reskilling is paramount  
More than 90 million workers may need to develop significant new skills within their current roles, while up to 21 million may have to leave declining occupations.
Automation will affect sectors and occupations differently, with office work, manufacturing, agriculture and construction presenting some of the highest displacement rates. 
Europe may still have a shortage of workers rather than a shortage of jobs in 2030, with growth predicted in healthcare, STEM-related sectors and creative and arts industries. So while tech aptitude is an asset, it's not everything: Europeans will spend 30 percent more time doing work related to social and emotional skills. 
The impact on labour markets will vary across countries and regions 
Our research revealed 13 types of regional clusters across Europe. From superstar hubs that drive change and attract worldwide talent to regions supported by public investment, these profiles reveal the continent in a new light. 
High-tech jobs will be a major growth area: jobs in science and engineering will grow by 40 percent in megacities like London and Paris, 35 percent in superstar hubs like Geneva and Stockholm, and 30 percent in service-based economies like Manchester and Budapest. 
Even before the crisis, remote work has grown steadily since 2007: around 19 percent of German and 14 percent of French workers sometimes or usually work from home. However, this growth has been concentrated in urban areas, and not in the declining regions that don't have enough jobs.
Read the full report on McKinsey's site here and visit our interactive map. Google wants to play its part to accelerate Europe's economic recovery through our technology, tools and training and help all Europeans benefit from long term technological advances.