Supporting the vital work of European safety organizations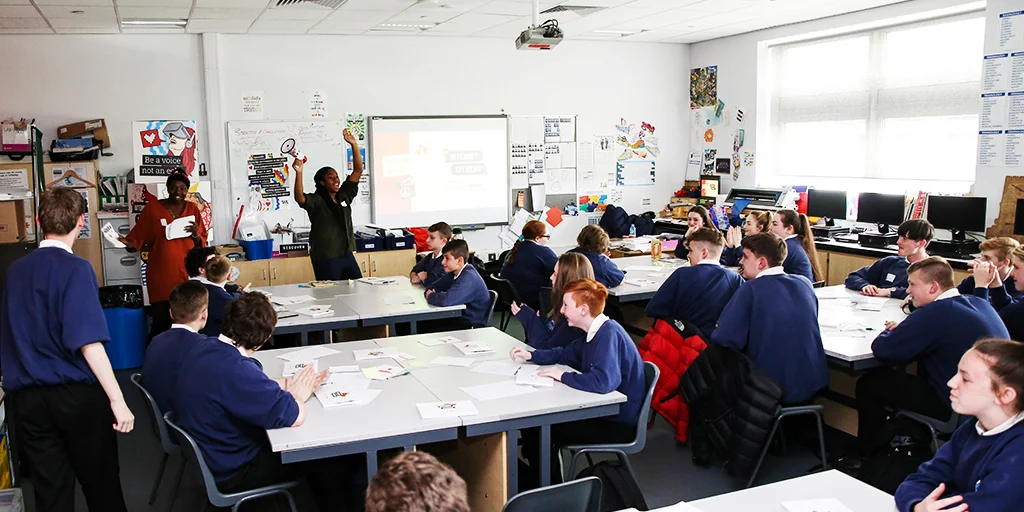 All of us have a responsibility to help keep people safe online. At Google that means doing all we can to make our products safe and combat abuse of our platforms. It also means thinking beyond just our corner of the internet and supporting the work of others in Europe.
That's why we're launching a €10 million European grant fund—the Google.org Impact Challenge on Safety—to support nonprofits, universities, academic research institutions, for-profit social enterprises and other expert organisations across Europe working on safety issues. These organizations might be focused on tackling hate and extremism in their communities, or helping young people stay safe online. They're working on topics that don't necessarily start when you open a laptop or end when you close one, but where technology can still play a role.

Through a long partnership with the Institute for Strategic Dialogue (ISD), we've already started on this work. It's crucial for us to support and partner with safety experts on the ground who are working to foster a safer online experience. These organizations might need funding to develop new ways to use technology to solve age-old problems. Other groups might need more resources to help deal with areas where technology has added a new dimension to an existing topic, like education. In both cases, we'll open up access to funding and scope volunteer opportunities for Googlers to support expert organizations across Europe.

Learning from experts is key to our ongoing work to make our own products safer and help people enjoy all the web has to offer, safely and with confidence. Our partnership with ISD and our Google.org Innovation Fund in the U.K. led to the creation of new programs and technologies designed to keep people safer on and offline, and build empathy and tolerance. Take KO Racism by Limehouse Boxing Academy, which runs boxing workshops with a twist: each session includes an open discussion about racism and prejudice supplemented with impactful videos. Or Virtual Inclusion by The Open University, which uses virtual reality to immerse the viewer in a day in the life of a socially-discriminated young person, and ultimately builds trust and empathy. We've seen real impact with this fund and partnership on a U.K. level and now we want to achieve even more at the European level. Already our existing partnerships with expert safety organizations in Europe mean we've been able to train well over 1 million young people through our Be Internet Awesome and Be Internet Citizens safety programs in 2018.

So now, we'll offer grants of up to €1,000,000 to selected applicants from across Europe, and we'll consider both online and offline projects. We'll be running events and workshops from May onwards in countries around Europe to engage with organizations and support their application processes. Applications are now open and grant applications will be reviewed by an expert board of European safety experts and thought-leaders, including Helle Thorning Schmidt, outgoing Save the Children CEO; Renske van der Veer, director of the Netherlands' International Centre for Counter Terrorism; and Thomas Krüger, President of Germany's Federal Agency for Civic Education. We understand our responsibility to drive a free, open and safer internet and we're honored to support this important work to make meaningful progress together.