Towards a future of work that works for everyone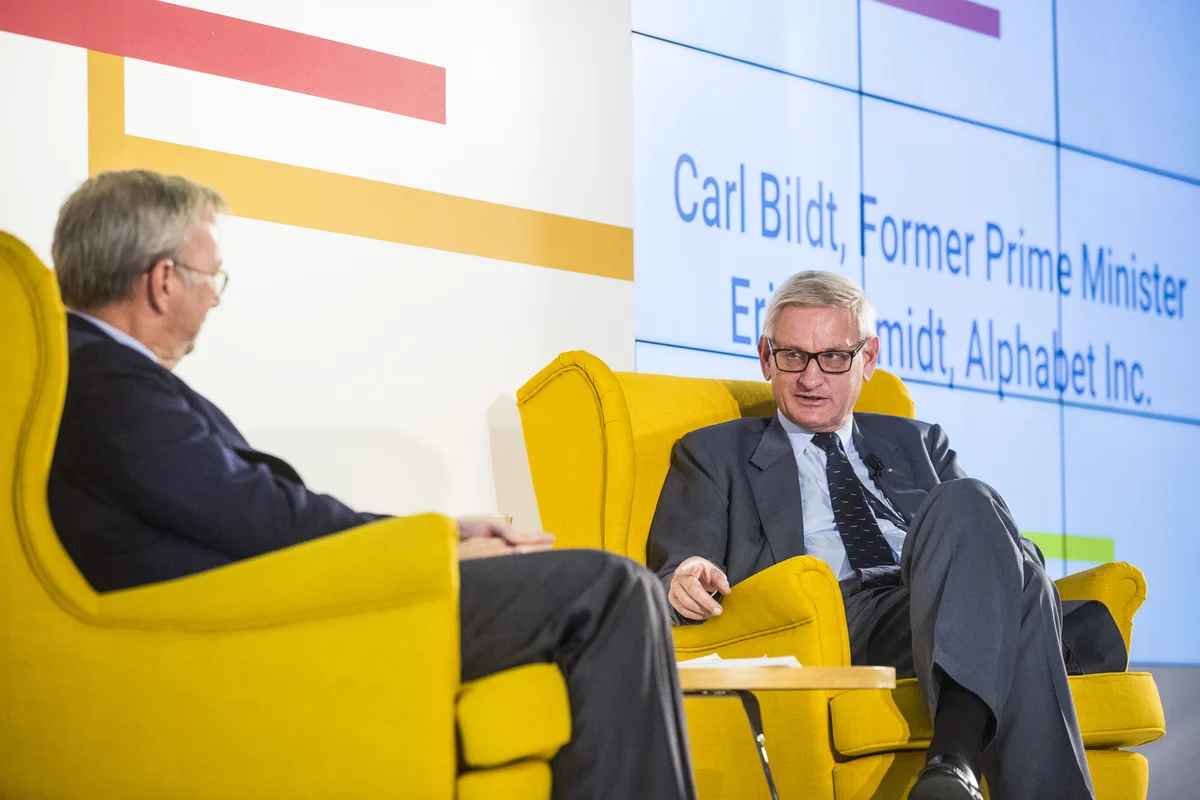 The future of work concerns us all. Our grandchildren will have jobs that don't yet exist, and will live lives we cannot imagine. In Europe, getting the future of work right for individuals, societies and industries means having an open debate about the possibilities right now. We want to be a part of that discussion, and help contribute to a future of work that works for everyone. So last week in Stockholm and The Hague we brought together a range of leading international experts from academia, trade unions, public sector and businesses to discuss the impact of technology on jobs. We also worked with McKinsey on a report on the impact of automation on work, jobs and skills.
As advances in machine learning and robotics make headlines, there's a heated debate about whether innovation is a magic fix for an aging workforce, or a fast track to mass unemployment. Data can illuminate that debate, and McKinsey focused their research on the Nordics, Benelux, Ireland and Estonia—a diverse group which have at least one thing in common: They're Europe's digital frontrunners. The report from McKinsey shows us that while automation will impact existing jobs, innovation and adopting new technology can increase the total number of jobs available.
The report makes it very clear that divergent paths are possible. To make a success of the digital transition, countries should promote adoption of new technologies and double down on skills training and education. We want to play our part here. One example of how we contribute is our program Digitalakademin in Sweden: So far, we've trained more than 20,000 people in small- and medium-sized business in digital skills. And together with the Swedish National Employment Agency we've developed training to help unemployed people get the skills necessary for the jobs of the future.

As Erik Sandström from the National Employment Agency stressed at our event in Stockholm, it "all starts with digital competence—if you're lacking in digital competence you will overestimate the risks and underestimate the opportunities." That sentiment was echoed in a keynote by Ylva Johansson, the Swedish Minister for Employment and Integration: "Why do we have an attitude where unions, employees are positively accepting ongoing changes? Because we've been able to protect people and to present new opportunities through reskilling."
For our event in The Hague we partnered with Dutch company Randstad to discuss the same topic of future of work. Their CEO, Jacques van den Broek, struck an optimistic tone: "The digital transformation is an opportunity, not a threat," he said. "The lesson we've learned is that whilst some jobs disappear, tech creates jobs. The longer you wait to embrace that change, the longer it takes to be able to compete."
The coming changes will likely affect a wide range of tasks and jobs. "In Denmark, we discussed the destruction of jobs," Thomas Søby from the Danish Steelworkers Union said. "New ones are created," he added. "But some people will lose their jobs and feel left behind, and as a society we need to take care of those people."
Those new jobs aren't simply replacements—they're roles we don't have yet. "In a few years something else will be hot," said Aart-Jan de Geus of Bertelsmann Stiftung, a German private foundation which looks at managing future challenges. He stressed that fears about job losses shouldn't be overstated, especially as consumer demand and spending won't go away. "The big mistake would be to try to protect jobs; we need to protect workers."
In The Hague, Eric Schmidt, Alphabet's executive chairman, ended on a positive note, saying that anxiety about change was understandable but that society can make sure the digital transition includes everyone. "Incumbents resist change. This is not new and in fact we have seen it throughout every stage of history," he said. "But if history has taught us anything, it is that when disruptors and pioneers are right, society always recalibrates."