Ukrainian startups are building for the future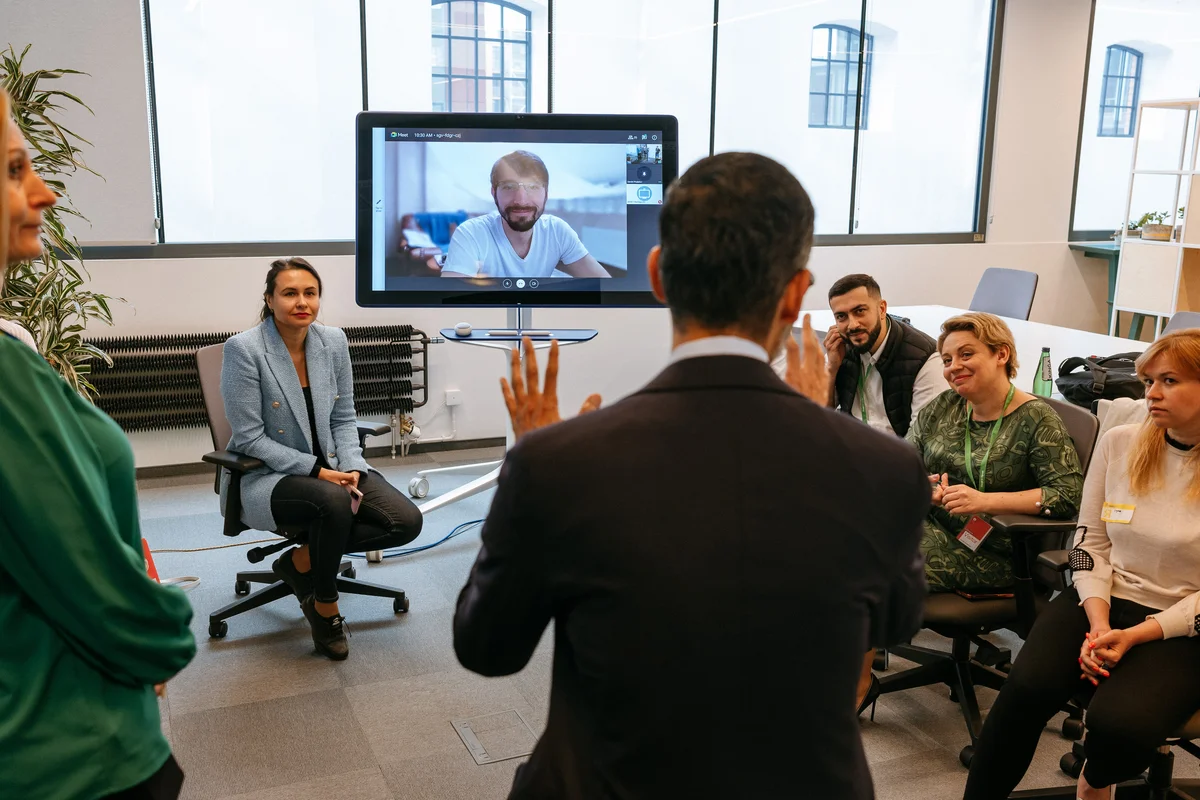 In March, we announced the $5 million Google for Startups Ukraine Support Fund. Operated by Huge Thing, the Ukraine Support Fund backs Ukrainian-founded tech companies so they can continue to strengthen their community and build a foundation for post-war economic recovery. Throughout 2022, recipient startups receive up to $100,000 of equity-free financial investment, as well as Google Cloud credits and hands-on Google product and technical support.
We announced our first batch of 17 recipients in May. Now, we've selected 16 more startups to join the Google for Startups Ukraine Support Fund:
AcademyOcean - Helps businesses automate training for employees, customers, and partners.
Agrolabs - Uses data to help farmers avoid crop failure, increase yield and save time.
Awesomic - Matches design tasks with professional designers within 24 hours.
Cardiolyse - Remotely monitors heart health using AI to provide personalized reports, detection and a data-based prognosis.
Choizy - A video-based career guidance app for students and people looking to make a career change.
ComeBack Mobility - Aids in recovery and rehabilitation for crutch-users following lower limb injuries.
EducateMe - An all-in-one platform for real-time remote teaching and building courses within minutes.
Esper Bionics - Builds human enhancement devices, such as a self-learning prosthetic hand.
GIOS - A tutoring marketplace for math students and teachers.
Liki24 - Makes pharmaceutical products more affordable and accessible for customers, pharmacies, producers and insurers.
Masthead Data - Digital tool to help catch and correct data errors in real time.
Plai - Helps teams deliver better results through performance management.
Precoro - Empowers businesses by connecting requesters, approvers, procurement managers and accounting in one manageable space.
Promin Aerospace - Democratizing space by building self-burning rockets to deliver payloads into orbit faster than anyone else.
Twiso - A collaboration hub that makes meeting recordings discoverable, searchable and accessible to the whole team.
Zeely - Drives more revenue for small businesses with easy-to-use marketing tools.
The thousands of applications we've received reflect both the high caliber of Ukrainian startups and the community's strong entrepreneurial spirit.
Ukraine-based startups can still apply for the Google for Startups Ukraine Support Fund until September 20. Later in the year, we will announce the final cohort of recipients.
What the startups are saying
To learn more about how Ukrainian founders are using these resources to grow and scale, we asked a few of the previous recipients of the Ukraine Support Fund for their feedback:

Yaroslav Tsyhanenko (CEO) and Yehor Herasymchuk (CTO) from Dots Platform
Dots Platform
This cloud-based, all-in-one food delivery platform has benefitted from tailored Google support. "[This] mentorship differs from other programs. Instead of a one-size-fits-all format, we have a perfect combination of workshops and one-on-one mentoring based on our goals and requests," said founder and CEO Yaroslav Tsyhanenko.

Oleksandra Bernatska and Lidiya Terpel, cofounders of Skyworker.
Skyworker
Oleksandra Bernatska and Lidiya Terpel, cofounders of Skyworker, a platform for hiring European software developers, say they "100% recommend the program." "Google for Startups mentors will be there for you to put you on the right track or just give you more confidence and inspiration, and you meet many other Ukrainian founders at the same stage and build new and meaningful connections."

Igor Prykhodko, CEO of Almexoft
Almexoft
Igor Prykhodko, CEO of business process automation and electronic document management platform Almexoft, says the Google for Startups Ukraine Support Fund is "a gateway to new ideas, perspectives, and exchanges with a world of entrepreneurial visions." He adds that "the program is a source of useful contacts and opportunities for business development and the start of entering new markets."