Why I'm optimistic about Britain's tech future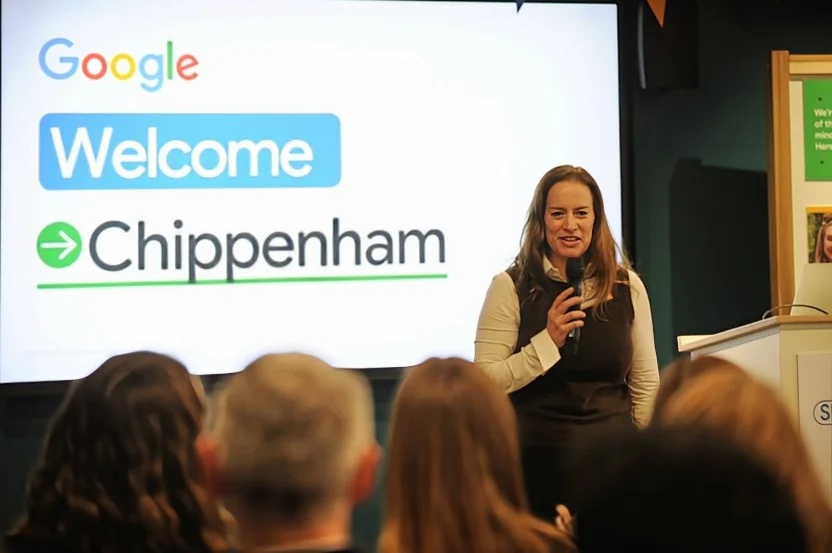 On my return to the UK after six years working from Google's Bay Area headquarters, I'm immediately reminded of how centuries of longstanding tradition — from street names to architecture — blend seamlessly with the modernity for which Britain is also known.
This country is a thriving home for the creative and advertising industries, a global centre of academic excellence and a financial powerhouse renowned for its long history of innovation. That's why I'm so excited to be back in the birthplace of the inventor of the World Wide Web, leading Google UK as we work with businesses, consumers and the government to help everyone use technology to achieve their ambitions.
While I've just completed my first week at the helm of Google's operations in the UK and Ireland, this is, in many ways, a homecoming. I've called London "home" for much of my life – beginning as a child in the 1980s, long before anyone even had dial-up internet, when it was the Sony Walkman that enabled music to go "mobile." I'm also proud to have worked at Google for almost a decade. I joined the company in 2014, just after Deepmind came into the Google family – an important milestone in our pivot to becoming an AI-first organisation.
In that time, I've seen first-hand the power of Google and technology to improve people's lives and build businesses that contribute to economies around the world. In 2020, DeepMind's breakthrough discovery with AlphaFold meant we could accurately predict 3D models of protein structures for the first time – accelerating research in nearly every field of biology. That same year, Google's search and advertising tools helped support an estimated £55 billion in economic activity for over 700,000 businesses in the UK, £17 billion of that was from businesses that had never sold online before.
Here in the UK, our locally-based engineering, marketing and sales teams work in partnership with colleagues in the U.S. and across the globe to develop helpful products – including Search, Pixel devices and Google Business Profile that are used the world over. I'm looking forward to working with these teams as they explore technology's new frontiers and create products and services that improve people's lives.
Harnessing the potential of AI
This is a particularly exciting time for the UK's technology sector. In the field of artificial intelligence, we've only begun to scratch the surface of the technology's capabilities. Our London Kings Cross office is home to several members of Google's AI research team. This team looks at the possible applications of deep learning to areas like language, health, design and responsible AI. The importance of this area is reinforced by the recently published Science & Technology Framework, which sets out how technology can enable government, business and academia to remain at the forefront of innovation and tackle some of the biggest challenges of our generation, including pandemics and climate change.
Digital tools are more important than ever for UK businesses
The UK has one of the highest rates of digital adoption. We see many businesses and consumers using technology to reach new customers, connect with their employees and learn new skills to take their careers to the next level.
Last week, I visited a packed Google Digital Garage skills training event in Chippenham. It was incredibly powerful to speak with local businesses and charities – from a company selling hand dyed wool, to a dyslexia charity, to a local physio – all wanting to understand how to use digital tools better to grow their enterprises. We shared techniques to address a range of challenges, from finding new customers to cultivating loyal communities. It was so inspiring to see them not only learning from the Google trainers, but also sharing tips and tricks with each other.
At the event, I also met with Michelle Donelan, Secretary of State for the newly-created Department of Science, Innovation, and Technology and MP for Chippenham. She told the group how important it is that everyone has access to basic technology skills. This is why Google has made a multi-million pound investment in free digital skills training, to ensure that people in every corner of the UK are able to harness the power of digital tools. The free Google Digital Garage programme has trained over 800,000 small businesses and individuals, across more than 500 cities, towns and villages across the country, and helped business owners like Simone from Comic Mania to understand how they can use digital tools to achieve their aspirations.
Secretary of State for Science, Innovation, and Technology Michelle Donelan and Google UK MD Debbie Weinstein pictured in front of the Chippenham Business Cyber Centre during the Google Digital Garage training event.
In my first week, I've heard a clear ambition from everyone I've met for the UK to be a global leader in harnessing the power of AI, science and technology. I can't wait to get started working with our teams and our partners to realise this potential for people, businesses, communities and the economy as a whole.