Google Career Certificates launch in the UK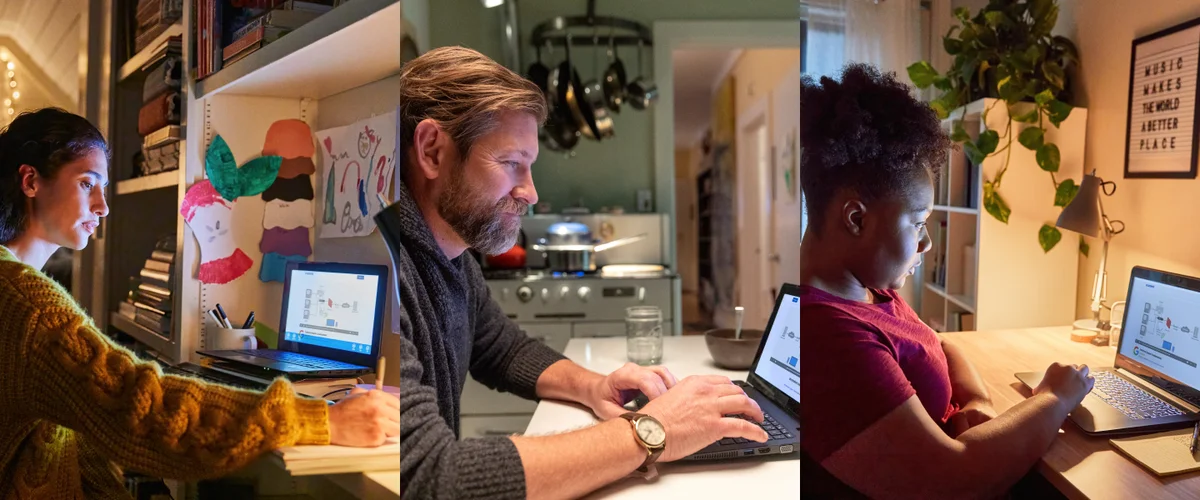 Today, we're launching U.K.-wide Google Career Certificates in partnership with the Department for Work and Pensions (DWP). 
With people in the U.K. gaining the opportunity to explore new freedoms each week, we know that many people, through both necessity and personal drive, are looking for ways to grow skill sets to prepare for the jobs of the present and the future. 
Technology and automation were already fundamentally changing the way we work, a trend only accelerated by the additional upheaval of jobs markets due to the pandemic. In fact, research conducted by Google and The McKinsey Global Institute before COVID-19 shows that, to ensure job creation, more than 90 million workers may need to develop significant new skills by 2030.
Our Search data in the U.K. suggests we're already looking to get ahead of this with an increase in Searches for 'information technology online course' up 780%, 'business management course online' up 296% and 'online courses with certificates' up 259% in just the last week alone. 
On top of this, people are turning to the internet to ask their most pressing questions about 'skills' with some top-ranked questions in Search being 'How to improve leadership skills?' 'How to improve problem solving skills?' and 'How to improve communication skills?'
To support the need to learn these new skills, we're distributing 9,500 Google Career Certificate scholarships in the U.K. through government partnerships with the DWP (9,000) and Camden Council (500). We're also providing grant funding to The Prince's Trust and INCO Academy via Google.org to ensure that an additional 1,500 young people from underrepresented and disadvantaged communities across the U.K. can take advantage of the training opportunity.  
Those who sign up to Google Career Certificates can select any number of the four courses available to help grow the necessary skills to support a career in technology. The courses available include IT Support, Data Analyst, Project Manager and UX Designer. Typically learners take up to six months to complete the course, no degree level experience is needed and they're recognised by industry experts and employers, including Google. 
We know that technology is only becoming more important for the U.K. economy. The amount technology contributes to the UK economy has grown on average by 7% year on year since 2016. And U.K.-based venture capital investment is third in the world, reaching a record high of $15 billion in 2020, despite the challenging conditions. 
As the U.K. embarks upon the biggest recovery challenge in recent history, technology must help everyone, no matter their location, race, age or education level. We must harness the opportunity to prepare people across the country for the jobs of the not-so-distant future. We hope that with these new efforts and the support of our public sector partners, even more people can develop the skills to thrive and continue growing their careers through technology.