How Pixel is helping fans capture the feeling of football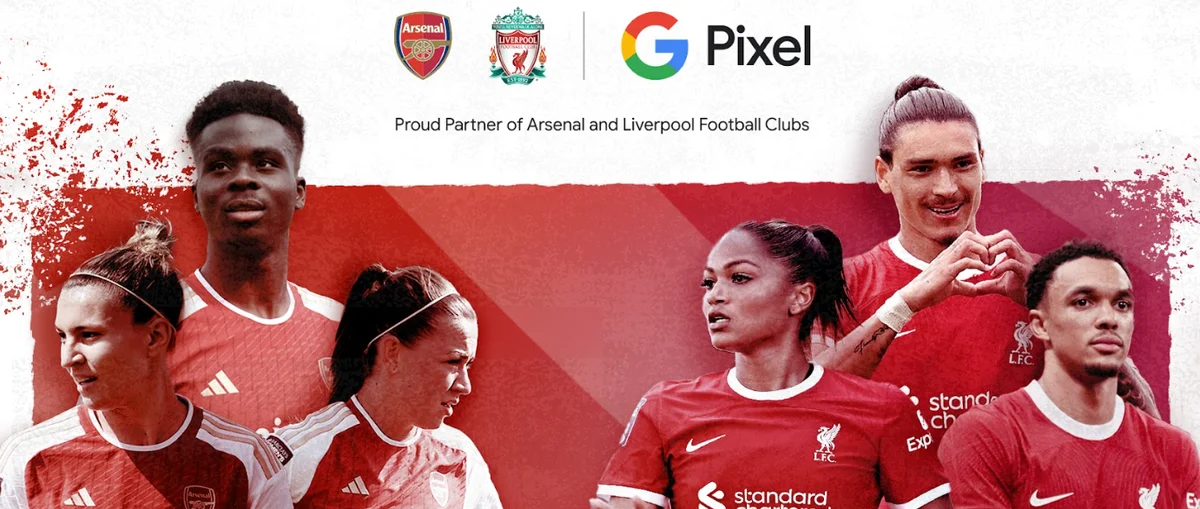 Today, we are announcing the start of a multi-year partnership for Google Pixel with two iconic Premier League Clubs, Arsenal Football Club and Liverpool Football Club, as their Official Mobile Phone partner. This announcement follows our partnership with The FA, and expands our role within football across both domestic and international competitions, helping to bring fans closer to the game they love.
Both clubs have an incredibly rich history and passionate fan base. We will work with their men's and women's senior teams, using Pixel's leading AI-powered camera and our suite of helpful features, to create exclusive content as well as deeper, tech-driven experiences on the device to amplify fans' experiences across Anfield, the Emirates Stadium, Meadow Park and Prenton Park, as well as for fans watching at home.
In year one, we will work with Liverpool Football Club to launch their first dedicated women's football show on YouTube, going behind the scenes during another exciting season for the the Reds' in the Women's Super League, as well as working with Arsenal Football Club to deliver exclusive pitchside footage of every home Premier League and Women's Super League match. Both clubs will also harness the power of Pixel to produce a "Pitchside, Presented by Pixel" content series that will take fans into the heart of the action with exclusive content from the sidelines, all shot on Pixel phones.
Crucial to this partnership is also our continuous commitment to gender equity. We'll be working with both clubs to elevate the women's game, helping to close the visibility gap and create new ways for fans to engage and enjoy the sport.