New research from the UK focused on technology's role in healthcare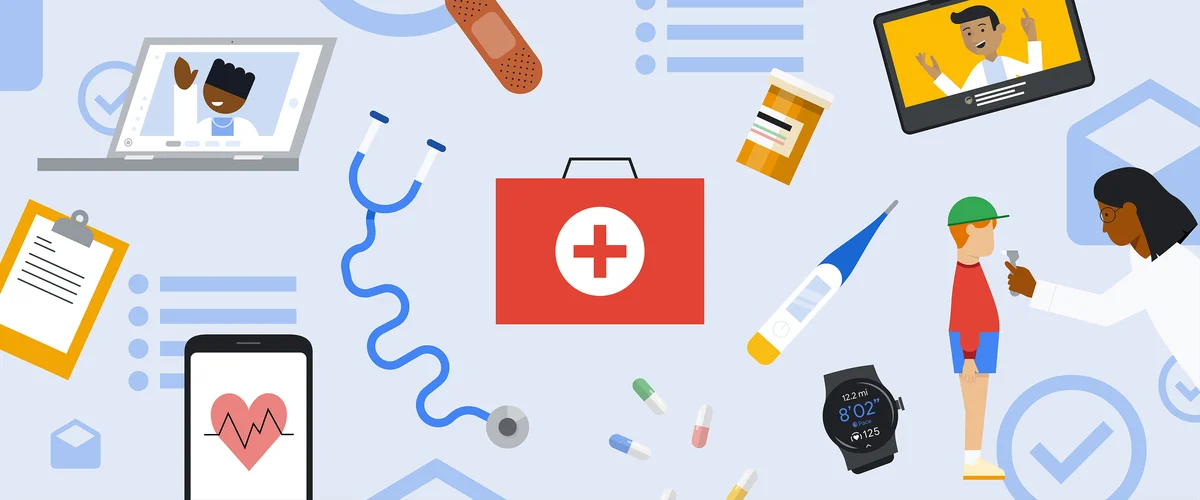 Technology has allowed us to take more personal control of many aspects of our lives — our banking, our travel and our shopping, for example. But when it comes to our health, digital innovation has yet to be fully adopted globally, including here in the UK.
Google Health has worked in partnership with the NHS Confederation — the membership organisation that brings together, supports and speaks for the whole healthcare system in England, Wales and Northern Ireland — to undertake research into the role technology can play in transforming our health and care.
Funded by Google, Ipsos1 conducted research across 1,037 adults in the UK, including 332 with long-term health conditions. Through a mixture of online surveys, and focus groups with individuals living with long-term conditions, we've gained a deeper understanding of people's behaviours, attitudes and beliefs about responsibility and control when it comes to their health, the role that health technologies play in this, and their expectations about the future of healthcare.
Key findings from the report
While individuals feel accountable for their health and wellbeing and want to be empowered to improve it, what is evident is that they often lack the confidence, tools and technologies to take control as much as they would like.
People want more control over their health but need their actions, and the tools they can use, to be endorsed by healthcare professionals. They also want to make better use of health technology, but not at the expense of face-to-face contact with their doctor or other healthcare worker.
While the vast majority of people use some form of health technology and find it useful, they are not totally satisfied with what is currently on offer.
Across all age groups, the majority would use technology to avoid a hospital admission, with a similar proportion happy to use technology to monitor their health and share information and data with their doctors.
Many individuals are not confident about using technology to manage their health, leading to a fear that they may be locked out of healthcare if they cannot access or use digital tools.
People think there is a larger role for health technologies in the future despite the fact that many are not confident in using them now.
You can find the full report on this site.
We're excited about the role that Google can play in empowering consumers to seize control of their health and wellness. Every day hundreds of millions of people turn to Google's services and products with health-related questions. Developing practical solutions that individuals can build into their everyday lives will be key to delivering on the possibilities this research has revealed.