YouTube creators are boosting the UK's brands and economy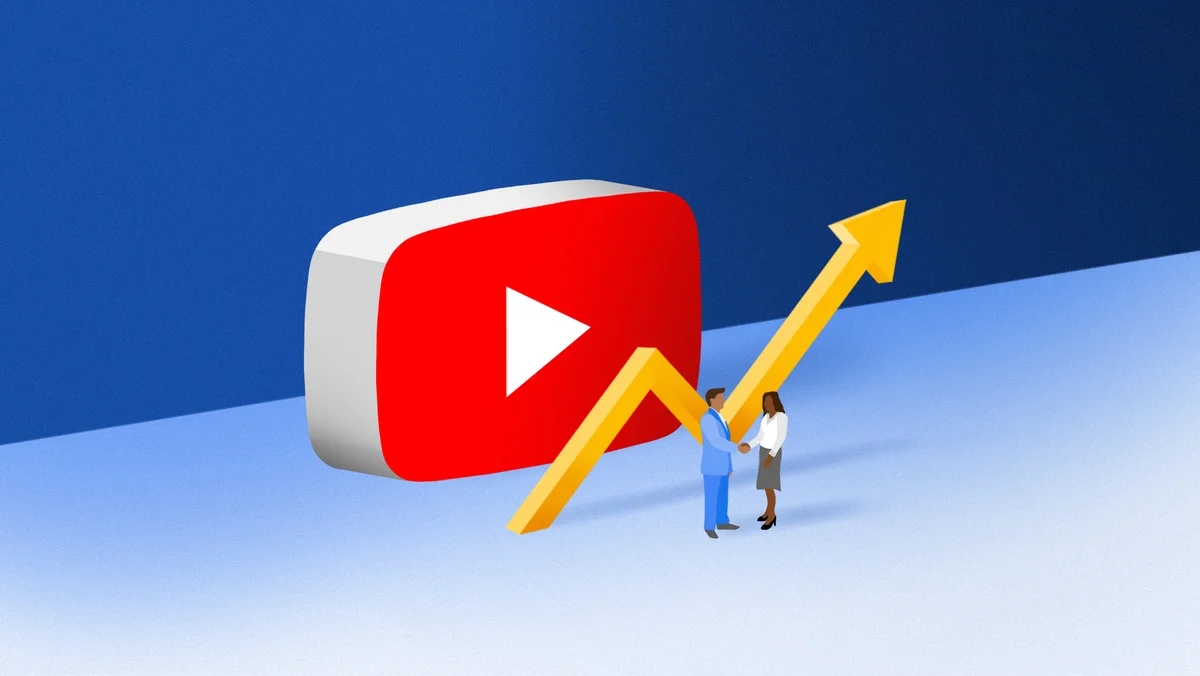 'Creativity', 'diversity' and 'the economy' are becoming increasingly associated with one another. The findings from two landmark studies, launching today at YouTube Festival, demonstrate that they are strongly symbiotic.
We have always known that creators are at the core of YouTube's success and the latest YouTube Impact report by Oxford Economics on the state of the creator economy, highlights the wider, significant economic impact of YouTube's creative ecosystem in the UK. A second piece of research, Mirrors and Windows, conducted with MTM, explores identity and media choice in the UK and the role and responsibility of brands in improving authentic representation.
This year I celebrated my 15th year at Google and there are some key themes that have progressed significantly during my time here. The main is the growth in sheer reach – new audiences continue to come to us with 96% of online adults in the UK visiting YouTube at least once a month. As a platform that attracts nearly the whole of the UK to our creative content, it should be no surprise that Oxford Economics found that YouTube's creative ecosystem contributed over £1.4billion to the UK's GDP, with 80% of creative entrepreneurs agreeing that YouTube provides an opportunity to create content and earn money that they wouldn't get from traditional media.
I hear from creators every day about how our open platform has lowered the barrier to entry for creatives from every corner of the UK, and of every background and demographic. Munya Chawawa, who hosted YouTube Festival, is testament to how YouTube has the power to launch life-changing careers and ensure audiences can find content that reflects the diversity of the UK today. The research reinforced these anecdotes, with 79% of Mirrors & Windows respondents saying that they believe YouTube represents a wide range of voices, people and perspectives, a sentiment that was shared by those who identify as LGBTQ+ and those identifying as Asian, Black, Mixed or multiple, or other ethnic groups. Across the UK, from Scotland to Yorkshire to the South West, users also agree that YouTube has the content that people in the UK love.
Munya Chawawa at the MOBO Awards, 2021
While we've gained a better understanding of the tremendous benefits that YouTube's creative ecosystem provides to our economy, society, brands and culture, the agencies and advertisers MTM spoke to indicated that they sometimes still have apprehensions about their ability to speak about the issue of diverse representation without misstepping and facing scrutiny. Saying that, as YouTube continues to introduce new ways to support diverse creatives, it is becoming a powerful vehicle for brands on the road to more inclusive campaigns.
When fashion and beauty destination ASOS, were planning to tell young people that their brand is for people of all sizes, races and celebrates self expression, YouTube was there to connect them with a unique opportunity to amplify this message. ASOS' partnership with MOBO – a global brand dedicated to celebrating and championing Black culture and music – was a good example of how authentic and inclusive marketing equals reach and brand results, with ASOS' pre-roll ads reaching almost three million people watching the Awards and associated music content on YouTube alone. The partnership, which also included ASOS sponsoring the Awards' Best Newcomer category, not only demonstrated YouTube's ability as a driver of cultural moments, but also its ability to bring brands closer to diverse audiences, deliver strong brand metrics, and support the creative development and distribution of representative content.
While we've known this for a while, the insights released today demonstrate that there's an urgent need for cultural fluency – where brands show not just a familiarity with different cultures but an ability to communicate effectively in different contexts and be able to change and adapt as much as our platform and its audiences are.
I am so excited to continue to work with brands to help them thrive on this open and constantly evolving platform, where engaging with creative talent, ideas and audiences means direct investment in the UK economy, helping to maintain the UK's position as a global leader in the creative industry.