Unleashing digital opportunities in Europe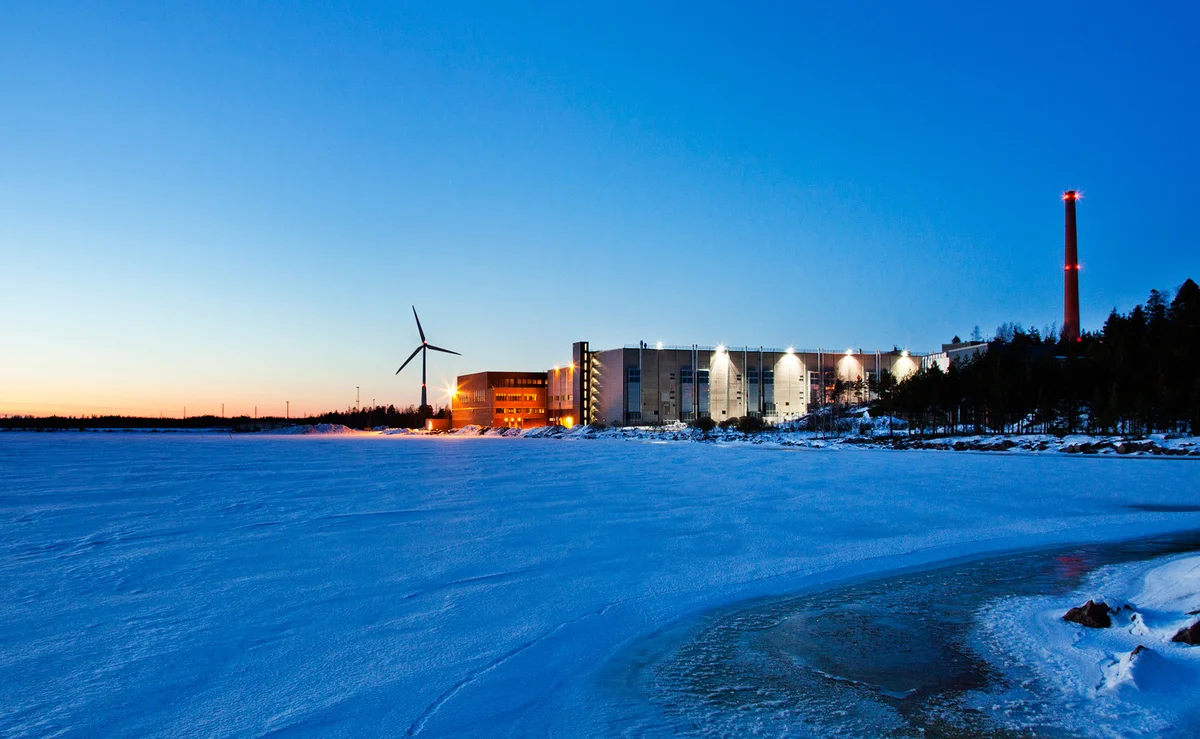 Today I am in Helsinki, Finland, to meet with Finnish Prime Minister Rinne to discuss his priorities for the European Union Presidency, from building sustainable economic growth to achieving a carbon-free future. 
The Nordic countries are great examples of how the internet can help drive economic growth. As part of our vision to build a more helpful Google for everyone, we are supporting Europe's digital ambitions in two ways. 
First, by continuing to invest in sustainable digital infrastructure across Europe. Today, I announced that we plan to invest 3 billion euros to expand our data centers across Europe over the next two years. That will bring our total investment in Europe's internet infrastructure to 15 billion euros since 2007. Our investments generate economic activity for the region and support more than 13,000 full-time jobs in the EU every year, according to a study published today by Copenhagen Economics.
As part of this new investment, we plan to invest another 600 million euros in 2020 to expand our data centre presence in Hamina, Finland, bringing the total investment by Google to 2 billion euros since 2009. Our investments will support approximately 4,300 jobs in Finland per year on average, over the next two years and beyond.
Our Hamina data center is a significant driver of economic growth and opportunity. It also serves as a model of sustainability and energy efficiency for all of our data centers. 
This week we took another big step in our commitment to sustainability globally, by making the biggest corporate purchase of renewable energy in history. 
Today I'm announcing that nearly half of the megawatts produced will be here in Europe, through the launch of 10 renewable energy projects. These agreements will spur the construction of more than 1 billion euros in new energy infrastructure in the EU, ranging from a new offshore wind project in Belgium, to five solar energy projects in Denmark, and two wind energy projects in Sweden. In Finland, we are committing to two new wind energy projects that will more than double our renewable energy capacity in the country, and ensure we continue to match almost all of the electricity consumption at our Finnish data center with local carbon-free sources, even as we grow our operations.
If infrastructure is the backbone of a strong digital economy, people are at its heart. The second way we can help Europe harness its opportunities is through investments to reskill the workforce for the new digital economy. 
The Nordics have already shown strong leadership. For example, Finland is educating 1 percent of its population on artificial intelligence. But AI is only one area where more education is needed—in the next 10 to 15 years, 90 percent of all jobs will require some level of digital skills. That's why we launched Grow with Google, a global effort to provide free trainings designed to help people find a job, advance their career or grow their business. In Europe, we've already trained more than 5 million people in digital skills, both online and in physical classrooms.  
A couple weeks ago, we opened a Grow with Google skills hub, called a Digital Garage, in Helsinki. Today, I'll have the chance to meet with several students who have already attended courses there. I look forward to discussing the challenges facing job-seekers today and the importance of digital skills in the fast-changing job market.
To help even more people prepare for future jobs, Google.org, our philanthropy arm, is making a grant worth $2 million to Nesta, a foundation focused on innovation. With this grant, Nesta will organize training partnerships with trade unions in Finland, Sweden, Denmark, the Netherlands and Belgium. 
At Google, we feel a deep responsibility to ensure that everyone can benefit from the opportunities that technology creates. That applies not just to job training but the development of responsible innovation, as well. For example, last year, we announced a set of AI principles that guide our work and the types of projects we'll pursue.
This isn't a job for one company, or one region, alone. Today, I'll be joining a roundtable with stakeholders from across the Nordic countries, hosted by the Finnish government in our Google skills hub, to discuss how we can work together to advance these priorities. We will also discuss the role of smart regulation and global frameworks to guide the development of AI and other emerging technologies. 
We look forward to partnering with governments and other stakeholders in the months and years ahead. Together, we can make sure every European benefits from a strong and sustainable digital economy.