Unlocking the AI-powered opportunity in the UK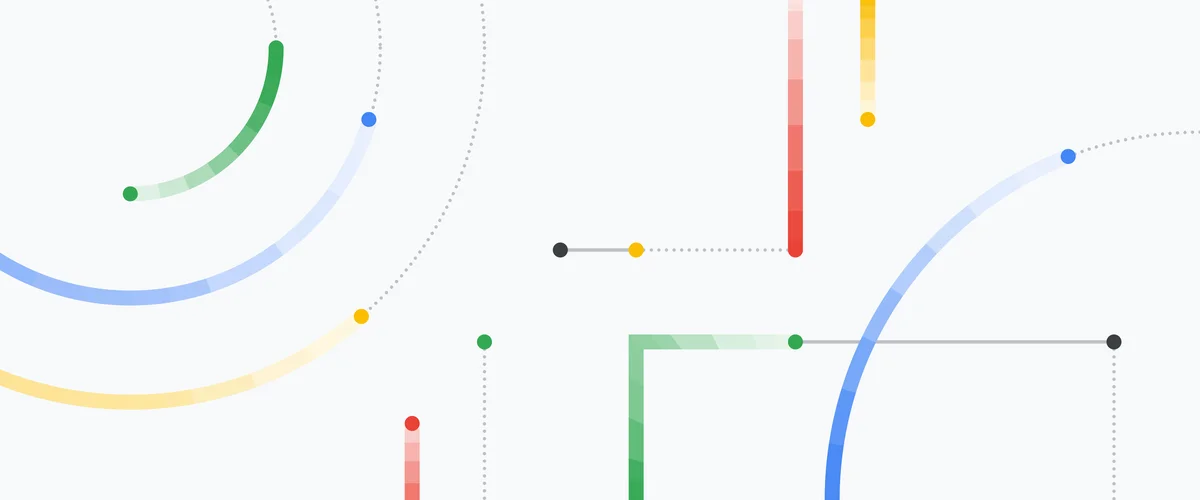 AI is the most profound technology that humanity is working on today. It's a critical part of solving big societal challenges and helping to make our everyday lives better, from tackling climate change to developing new medicines. And some of the early seeds of this technology have been sown right here in the UK, from British mathematician Alan Turing's work in the 50s to Google DeepMind's work on protein folding today. Our startup ecosystem, academic institutions and millions of digital-first businesses demonstrate just how well equipped the UK is to unlock the economic potential of AI.
With Google's Economic Impact Report for 2023 we set out to understand the potential impact of AI on the UK's economy. Compiled by Public First, the report reveals how Google's tools — such as Search, Maps, Workspace, Cloud, Play and Android — will create an estimated £118bn in economic value in the UK this year. It also highlights how, under the right conditions, AI-powered innovation could create over £400 billion in economic value for the UK economy by 2030.
Here's an overview of some of the report's key findings:
Boosting productivity
New AI innovation is set to unlock significant productivity gains for the UK. In total, Public First estimates that generative AI could save the average worker in the UK over 100 hours a year, which would be the single biggest improvement to worker productivity since the arrival of Google Search.
More broadly, AI could save over 700,000 hours a year in administrative work for GPs and teachers. Heavy workloads and excessive hours are the most significant factors leading people to leave the health or education workforce, exacerbating problems with staff shortages. Using AI could help offset some of the growing cost pressures in areas such as health and education, and free up over £8 billion in public sector resources for other uses.
Making careers more accessible
AI also has the potential to supercharge new assistive technologies which could help over 1 million people with disabilities at work, boosting the economy by over £30 billion per year. Based on stats from the Office of National Statistics (ONS), around one in five of the UK's working-age population currently has a disability and those with a disability are around a third less likely to be in work and economically active.
Technologies, such as AI-generated captions, could help people living with disabilities to regain their independence, connect with the world around them and give them the option to return to work, unlocking economic growth opportunities for the UK.
Unlocking access to skills
AI could help equip everyone with the digital skills needed to make the most of the digital economy. The use of AI tutors and coding assistants could make it easier for everyone to upgrade their digital skills, boosting UK productivity by over £4.8 billion a year. Around 35% of businesses today say that they find it difficult to find staff with good digital skills, while 39% of those out of work say their lack of digital skills is a barrier to them finding work.
This is why since 2015, Google has visited more than 500 locations in the UK, and has now trained over 1 million people in digital skills to help them grow their businesses and careers.
These are just three examples of how AI will play a critical role in turbocharging the UK's productivity and providing the country with a crucial economic boost that could transform every corner of the country for the better. It's vital that the public, private and third sectors work together to unlock this potential.
A new social innovation fund to drive British innovation
Google.org's Social Innovation Fund on AI will also allocate £1 million worth of funding to UK-based social entrepreneurs that are driving forward projects that use AI to help their communities. The selected social entrepreneurs will receive cash grants, mentoring, as well as acceleration support from Google for Startups Accelerator team to help ensure that their innovative ideas are given the opportunity to drive meaningful change. Social entrepreneurs can register their interest on the Social Tides website now!
Our ongoing commitment to the UK
This country has an enormous opportunity to continue its rich tradition of technology leadership. It's a hub for innovation that Google has been proud to call a home for over 20 years. The government has set out its ambition for the UK to be a global leader in AI, science and tech, and to ensure everyone has the digital skills to bring tech-led growth and opportunity to every part of the country. Google is partnering in that vision — innovating with AI to help everyone in the UK achieve their ambitions, big and small, through sustainable, responsible and impactful technology.
Read Google's full UK Economic Impact report here.