Google in Latin America
Google for Argentina: more opportunities through tech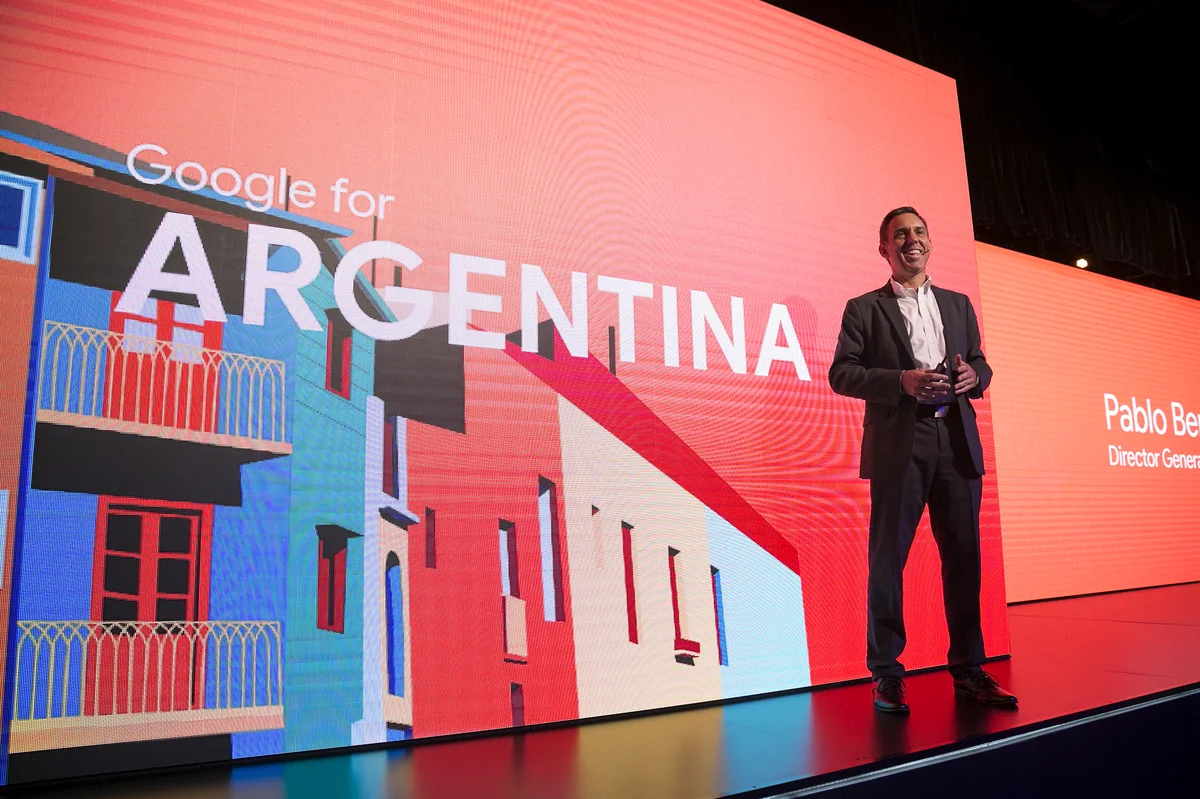 A couple of weeks ago at Google for Argentina, we shared how Google has opened up opportunities and a path for growth for people and businesses in Argentina. Here's what we highlighted at the event:
Our impact in Argentina
In 2018, Google contributed to the national economy with more than 52 billion Argentinian pesos, helping more than 30,000 companies, publishers, media and nonprofit organizations across the country generate income.
Small and medium businesses (SMEs) are an important part of the national economy, yet only 52 percent of Argentine SMEs have a website, which is essential to stand out online, find new customers, and grow their businesses. Google for Small Businesses is a new website that brings together Google tools designed for small and medium businesses.
Get around faster with Google Maps
To improve the mobility of all Argentines, we launched two-wheeler mode in Google Maps. The new feature helps motorcyclists move around the country faster and more efficiently. To help people with their commutes, we also brought bike routes and information about bus routes—like departure and arrival times—to Maps. 
New features in the Assistant 
The Google Assistant helps millions of people with daily needs just by saying, "Ok, Google." In early 2020, Argentines will be able to use the Google Assistant to make faster payments through platforms such as Mercado Pago. You can also use the Assistant to play games with your family. Etermax's Trivia Game ("Ok Google, jugar preguntados") is a new version of the popular "Trivia Crack" game, and "The Children's Kingdom includes new songs, riddles and stories from the popular YouTube channel. 
Laying cables 
This year, we announced the future
extension of the Tannat submarine cable
, which currently connects Brazil with Uruguay. This extension process, which will be carried out with Antel, a telecommunications company in Uruguay, will take the cable to Las Toninas, on the Argentine coast, where most of the submarine cables that reach the country are connected. The extension of the Tannat cable marks a new milestone in Argentina's technological development and will allow us to improve connectivity to Google's services and products.
Privacy updates
Security and privacy are essential for Google, and the privacy features announced at Google I/O in May are now available in Argentina. You can now quickly access privacy settings in products like Search, Maps, the Assistant and YouTube, and choose whether to automatically delete the activity log in your Google Account.
Investing in digital tools for everyone
In 2017, we brought Grow with Google to Argentina, where we held a digital skills training for entrepreneurs, women, SME owners, teachers and young job seekers. Grow with Google has visited 10 cities in the last three years, training more than 100,000 people in 2019, and more than 220,000 people since its launch.
IT Support Certificate is another part of our digital skills work. It's an online program that prepares people for IT support roles in under six months. Google.org awarded $500,000 to Junior Achievement so that 500 low-income young Argentines could able to enroll in the program and develop IT and job preparation skills. 
Sustainable and quality journalism 
The Google News Initiative strengthens collaboration with the media throughout the country, allowing for innovation in their newsrooms, development of new business models and high-quality of their content.Six Argentine media organizations are among the 30 Latin America winners in the GNI Innovation Challenge. They're developing projects that will move digital news forward, and will each receive up to $250,000.
Google for Argentina was a great opportunity to show our commitment to businesses and the people who use our products. Working together, we'll find new ways to use technology to succeed.