Google News Showcase launches in Colombia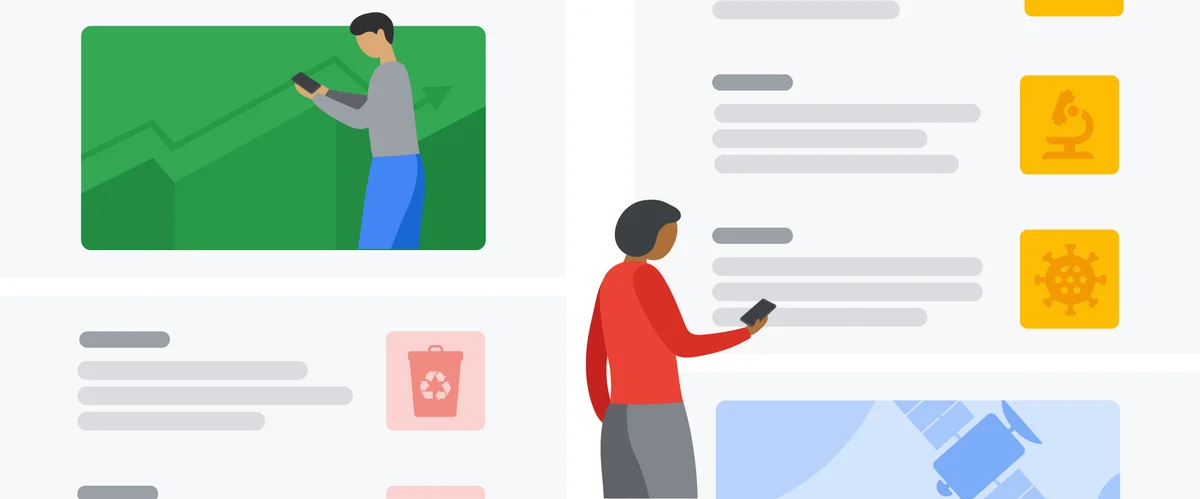 On the 10th anniversary of Google's presence in Colombia, we're investing in the future of news in the country with the launch of Google News Showcase, our new product experience and licensing program for news. Colombia is now the third country in Latin America, alongside Argentina and Brazil, to provide News Showcase for readers.
Nearly 1,000 news publications globally have signed deals for News Showcase since last year. These span more than a dozen countries, including India, Germany, Brazil, Canada, France, Italy, Australia, Czechia, Japan, the U.K, Austria and Argentina, with discussions underway in a number of other countries. Over 90% of the publications signed up around the world represent local, regional or community news.  
When Google came to Colombia a decade ago, the tech industry was facing an important moment of evolution in the country. Internet access and mobile penetration were increasing exponentially, marking a tipping point for Colombians. We've been a part of that growth ever since by partnering with the news industry, the government, industry associations, advertisers and users. With News Showcase launching in Colombia today, we're looking forward to continuing to collaborate with the news industry over the next 10 years and more.   
News Showcase is backed by our recent $1 billion global investment in news. The primary goal of News Showcase is to support news publishers that are invested in comprehensive current events journalism in the public interest by giving them a new way to curate their high-quality content on Google's News and Discover platforms. Through News Showcase, these publishers can help connect their readers with the news that matters to them. As part of our licensing deals with publishers, we're also launching the ability for readers to access select paywall content. This feature will give people the opportunity to read more of a publisher's content than they would otherwise have access to, while enabling publishers to incentivize more readers to become subscribers. 
Today's News Showcase announcement includes 24 regional and national news publications well known to the people of Colombia: BLU Radio, Caracol Radio, El Colombiano, El Diario,, El Espectador, El Heraldo, El Nuevo Día, El Nuevo Siglo, El País, El Pilón, El Universal, Hoy Diario del Magdalena, La Crónica del Quindío, La Opinión, La Patria, Noticias Caracol, Publimetro, Q'Hubo Bogotá, Q'Hubo Bucaramanga, QHubo Cali, QHubo Medellín, Semana, Vanguardia and W Radio. Over the coming months we plan to add more publications. 
News Showcase panels display an enhanced view of an article or articles, giving participating publishers in Colombia more ways to bring important news to readers and explain it in their own voice, along with more direct control of presentation and their branding. Readers who click on a News Showcase panel are directed to the full articles on the publisher's website. This drives valuable traffic to news organizations and enables them to grow their businesses and their audience while deepening relationships with readers.
Starting today, News Showcase panels from our participating publishers in Colombia will automatically start to appear in Google News and on Discover. Readers will see panels from publishers they follow in their personalized feeds, and they might also find panels from publishers they're less familiar with presented as suggestions in the Google News "For You" feed and inside "Newsstand," the discovery area of Google News.
More support for the Colombian news industry
News Showcase is part of a broader set of Google's efforts to help the news industry in Colombia thrive and builds on the work we have been doing with the Google News Initiative (GNI) through training, scholarships and funding. Some examples include digital skills training with publishers like El Tiempo, and a program with AMI, an association that represents Colombian news organizations, to promote responsible, objective and independent journalism. We've provided support for Colombian news organizations to accelerate the growth of their businesses online through the Digital Growth Program, as well as Labs like the 2020 LATAM Contributions Lab that included 5 Colombian publishers.
We all know the importance of trustworthy journalism in helping us make informed decisions that affect our lives, work and family.  That's why we have collaborated closely with a number of fact check organizations in Colombia. For example, since 2019, we've provided support for workshops and training on fact checking tools with RedCheq, a network of fact checkers.  And we've worked on initiatives to promote the use of digital tools to combat misinformation, such as Verificracks. 
Additionally we've partnered with journalism organizations such as Fundación Gabo to support innovation in newsrooms and their diversity, equity and inclusion efforts. Covid-19 hit all sectors of society hard, including newsrooms.  We responded by funding 83 small and medium local newsrooms across Colombia in 2020 through our Journalism Emergency Relief Fund. And in the last year alone we have trained +1800 journalists with our News Lab programs. 
Over the coming months we'll continue to work with our news partners in Colombia to incorporate their feedback as we build new features for News Showcase and include more publishers in the program for the future.
Enabling a robust and healthy landscape for news should be a shared responsibility across industries, governments and private and public interest groups.  News Showcase along with our other News products and GNI programs are a clear demonstration of Google's commitment to support quality journalism for the people of Colombia for the next decade and beyond.