Google in the Middle East
Driving growth in the Middle East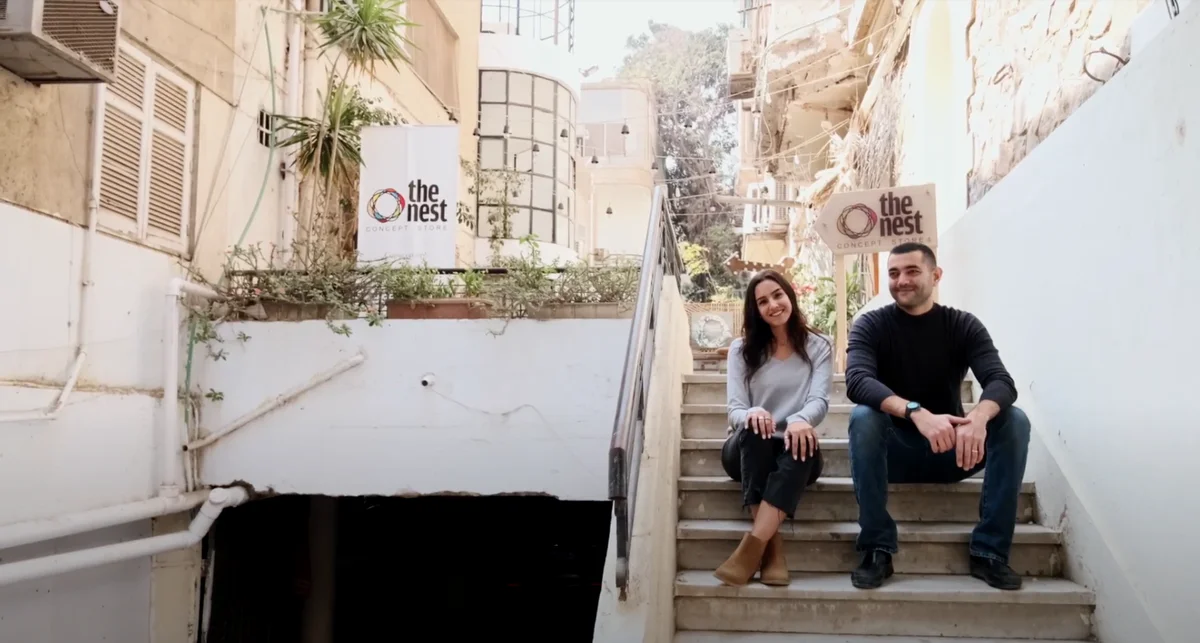 The Nest is an online store that offers curated handcrafts from Egypt, from home accessories to fashion and furniture. When the pandemic started, founders Dina and Omar had to close their physical showroom, which used to drive 90% of their sales. They listed their business details on Google Maps and Search, promoted their products online and revamped their website which, in less than a year, became their main source of revenue.
According to a new report published by Public First research agency and commissioned by Google, our products and tools in the UAE, Egypt and Saudi Arabia helped businesses to adapt during the pandemic and helped people sharpen their skills and find jobs.
The report shows 45% of people in Egypt last year used Google Maps to find a local business and 52% of businesses in Saudi Arabia reported an increased proportion of their customers coming from online search or search advertising.
Since opening our first office in the Middle East and North Africa 13 years ago, Google has been actively supporting local businesses and developers, YouTube content creators, and publishers. Public First estimates that last year Google products like Search, YouTube, Android and Google Ads drove 12.2 billion SAR [3.2 billion USD] to the Saudi economy, 11.3 billion AED [3 billion USD] to the UAE economy and 11.2 billion EGP [600 million USD] to Egypt's economy.
Growing developers and creators
Manal, DIY content creator on YouTube in Saudi Arabia. Photo credit: Manal's YouTube page
Manal, from Jeddah in Saudi Arabia, has a passion for DIY in fashion and home improvement. She started her YouTube channel to share her knowledge in upcycling dresses and scarves to make trousers, and repainting her room for Ramadan. Manal's work has inspired others, and her community often share their own versions of her designs and ask for DIY tips. When she built her channel during the pandemic, her subscribers grew by over 300%. Manal is one of many talented creators in Saudi Arabia growing their business on YouTube. In fact, the percentage of YouTube channels in Saudi Arabia making six figures or more in revenue is up more than 20% year over year. That's a sign of steady growth in Saudi Arabia's YouTube creator community.
Badr Ward, founder of Lamsa World, an Arabic educational platform in the UAE. Photo credit: Hub71
Lamsa World is an educational platform in Arabic for children. It has interactive courses in math, science, language, arts and more. Badr Ward, the Dubai-based founder, wanted to help his children watch more educational content in Arabic, which was sparse and not always engaging. Badr and his team took part in the Google Accelerator Program in Dubai last year and, with the help of mentors, tested different sign-up options and experimented with different content formats. This led to a significant increase in the website's sign-up rates and a 300% increase in Arabic content downloads.
Unlocking skills and jobs
Since its launch in 2018, Maharat min Google, Google's digital skills program in Arabic, has trained 1.5 million people in the Middle East and North Africa. And in October 2020, Google announced a $13 million USD fund for digital tools, training programs, mentorship and financial grants to support businesses and job seekers in the Middle East and North Africa during the pandemic. Following Google's mentorship program with Mercy Corps, 50% of trainees said that they found a job, accelerated their career or grew their business by hiring new staff or increasing revenue.
Google Search also played a big role in helping people in the region access information and skills last year. For example, 85% of people in the UAE said they used Search to learn a new skill.
People looked for jobs too. Every month, around 11 million women in Egypt go to Search to look for a job. In Saudi Arabia, 1.8 million people use Search to prepare for a job interview. According to the World Economic Forum, many women are contributing to the innovation coming out of the Middle East and North Africa, yet this region continues to have one of the lowest levels of female economic involvement globally.
Public First estimates there are already 85,000 Android-based developer jobs in Egypt and 50,000 in the UAE. In Saudi Arabia, the total number of developers making USD 10,000 per month on Google Play grew by 16% last year.
We are proud that people in the Middle East and North Africa are able to unlock opportunities for themselves with the help of Google products and tools. The region is young, smart and digital, and Google is committed to doing more to help entrepreneurs, local business owners, developers and content creators get the skills they need to build and grow their digital businesses.
If you want to understand more about Google's impact in the Middle East and North Africa, and the methodology behind the report, visit the links below: